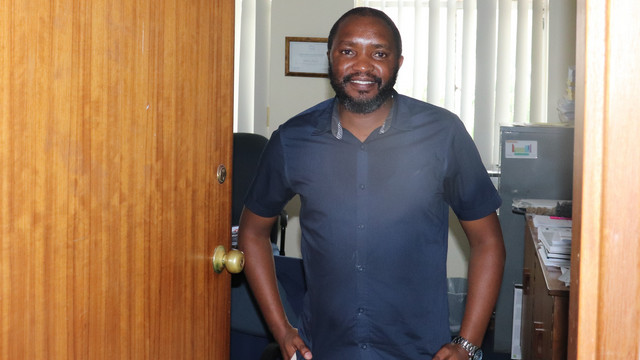 In an attempt to prepare academics for the professoriate level, the Department of Higher Education, Science and Technology (DHEST) has launched a Future Professors Programme (FPP). Rhodes University academic, Dr Philani Mashazi, is one 29 academics from different South African universities to be selected into the programme.
Vice-Chancellors had to nominate academics who are doing well in research to be included in the programme. A selection committee was appointed by DHEST to rigorously review all nominations with the aim of selecting suitable candidates. The programme is a first-of-its-kind and it seeks to empower academics who are not yet professors on the various aspects related to professorship. The programme will include national and international engagements with expert panel to advise the candidates on their intellectual project and getting exposure of international teaching.
Dr Mashazi said he is hoping that the FPP will stimulate and assist in improving his productivity within his research group and help graduate more students. "I am grateful to be part of the first cohort of candidates for this programme. This is the opportunity I have been waiting for, and I feel it will help me grow as a researcher scientist and my scholarly output will without a doubt increase. I am also grateful to the Vice-Chancellor for seeing a potential in me and to be considered for this programme," said Dr Mashazi. He said the programme will give him access to grants, extend his collaboration with international scholars and strengthen national collaboration with academics in his field of interest.
In a letter sent to Dr Mashazi, DHEST Minister Dr Blade Nzimande said, "Congratulations on your well-deserved success and best wishes for an excellent experience as a participant in the programme. I trust that you will take full advantage of the opportunity that has been afforded to you and I look forward to the contribution you will make as leading academic in higher education in South Africa and beyond."
Dr Mashazi hails from a small town in KwaZulu-Natal called Nqutu. He studied Bachelor of Science degree, Honors in Chemistry, Masters of Science in Chemistry and PhD, all from Rhodes University. He is currently a Senior Lecturer in the Chemistry Department.