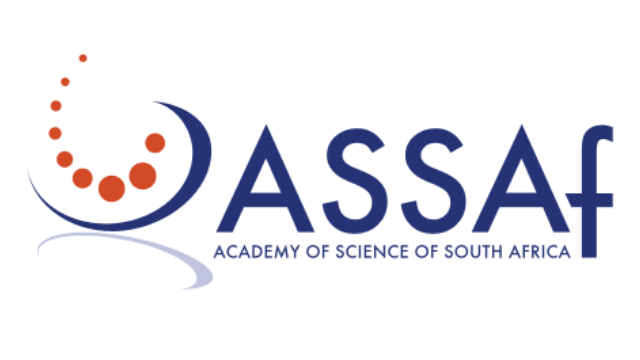 Thirty-one of the country's leading scholars and scientists were inaugurated as Members of the Academy of Science of South Africa (ASSAf) at the annual Awards Ceremony held virtually on 14 October 2020.
As the official Academy of South Africa, ASSAf has as core function to honour the country's most outstanding scholars by electing them to Membership of the Academy. ASSAf Members are drawn from the full spectrum of disciplines. New Members are elected each year by the full existing Membership. Membership of the Academy is in recognition of scholarly achievement. Members are the core asset of the Academy and give of their time and expertise voluntarily in the service of society. The 31 new ASSAf Members bring the total Membership of ASSAf to 597.
At the same time ten new members of the South African Young Academy of Science (SAYAS) were inaugurated. SAYAS was launched in October 2011 as a means to enable South Africa's young scientists to fully participate in local and internationally relevant research and development agendas. It provides a national platform where leading young scientists from all disciplines in the country can interact, and also access international networking and career development opportunities. SAYAS members are young scientists below the age of 40, have PhDs and are deemed excellent in their fields of expertise. SAYAS members come from all disciplines including pure and applied sciences, humanities, social sciences and the arts.
The new ASSAf Members are:
Prof Lucy Allais is Professor of Philosophy at Wits; Director: Wits Centre for Ethics and Henry Allison Chair of the History of Philosophy, University of California.
Prof Roumen Anguelov is the Head of the Department of Mathematics and Applied Mathematics at UP.
Prof Linda-Gail Bekker is a physician-scientist who, as Deputy Director, co- leads the Desmond Tutu HIV Centre at UCT and is also the Chief Operations Officer and Director of the Desmond Tutu HIV Foundation.
Prof David Bilchitz is full Professor of Human Rights and Constitutional Law at UJ and Director of The South African Institute for Advanced Constitutional, Public, Human Rights and International Law (SAIFAC) at the same university.
Prof Petra Brysiewicz is full Professor, School of Nursing and Public Health at UKZN.
Prof Linda Chisholm is Professor in the Centre for Education Rights and Transformation at UJ.
Prof Alan Cornell is Professor of Physics at UJ.
Prof Shakila Dada is Professor and Director: Centre for Augmentative and Alternative Communication, UP.
Prof Collet Dandara is Professor: Division of Human Genetics, Department of Pathology & Institute of Infectious Diseases and Molecular Medicine, UCT.
Prof Amaboo (Ames) Dhai is Visiting Professor of Bioethics and Health Law at the School of Clinical Medicine, Wits.
Prof Anthony Figaji is a full Professor of Neurosurgery at UCT and holds the only DST/NRF SARChI Chair currently occupied by a surgeon.
Prof André Ganswindt is a behavioural endocrinologist, Professor and Director, Mammal Research Institute, UP.
Prof Thirumala Govender is Head: NanoHealth Pillar, UKZN and Specialist Evaluator at the South African Health Products Regulatory Authority (SAHPRA).
Prof Sheryl Hendriks is Head of Department for Agricultural Economics, Extension and Rural Development, UP.
Prof George Janelidze is Professor of Mathematics at UCT.
Prof Tien-Chien Jen is Professor and Head of Department: Mechanical Engineering Science at UJ. He is also Director: UJ-Nanjing Tech Joint Research Centre.
Prof Lizette Koekemoer is Co-Director: Wits Research Institute for Malaria and Research Professor at the same university.
Prof Janice Limson is Professor in Biotechnology at Rhodes University and holds the DSI/NRF South African Research Chair (Biotechnology Innovation & Engagement).
Prof Marlize Lombard is Professor and Chair of Archaeology at the UJ Palaeo-Research Institute.
Prof Johnny Mahlangu is Head of the School of Pathology at Wits as well as Clinical Haematologist at the Charlotte Maxeke Academic Johannesburg Hospital and NHLS.
Prof Felix Maringe is full Professor in Higher Education and Head of the School of Education at Wits.
Prof Johannes Meyer is Senior Professor and Head of the Department of Pure and Applied Mathematics, UFS.
Prof Kavilan Moodley is Full Professor and Director: Astrophysics Research Centre at UKZN.
Prof Caroline Ncube holds a SARChI Chair in Intellectual Property (IP), Innovation and Development, UCT.
Prof Mpiko Ntsekhe is the Helen and Morris Mauerberger Professor and Chair of Cardiology at UCT and Head of the Cardiac Clinic at Groote Schuur Hospital.
Prof Innocent Pikirayi is Deputy Dean for Postgraduate Studies and Research Ethics, UP.
Prof Christa Rautenbach is full Professor in the Faculty of Law, NWU.
Prof Guy Richards is Emeritus Professor Departments of Critical Care and Pulmonology, Charlotte Maxeke Johannesburg Academic Hospital and Wits.
Prof Hussein Solomon is Senior Professor in the Department of Political Studies and Governance, UFS.
Prof Linda Theron is an educational psychologist by training and is full Professor in the Department of Educational Psychology, Faculty of Education, UP and an Extraordinary Professor in Optentia Research Focus Area, NWU.
Prof Ambroise Wonkam is a Professor of Medical Genetics, Director of GeneMAP (Genetic Medicine of African Populations), and Deputy Dean Research at the Faculty of Health Sciences, UCT.
The ten new SAYAS members are:
Prof Aletta Millen is Associate Professor in the School of Physiology, University of the Witwatersrand.
A/Prof Dustin van der Haar is Associate Professor at the University of Johannesburg's Academy of Computer Science and Software Engineering.
Prof Emma C Lubaale is Associate Professor in the Faculty of Law at Rhodes University and holds an NRF Y2 Rating.
Dr Hlumani Ndlovu is a Senior Lecturer in the Division of Chemical & Systems Biology, Faculty of Health Sciences, University of Cape Town and holds an NRF Y Rating.
Prof Jennifer Fitchett is Associate Professor of Physical Geography, School of Geography, Archaeology and Environmental Studies at the University of the Witwatersrand and holds an NRF Y1 Rating.
Dr Lembe Magwaza is Associate Professor, School of Agricultural, Earth and Environmental Sciences, University of KwaZulu-Natal and holds an NRF Y2 Rating.
A/Prof Mmaki E. Jantjies is Associate Professor in the Department of Information Systems, University of the Western Cape.
Dr Olanrewaju Oladimeji is Senior Lecturer/Epidemiologist, Department of Public Health, Faculty of Health Sciences at Walter Sisulu University.
Prof Sarah Skeen is Co-Director and Associate Professor, Institute for Life Course Health Research, Department of Global Health, Stellenbosch University.
Dr Vhahangwele Masindi is Research Scientist at Magalies Water, Research Fellow at UNISA and a part-time Lecturer at the University of Venda.
Source: https://assaf.org.za/index.php/news/692-2020-top-scholars-in-south-africa-honoured