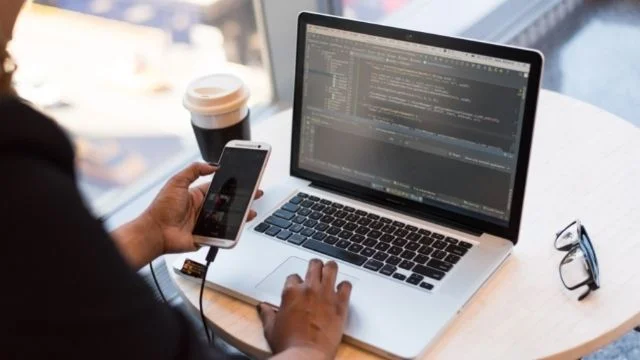 The Rhodes Business School will add a beneficial module to its full-time Postgraduate Diploma in Enterprise Management (PGDip EM) programme next year to better equip entrepreneurs with technology skills for successful business projects.
The module, called Entrepreneurial and Technological Empowerment Program (ETEP), is done in collaboration with Bowie State University (BSU) - College of Business, is supported by the United States (US) Department of State in South Africa.
ETEP introduces business students to technologies that are relevant for entrepreneurs. It teaches budding business owners to harness digital technologies integrated with project management, information systems, and digital financial literacies to develop a global entrepreneurial mindset and intercultural knowledge exchange.
The programme is an expansion of a Service-Learning aspect of the PGDip EM's BizzSupport initiative, which is undertaken with the Sarah Baartman District Cooperatives and supported by the Department of Social Development.
Through collaboration with US firms, ETEP is benefitting both local communities and business students since the requisite skillset is gained through applying technology-based solutions to identified socio-economic problems facing local community co-ops.
Students will gain insight into the delivery of business development services (BDS), which prepares them for the world of work. The overall aim is to create a supportive environment for enterprise creation, relevant technical and technological skills with an intercultural dimension to ensure that students benefit from the joint South African and USA business-focused solutions.
The module has different stages, which include a Curriculum Design and Virtual and Physical Exchanges. This means each cohort of students will gain global technologies knowhow, go through a change management process and are exposed to intercultural experiences (experiential learning and participation in an exchange programme).
Students participating in this programme have an opportunity to participate in an all-expenses-paid exchange visit. Students who are part of this programme will experience first-hand global entrepreneurial and technological opportunities.
If you are keen to take advantage of this valuable opportunity, apply for the PGDip (EM) full-time programme. To qualify, you must have graduate status (3 years degree –NQF 7). Rhodes University applicants must apply here, and Bowie State University applicants must apply here.
Source: Communications