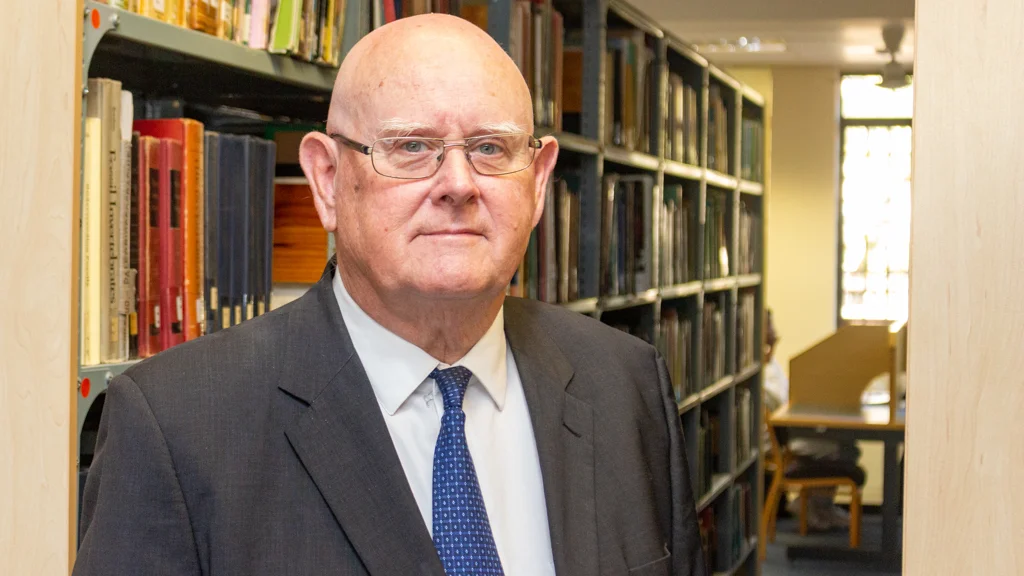 Rhodes University has appointed its alumnus and retired advocate, Torquil John Macleod Paterson SC, as the University's new Ombud. He takes over from Advocate Les Roberts.
Advocate Paterson SC holds a BSc (Physics and Applied Mathematics), Bachelor of Divinity in New Testament Studies (with distinction), Master of Arts in Patristic Studies (with distinction), LLB (with distinction) and PhD from Rhodes University.
In his professional life, Advocate Paterson lectured New Testament Studies at Rhodes University, lectured at St Paul's Theological College, worked as an Anglican Chaplain at Rhodes University and as an Advocate of the High Court of South Africa, at the Grahamstown Bar. He became a Senior Counsel in 2017 and retired in 2022.
The Ombud's office provides an appropriate channel for the final resolution of complaints involving stakeholders where the existing University structures and processes are deemed by complainants to be inadequate.
The Ombud's Office is independent of the University's structures and is not an agent for the University or any of its structures.
"The Ombud's Office does not aim to replace any of the University's existing structures and processes. It seeks to complement and supplement these structures in the interest of administrative justice," Registrar, Professor Adéle Moodly said.
"Complainants must exhaust the normal University procedures before involving the Ombud. If concerns remain unresolved, they may be referred to the Ombud. Should it be established that the available University channels have not been thoroughly explored, the Ombud will refer complainants back to the University," said Prof Moodly.
Commenting about his appointment, Advocate Paterson said: "I am very pleased to be able to give back to an institution that has been very kind to me over many years. My family is very deeply connected to Rhodes University, and it feels good to be able to continue that association."
Advocate Paterson's term starts on 01 May 2023 to 30 April 2024.
The office of the Ombud can be reached via email: ombud@ru.ac.za