Modern Fiction
Modern Fiction 2019


Modern Fiction is jointly taught by the different language sections in the School of Languages and Literatures.
The aim of Modern Fiction is to explore the following questions:
Why do we tell stories?
Why should one read fiction?
How should one read?
These questions have numerous possible answers. We hope that one answer – perhaps the most important one – to the second question will become clear early on in the course: reading fiction is fun!
Broadly speaking, "fiction" refers to the imaginary worlds created by the stories we tell. "Modern fiction" covers texts produced from the 19th century to the present day. In Modern Fiction 2019 the focus will mainly be on prose fiction translated from other languages into English. We will also investigate the multifaceted relationship between fiction and film.
In the first term we look at the main elements of fiction: genre, character, point of view, theme, time and space. We introduce major movements in prose fiction: romanticism, realism, naturalism, modernism and post-modernism. We practice two major methods of interpretation: the so-called hermeneutics of faith and of suspicion. For the purpose of this introduction, we read only short stories (Chekhov, Joyce, Borges, among others) and watch films that further highlight core questions about the nature of fiction. All printed material will be made available as a course reader.
Terms 2, 3 and 4 expand on the foundations laid in the first term. The different sections of the School of Languages and Literatures – African Languages, Afrikaans and Netherlandic Studies, Chinese, Classics, French and German – will offer modules on selected texts. 2019's selection is still being finalised and will be announced in due course.
The following is a preliminary outline of the modules to be offered:
An Introduction to Reading Fiction
Short stories and film -- texts will be provided
German Fiction:
Thomas Mann, Death in Venice (David Luke translation)
Franz Kafka, The Metamorphosis, In the Penal Colony, and Other Stories: The Great Short Works of Franz Kafka (tr. Joachim Neugroschel)
French Fiction
Patrick Modiano, The Search Warrant
East European Fiction
Milan Kundera, The Unbearable Lightness of Being
Chinese Fiction
Details to follow
Fiction from Africa
Etienne van Heerden, Ancestral Voices
Details to follow on other text(s)
Classical Texts in Modern Fiction
Details to follow
Fiction and Film
Details to follow
Modern Fiction is open to all students who have already obtained at least two credits, including those who have not previously done any literature courses.
Timetable - the provisional lecture times are as follows:
Tuesday 12h20
Wednesday 14h15
Thursday 15h10
Friday 12h20
Don't be too concerned if you have a clash or two. We'll do our best to accommodate you.
THE FIRST MEETING WILL TAKE PLACE ON TUESDAY 12 FEBRUARY AT 12H20 IN THE AFRIKAANS SEMINAR ROOM (SCHOOL OF LANGUAGES AND LITERATURES BUILDING, ACROSS THE STREET FROM HOMEGROUND).
What are you waiting for? Fiction is fun as well as intellectually enriching.
For more information, feel free to contact the co-ordinator of the course, Anton Vorster (Afrikaans and Netherlandic Studies) at a.vorster@ru.ac.za. Or pop in at Room G21, School of Languages and Literatures.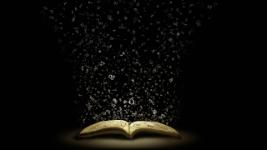 Experience the magic...
Last Modified: Tue, 10 Sep 2019 15:00:00 SAST