Sound Library
‎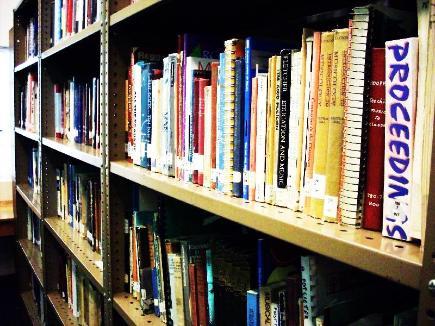 The Rhodes University sound library is a branch library of the Rhodes University Library (RUL) and is located in the Music Department. The newly refurbished library is accessible to all University staff and students, as well as visitors who are members of the RUL. It houses the following collections:
Sheet music for Western art music, jazz, African ensemble, for a wide variety of instruments;
Orchestral scores;
Reference books;
Journals, including various online subscriptions;
Wide variety of LPs, CDs and Cassette tapes;
The library has PCs for student use with the following:
Midi keyboard for aural and compositional use;
Sibelius software for composition;
Printing and scanning facilities.
The sound library offers a comfortable and friendly environment with various work spaces, and has a facility to play LPs, cassette tapes and CDs. Photocopying facilities are available to library members.

Sound Library Opening Hours
Term Time:
Monday - Thursday 08h30 – 16h30
Friday 08h30 – 13h00
Saturday 14h00 – 17h00
Vacation:
Monday-Friday 08h30-13h00
Sound Library Staffing
The library is staffed by Ms Ilana Kretzmann in the mornings, and by six music library assistants in the afternoons.
Sound Library Contact Information
Ms Ilana Kretzmann, Assistant Librarian
Telephone +27 (0)46 603 8492
Email i.kretzmann@ru.ac.za
Fax +27 (0)46 622 7111

Last Modified: Mon, 03 Feb 2020 11:03:46 SAST