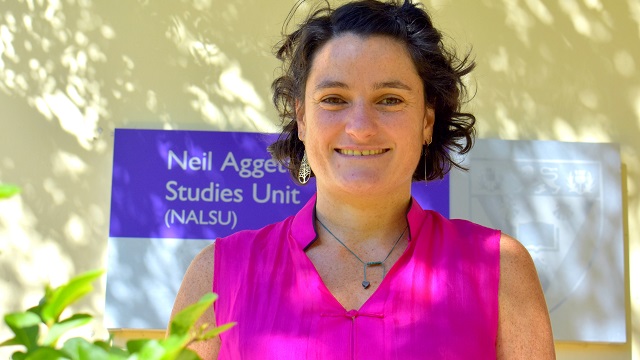 RHODES University's post-doctoral fellow Dr Laura Alfers (NALSU/ISER) and Dr Francie Lund (RU Honorary doctorate holder), along with their colleague Rachel Moussié, contributed a critically acclaimed research-based article on 'The human right to social security'. The article appears in the latest edition of the prestigious International Social Security Review.
The authors explain that most informal work is precarious and low paid, with many workers having no employment relationship and little or no access to social protection. They go on to present the arguments that are made to justify the expansion of social protection to informal workers.
They argue that while universalist human rights based arguments are of course the basis for claims to social security entitlement, it is important that key ideas behind work-related social protection should not be abandoned when it comes to formal or informal workers.
These include the importance of linking informal workers to owners of capital, and emphasizing the importance of social services within a social protection discourse that is presently dominated by cash grants, as well as making more visible the economic contributions of informal workers as a means by which to complement human rights-based arguments.
Alfers is a post-doctoral fellow at the Neil Aggett Labour Studies Unit within the Institute of Social and Economic Research at Rhodes University. She is also the Director of the Social Protection Programme of the global research-action-advocacy network, Women in Informal Employment: Globalizing and Organizing (WIEGO).
The organisation, working together with other grassroots organisations of informal workers, aims to improve the voice, visibility and legitimacy of the working poor in the informal economy. Her main research interests relate to the intersections of urban and social policy and employment, with a specific focus on the informal economy.
Lund is an internationally acclaimed scholar in social policy who is perhaps best known in South Africa as the chair of the Lund Committee which recommended the introduction and implementation of the Child Support Grant.
She received an honorary doctorate from Rhodes University in 2015, and between 2002 and 2016 was the Director of WIEGO's Social Protection Programme. She trained as a sociologist and social worker, and practised as a rural and grassroots organiser in the fields of early childhood development, health and development, and in urban infrastructure, with a special interest in participatory research methods as an organising tool.
Alfers, Lund and Moussié are engaged locally and globally in research and policy advocacy around informal workers, especially regarding local government interventions, the provision of social protection, and work-related protections such as occupational health and safety.
To read the article, click on the link below http://onlinelibrary.wiley.com/doi/10.1111/issr.12153/full