Rhodes University launched its new Neil Aggett Labour Studies Unit (NALSU) through a series of events last week. The events celebrated the life of Dr Neil Hudson Aggett, medical doctor and trade unionist, and engaged in critical examination of the labour movement and social transformation in democratic South Africa. All the events were enriched by the participation of Neil Aggett's friends and comrades in the union movement (including Mr Jan Theron, Mr Sipho Kubeka, Dr Gavin Andersson, Mr Israel Mogoatlhe, and Mam'Lydia Kompe), by his school friend and coordinator of the Neil Aggett Support Group (Mr Brian Sandberg), by his biographer (Dr Beverley Naidoo), by his sister (Ms Jill Burger), by two current leaders in the trade union movement (Mr Katishi Masemola, General Secretary of the Food and Allied Workers Union, and Ms Jane Barrett, Affiliates Support Coordinator in COSATU), and by the founding father of modern labour studies in South Africa, Prof Eddie Webster.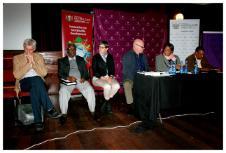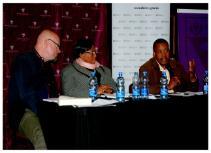 The launch events culminated in a Naming Ceremony that was held on the lawn in front of Neil Aggett House, in which NALSU is housed, located behind the ISER. In his welcome address, the Vice-Chancellor of Rhodes University, Dr Saleem Badat, said that "Naming … is more than simply attaching a name to a building. It is an embodiment and reflection of values, ethical commitments and an important component of institutional culture."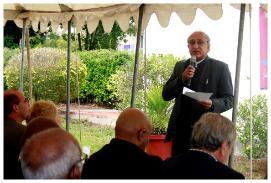 He pointed out that the "establishment of the Neil Aggett Labour Studies Unit brings with it the responsibility to reflect critically on issues of labour, worker rights, human rights and social justice in a society characterised by acute inequalities and injustices. Describing Neil Aggett as personifying good, he described the challenge facing the university as cultivating "new generations of intellectuals and professionals who do not only possess knowledge and expertise but are also good and deeply sensitive to the needs of our people and society."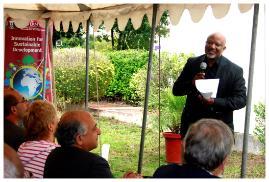 Mr Mcebisi Jonas, Eastern Cape MEC for Economic Development, Environmental Affairs and Tourism, who was instrumental in the decision to build a labour studies capability within Rhodes University in partnership with the Department of Economic Development, Environmental Affairs and Tourism (DEDEAT), voiced his support for the decision to name the unit after Neil Aggett. MEC Jonas described Neil Aggett's life and work as "a clear testament to the ability of the human spirit to transcend boundaries. He was a white South African doctor who died as an uncompromising union organiser … [and] was a key contributor to the establishment of South Africa's unique and extremely powerful labour movement." MEC Jonas said that "it is fitting that the state is funding this unit as a basis for new partnerships between labour, the university and the state … We are hopeful that the Neil Aggett Labour Studies Unit (NALSU) will symbolise the activism embodied by an anti-apartheid icon. The logic is to support on-going activism to protect and expand our democratic gains. We trust that this partnership will nurture the next generation of Neil Aggetts to understand the world around them differently and inspire new forms of consciousness and action to change the world."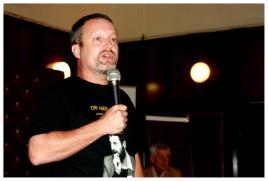 Dr John Reynolds (Head of NALSU) affirmed that the unit was greatly honoured that the family, comrades and friends of Neil Aggett could share in the occasion of the naming of the unit with the staff of NALSU, ISER and the wider university community. Dr Reynolds said that NALSU would endeavour to live up to the expectations invested in it by undertaking rigorous scholarly and policy related research that significantly aimed to transform the lives of working people and the poor for the better – informed by a humane ethos which did not accept that labour was a commodity to be traded on a market.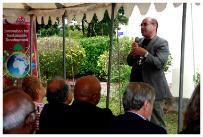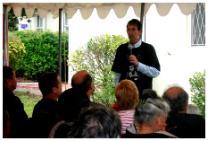 Following remarks by Prof Robert van Niekerk (Director of the ISER), and Mr Brian Sandberg (school friend and Coordinator of the Neil Aggett Support Group), the unit and the building in which it is housed were formally named by Neil Aggett's sister, Ms Jill Burger. In an evocative and deeply moving account of her brother's life, her last interactions with him during the time of his detention, and the effect his brutal torture and untimely death had on her and her family, Ms Burger honoured not only her brother but also those with whom she shared this account.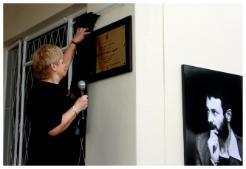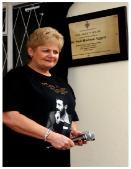 The plaque that she unveiled reads as follows:
NEIL AGGETT HOUSE is named in remembrance of Dr Neil Hudson Aggett Medical doctor and trade unionist "a man of the people" Who died in detention (1953-1982)
Neil Aggett completed his high school years at Kingswood College in Grahamstown in 1970, after which he studied medicine at the University of Cape Town. Following his graduation in 1976, he began a journey that took him from a sensitive and politically aware graduate to an engaged medical doctor and trade union organiser. In his work as a medical doctor, both in hospital settings and as an Industrial Aid Society volunteer, he became acutely aware of the links between health and social relations when treating his mainly working-class and poor black patients in apartheid era South Africa. Through his work, he was particularly struck by the links between ill health in the impoverished communities from which workers came and relations in the workplace. This awareness of the root causes of workers' ill health inspired him to volunteer to organise workers into democratically accountable trade unions that could directly represent their social and economic interests.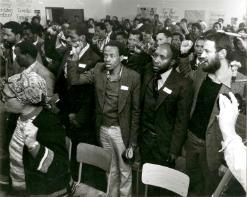 ‌
In his work as an organiser for the African Food and Canning Workers' Union, Neil Aggett demonstrated a deep commitment to workplace democracy and economic justice. His life of selfless service and action against racial oppression and economic injustice touched many lives directly, and he was a well-loved and immensely respected figure amongst the trade union members with whom he lived, worked and shared his life. His death in detention on 5 February 1982, after enduring lengthy and brutal torture, drew condemnation from employer bodies, individual corporate leaders, the press, academics, student leaders, and opposition members of Parliament. More significantly, his death also unified and mobilized a divided labour movement against the apartheid state's labour regime.
The series of events associated with the launch of NALSU, housed in the Institute of Social and Economic Research (ISER) at Rhodes University, started with the first Annual Neil Aggett Labour Studies Lecture on 2 April 2014, given by Dr Beverley Naidoo, author of Death of an Idealist: In search of Neil Aggett. Complementing Dr Naidoo's beautifully rendered lecture, were inputs from Neil Aggett's friends and comrades who were present in the audience.
Then followed a colloquium in the Makana City Hall on 3 April 2014, where Prof Fred Hendricks, Dean of Humanities and Chairperson of the ISER Board, welcomed participants on behalf of Rhodes University, and Mr Katishi Masemola, General Secretary of the Food and Allied Workers Union, welcomed participants on behalf of the successor to the union within which Neil Aggett worked. The event, which, in Prof Hendricks' words, symbolised a commitment to engaged scholarship, was attended by trade unionists who travelled from East London, Port Elizabeth and Johannesburg, as well as people from Rhodes University, the Eastern Cape provincial government, and civic organisations, amongst others.
‌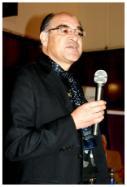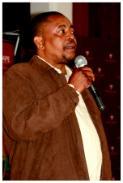 After inputs by Dr Beverley Naidoo and Mr Jan Theron (former General Secretary of the union within which Neil Aggett worked), the following people participated in a profoundly rich panel discussion: Mr Katishi Masemola, Mam' Lydia Kompe, Dr Gavin Andersson, Ms Jane Barrett, Mr Sipho Kubeka, and Mr Jan Theron. Prof Eddie Webster, Director of the Chris Hani Institute, drew together the discussion by posing challenges to the new unit and to the labour movement.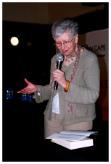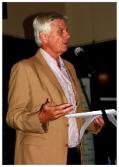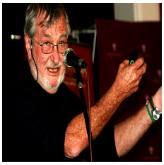 ‌‌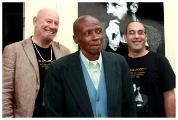 ‌
‌
Last Modified: Fri, 17 Jan 2020 10:41:46 SAST