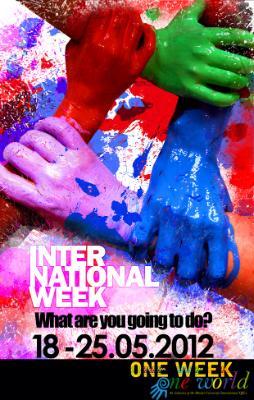 We call upon all of Rhodes University to take part in a photography competition, being held by the International Office.
The photographs will be judged by categories:
1. The best Traditional African Dress.
2. The best photo taken on a Rhodes University field trip.
3. The best photo taken by an International student in South Africa.
4. The best photo taken by a South African student travelling abroad.
5. The best photo from International Week at Rhodes (May 18th until AFRICA DAY May 25th).
6. The best photo that describes or represents Internationalisation at Rhodes University.
Every photograph requires a caption describing the essence of the photographic subject and identifying its International aspects/dimensions/links, as well as the category you are entering and your contact details (full names, email address, and cell
number).
Please upload your photos onto Facebook on the Rhodes University International Office page. From there, share the link with all your friends in as many platforms as you want, and the more views and likes you get the greater chance you have to win!
The deadline for entries is the 25th May, AFRICA DAY. The sharing/liking will then run for a further period of two weeks. Winners will then be announced on StudentZone and will be contacted.
Prizes will be revealed shortly!!
Source:
Please help us to raise funds so that we can give all our students a chance to access online teaching and learning. Covid-19 has disrupted our students' education. Don't let the digital divide put their future at risk. Visit www.ru.ac.za/rucoronavirusgateway to donate