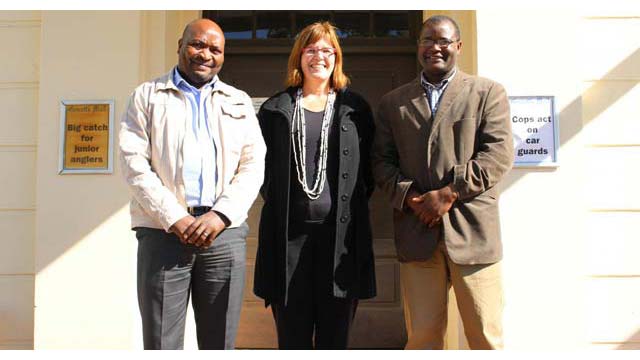 This week, Up4Debate takes note that students all over South Africa are now reaching the halfway point in their final year of study. Many of these students are beginning to confront the prospect of life beyond graduation. Will they be able to find employment?
Is there demand for their degree in the marketplace? And will the programmes that they are completing prepare them adequately for the working world?
To discuss these questions in our studio, we invited Qondakele Sompondo, Manager of Alumni Relations at Rhodes University; Professor Sioux McKenna from the Centre of Higher Education Research Teaching and Learning (CHERTL) and Dr McDonald Kanyangale, senior lecturer at the Rhodes Business School.
Read more
Article Source: Grocott's Mail
Source: Grocott's Mail
Please help us to raise funds so that we can give all our students a chance to access online teaching and learning. Covid-19 has disrupted our students' education. Don't let the digital divide put their future at risk. Visit www.ru.ac.za/rucoronavirusgateway to donate