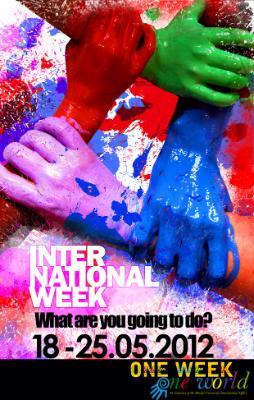 Thursday 24 May 2012
Say NO to xenophobia and yes to being welcoming to people from other places.
Xenophobia may be defined as an unreasonable fear or hatred of foreigners or strangers or of that which is foreign or strange.
As part of the RU International Week, please encourage everyone to open their hearts and minds and say NO to xenophobia by tweeting and tagging #xeNOphobia on Thursday 24 May.
Source:
Please help us to raise funds so that we can give all our students a chance to access online teaching and learning. Covid-19 has disrupted our students' education. Don't let the digital divide put their future at risk. Visit www.ru.ac.za/rucoronavirusgateway to donate