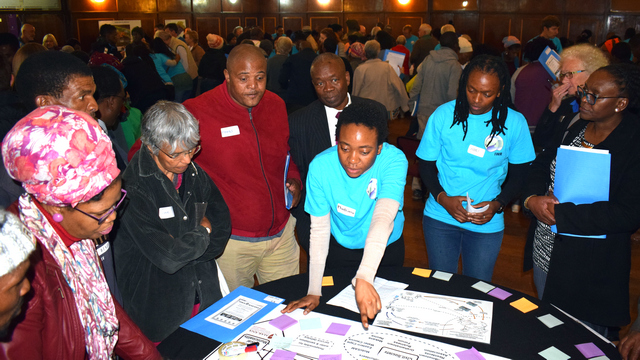 The latest episode of Rhodes University's Community Engagement Division's Engagement in Action podcast features Professor Tally Palmer, Director of the Institute of Water Research and winner of the 2018 VC's Distinguished Community Engagement Award.
Instead of giving the traditional lecture following her award, Prof Palmer decided to engage the community, as is her research, and held a workshop entitled Makana: Water Works For Everyone.
"We are living in an era when society is pushing back at universities and saying, 'for us to see that you are valuable we want to see you take the risk of getting in to the messy spaces of real life'," said Prof Palmer.
Hear what happened that night in the City Hall and find out more about a new kind of research for the 21st century, here: https://iono.fm/e/733310
About the podcast
Rhodes University sees community engagement differently. Not as something that's bolted on - an afternoon's volunteering here and there – but as something that is woven in to the fabric of the University: that is about authentic relationships which make a difference to everyone involved - students, staff and the organisations and community members they work with. Engagement in Action talks to the people who are bringing that vision to life.