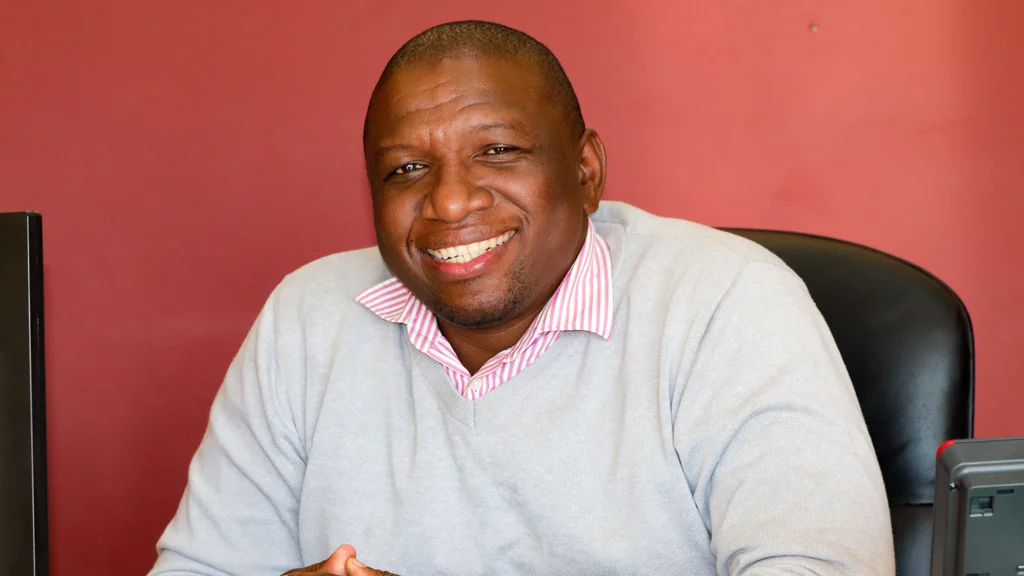 Rhodes University recently welcomed new Student Life, Support and Development Manager, Saphu'lwandisile Vika. Vika is no stranger to higher education as he brings a wealth of experience from the sector.
The Dutywa-born matriculated at Phakamani High School in Butterworth and studied Bachelor of Arts in Human Resource Management at the then University of Port Elizabeth. He was heavily involved in student politics and was elected to Student Representative Council President. When he completed his degree in 2002, he started working for the University of Cape Town in 2003 as an International Student Officer. In 2006, he worked for the Cape Peninsula University of Technology where he was Manager Student Governance at four CPUT campuses.
In 2008, Vika went to work for the Department of Higher Education and Training as a Deputy Director responsible for the university support and sector liaison. "My responsibilities included strategic planning and the related annual performance plan framework tasks. I was also responsible for liaising with universities, managing stakeholder participation in policy development, reviewing institutional statutes, and responding to questions posed to the Minister by Parliament," said Vika.
He has worked for the Engineering Council of South Africa, where he was responsible for policy development and ensuring the alignment of qualifications with the Higher Education Qualifications Framework. Vika said his experience has prepared him to take on his Rhodes University role head-on. "My job here is exciting, and it entails managing student governance and managing our work in terms of support for disabled students. The considerable element of it is managing residences life; this includes ensuring that the student life is enriched in residences," explained Vika.
Vika said he would ensure that students feel that residences are a 'home away from home' and that conditions are conducive for students to prosper. He said he would pay special attention to Oppidan students as they normally feel neglected by the system. "Oppidan students do not usually participate in student leadership programmes. So, we must review our systems to ensure those students get opportunities and encouragement. We need to find innovative and inclusive ways to get them to join in," he explained.
Vika emphasised the importance of good relations between the management and students. "I feel that the management should create space for students to air and express their views and ventilate about their issues. If we can master this, it could eliminate many of the misunderstandings and animosity between students and management," he said.
Student Affairs Director Nomangwane Mrwetyana welcomed Vika and said: "As the Division of Student Affairs, we welcome the appointment of Mr Vika. I look forward to working with him, and we hope he will bring about the change needed in the division. He comes at a time when we review the Institutional Development Plan, and I trust that the section is in good hands to ensure that the vision of student services is taken forward."
Source: Communications