Six Rhodes students among GradStar's top graduates
Date Released : 28/08/2018
Six students from Rhodes University are among GradStar's top 100 tertiary students in South Africa.
Rhodes University wins NAF Student Festival Award for Best Ensemble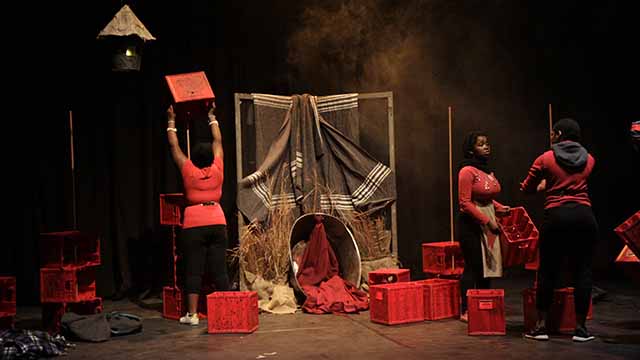 Date Released : 11/07/2018
Rhodes University's drama department won Best Ensemble Award at this year's Student Festival at the National Arts Festival (NAF), for its play, Seeing Red.
Homegrown musical ambassadors need your support!
Date Released : 06/07/2018
The Grahamstown KWANTU Choir is a young choir started in 2017 by a group of mostly students from Rhodes University and the youth and community of Rhini and Joza townships, from the Makana Municipality, in the Eastern Cape Province of South Africa.
Support Services available to Rhodes University students
Date Released : 04/06/2018
The 2018 mid-year exam period has started. If you or someone you know is struggling to cope during this time, we urge you to make use of the support services that are available to Rhodes University students.
Please be vigilant with potential online, e-mail and message scam tactics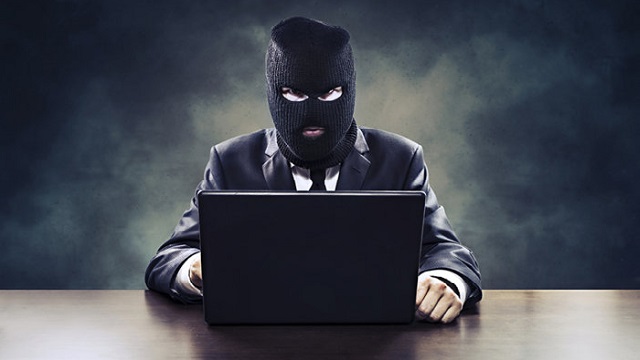 Date Released : 17/05/2018
Please be advised - there is a scam doing the rounds on WhatsApp, and possibly other platforms and/or apps as well. It presents itself as a highly customised message and appears to be related to accessing unsecured WiFi networks.
Frisbee tourney coming to town
Date Released : 26/03/2018
The Rhodes University Ultimate Frisbee society will play host to this year's South African Flying Disc Association (SAFDA) Mixed Nationals tournament in late April.
40 years after his death and Sobukwe's legacy lives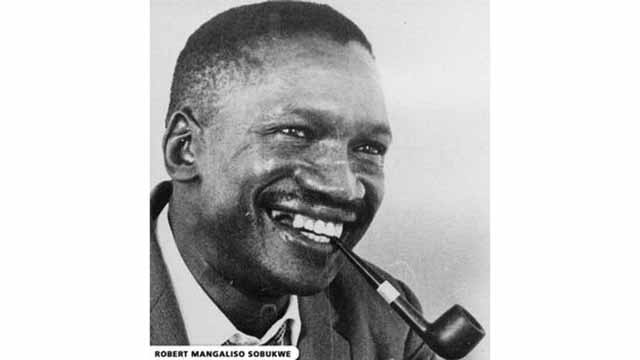 Date Released : 27/02/2018
Today marks 40 years since the death of Mangaliso Robert Sobukwe - a teacher, lecturer, lawyer, founding member and first president of the Pan Africanist Congress (PAC) and Robben Island prisoner.
Rhodes scholar receives top award for promotion of language
Date Released : 27/02/2018
A love affair sparked in his childhood has seen a young scholar celebrated internationally for the preservation of his culture.
Rhodes entrepreneurs qualify for the next leg of Hultz prize
Date Released : 22/02/2018
In his maiden State of the Nation address as president of South Africa, Matamela Cyril Ramaphosa promised a healthy investment into agriculture and small businesses during his term.
Rhodes student honoured for inspiring excellence in sport and community engagement
Date Released : 19/02/2018
Masters in human kinetics and ergonomics student Micheen Thornycroft was this week recognised as the world's most inspirational rower.
Rhodes Rugby all set for the 2018 Varsity Shield
Investigation into alleged rape of a Rhodes Student draws a blank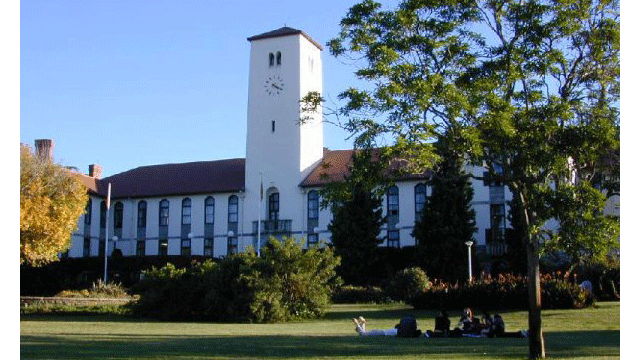 Date Released : 07/02/2018
An anonymous post [dated 4 February 2018] on social media reads: "I have only been here for 2 days but so much has happened in just 48 hours
Parents and students marvel at seamless Rhodes registration
Date Released : 05/02/2018
Rhodes University's 114th registration was a runaway success, with parents, management and new students raving about the efficient service as early as lunchtime on Saturday, 3 February 2018.
Changing a city, one child at a time
Date Released : 02/02/2018
Rhodes University is committed to play a significant role in revitalising public schooling in Grahamstown. The extent of its commitment is underlined by the fact its Vice-Chancellor, Dr Sizwe Mabizela, personally heads up an institutional programme aimed at coordinating all efforts in this regard.
Mentoring for Success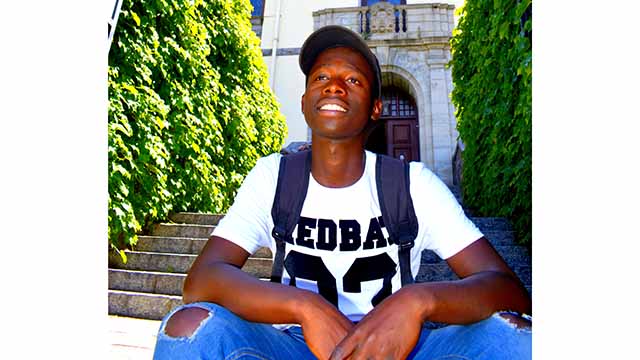 Date Released : 25/01/2018
Research shows that mentees generally perform better than students without mentors. The three Grahamstown schools that were part of the Rhodes University's Nine-Tenth Mentorship programme in 2017 are testament to this sentiment as they have received a record of 52 bachelor passes - and with that a passport to embark on their higher education journey.
Rhodes creating pathways to success for Grahamstown learners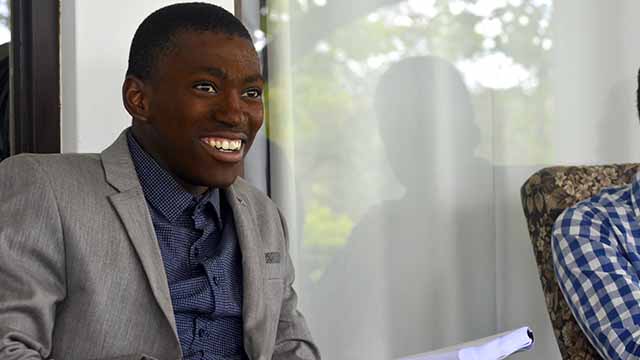 Date Released : 24/01/2018
Rhodes University in partnership with Gadra Education kicked off the 4th year of the 20-day High Impact Supplementary School earlier this month to ensure that matric learners from under-performing local schools who failed or performed poorly in Matric have another shot at furthering their education.
Blaauw expands his horizons
Date Released : 23/01/2018
Third year Politics, Journalism and Media Studies student Kyran Blaauw is one of four South African undergraduate students selected to participate in the highly competitive 2018 cohort of the Study of the US Institute for Student Leaders Programme.
Student Fees 2018: FAQs for parents, fee-payers and students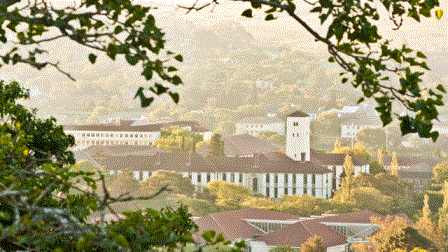 Date Released : 08/01/2018
A compilation of Frequently Asked Questions and some useful information for fee-payers and students
2018 Reply Forms
Date Released : 29/11/2017
Dear Student Students returning in 2018 to register for an UNDERGRADUATE degree are encouraged to complete the 2018 Online Reply Form available at: https://ross.ru.ac.za.
Rhodes student launches book on walking in someone else's shoes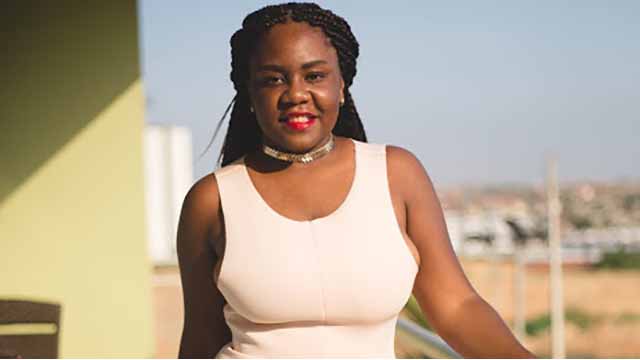 Date Released : 03/11/2017
Rhodes University student and author Lunga Izata launches her book, The Story is about me tonight, 3 November 2017. "There is always a reason for everything that happens in our lives.
Trompie, finding gems on the streets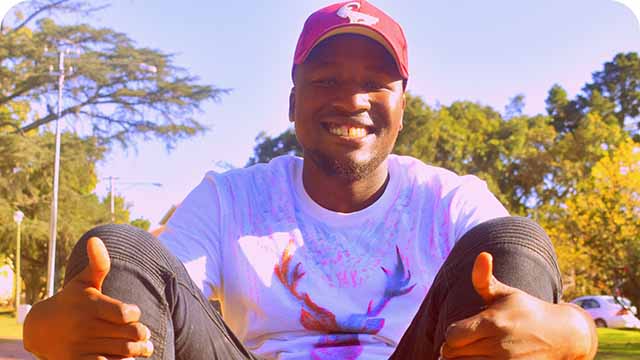 Date Released : 30/10/2017
Several months ago, Luthando "Trompie" Dayimani, a second year Bachelor of Education student, bumped into eight young and displaced youth while walking back to his flat in High street.
The MacLartys, taking the family affair to the World Cup
Date Released : 23/10/2017
Rhodes University student Natalie MacLarty, 22, has been selected to represent South Africa in the Polocrosse World Cup in Australia in April 2019.
Rhodes-Investec honour 100 student leaders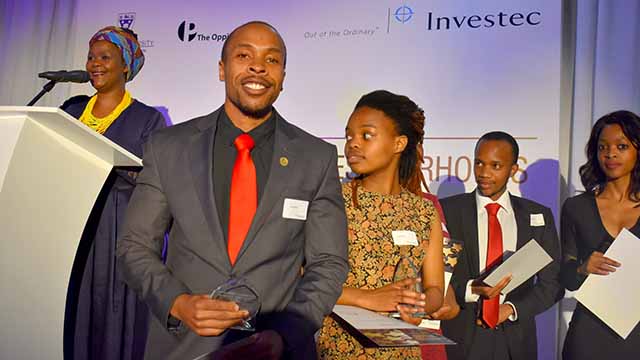 Date Released : 20/10/2017
The Top 100 Rhodes University students were honoured at the annual Rhodes-Investec Top 100 awards ceremony last night in recognition and endorsement of their achievements across a range of categories.
RU students to compete for $1 million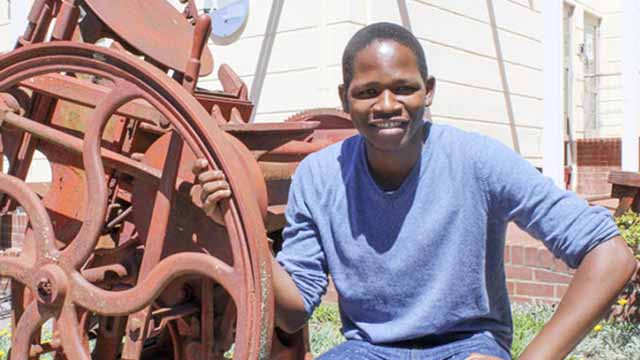 Date Released : 18/10/2017
Chemistry Masters student Zweli Hlatshwayo reckons students are among the most creative thinkers around and he's thrilled to be the 2017/18 Director of the Rhodes University leg of the Hult Prize.
Rhodes bodybuilder qualifies for World Championship in France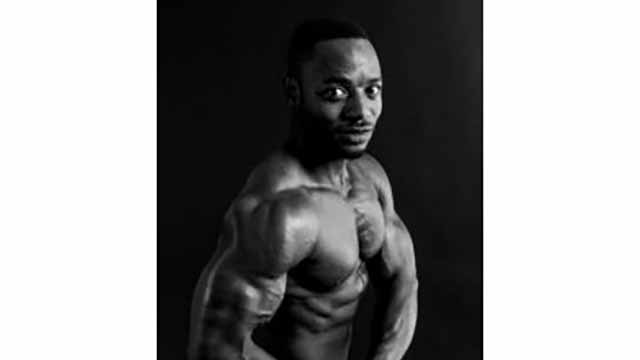 Date Released : 17/10/2017
Unfortunately, natural bodybuilding does not have enough exposure and therefore is not a priority sport for endorsement.
RU Commerce students represent at the Student Leadership Summit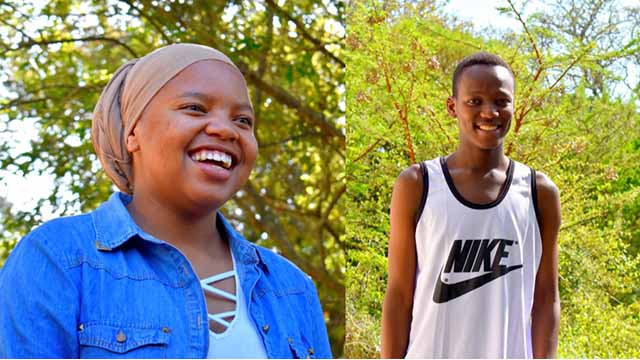 Date Released : 04/10/2017
Two Rhodes University Commerce students, Letty Seshoka and Denzel Makombe have been selected to participate in a national Student Leadership programme as part of the top 30 students chosen for the Student Leadership Summit 2017.
Maxeke and Sontonga honoured at Rhodes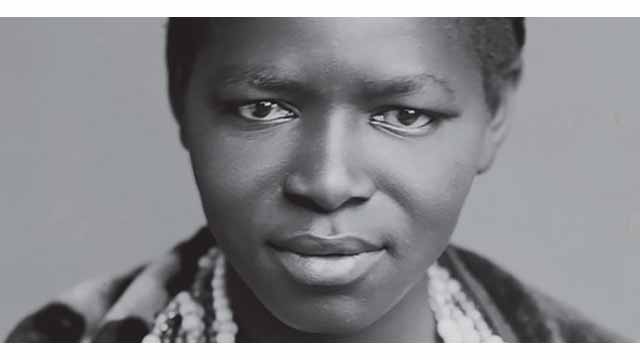 Date Released : 19/09/2017
In line with the University's transformation agenda and as a continued celebration of the cultural identity and geographical location of the University within Africa, South Africa and the Eastern Cape, the Rhodes Council approved the name change of a further two of their residences this week.
Putting Africa 1st on the map: Rhodes student's proudly African designs in demand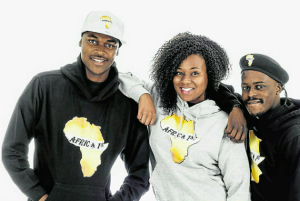 Date Released : 18/09/2017
It was a love of fashion paired with a passion for African culture that inspired third-year Rhodes University student Thokozani Dladla to launch his clothing label, Africa 1st.
Rhodes aggressively tackling HIV/Aids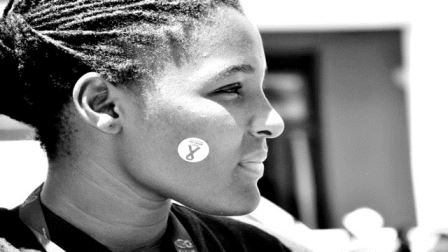 Date Released : 16/08/2017
South Africa has the highest prevalence of HIV/Aids in the world, at 11 percent (6 million) of the population, according to research done by Statistics SA in 2015.
Rhodes student restores dignity with toiletry packs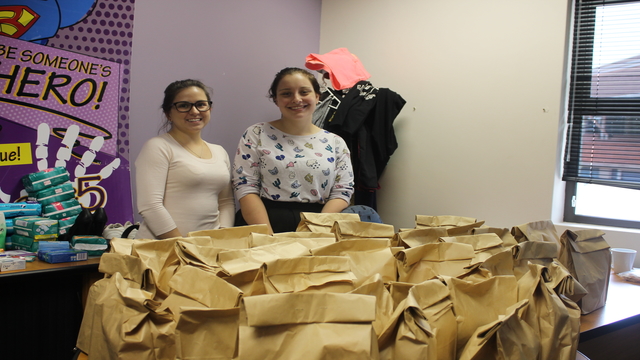 Date Released : 10/08/2017
Stirling High School pupil Alirian Gibson is helping many students through her Dignity Drive at Rhodes University.
Two-day Career Fair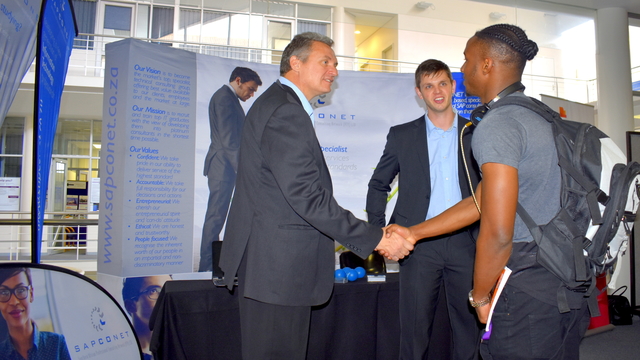 Date Released : 01/08/2017
The Rhodes University Career Centre is hosting a two-day Career Fair with company presentations at the Eden Grove Foyer from 9am, Tuesday, 1 August until Wednesday, 2pm.
Finding success against all odds: the story of Olwethu Waka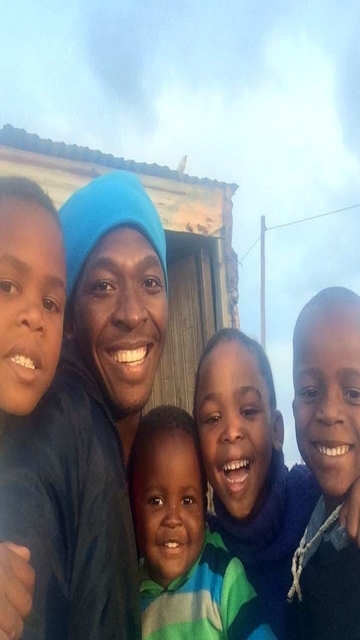 Date Released : 15/06/2017
Success is no accident, says Pele, arguably the world's all-time best footballer.
A deserving case for a deserving student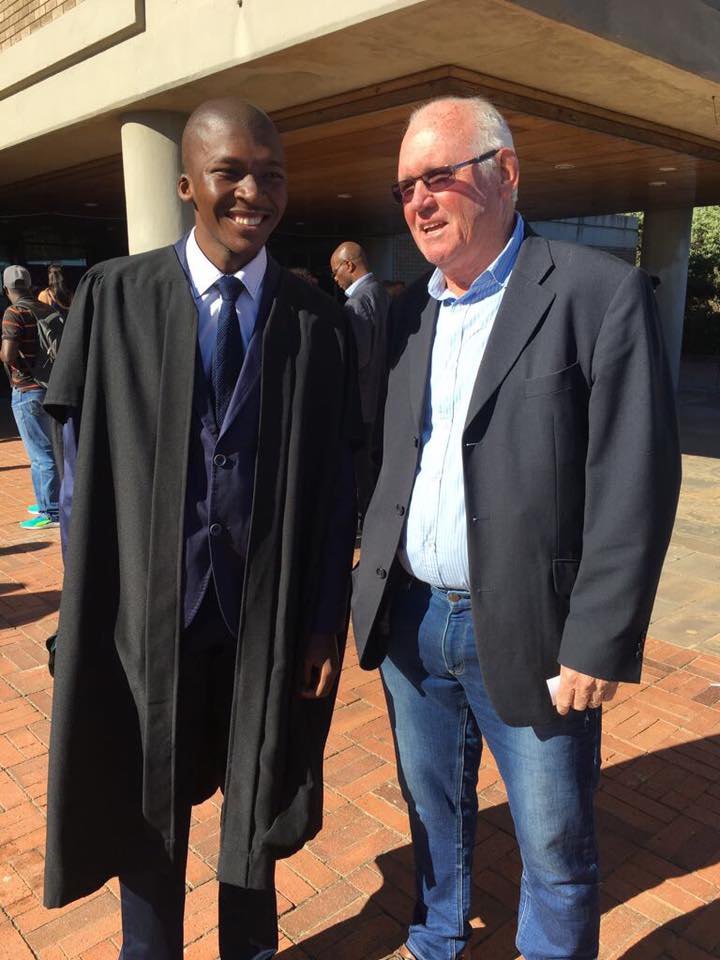 Date Released : 14/06/2017
This is a good story – a typical story – one of 100's, 1000's, of similar stories…… BUT not one that is part of our SA narrative.
Rhodes launches ambitious student support fund - Isivivane
Date Released : 05/06/2017
When Phelokazi Ndaba*, a 19-year-old Rhodes University law student, became one of the first group of 150 students to benefit from the newly launched Isivivane Fund
Men urged to attend a men only discussion around Gender Based Violence
Date Released : 18/05/2017
Amidst growing statistics of gruesome murder and violence perpetuated by men against women, a men only meeting is to be held this evening at the Zoo Major to discuss the current situation and the role that men can play to make the world a better place.
Final year student excluded from University for 10 years for rape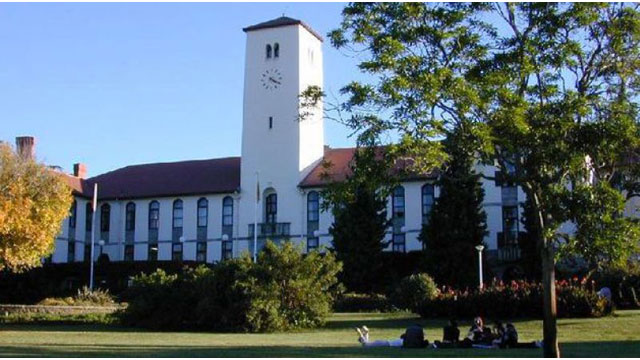 Date Released : 18/05/2017
A final year Bachelor of Commerce student was this week excluded for 10 years from Rhodes University after being found guilty of rape.
Planned protests: Rhodes encourages staff and students to discharge their civic responsibility with restraint and in compliance with the law.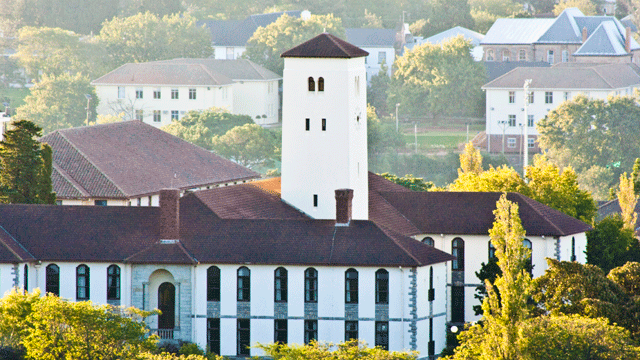 Date Released : 06/04/2017
It has been brought to the attention of the University that marches and other forms of protest are planned to take place across the country on Friday, 07 April 2017.
Strengthening a counter culture to gender based violence: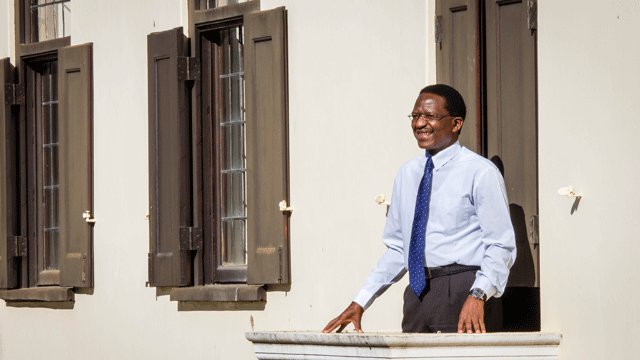 Date Released : 03/04/2017
In my circular last week, I provided an update about the work that we are doing to strengthen a counter culture to rape and sexual/gender-based violence in our institution.
2016 Interdict: Court processes concluded
Date Released : 30/03/2017
The Grahamstown High Court, on Friday (24 March 2017), dismissed with costs an application for leave to appeal by students named as 4th, 5th and 6th respondents against a 2016 interdict granted by the same court.
Two arrested on campus as Rhodes strengthens safety and security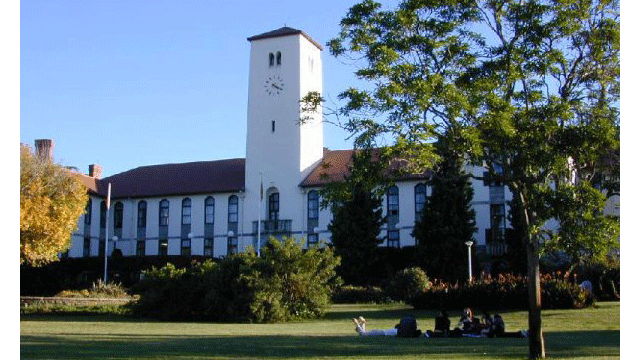 Date Released : 27/03/2017
Vigilance by an alert sub-warden and Campus Protection Unit last night helped facilitate a swift arrest of two unidentified suspects who were found in possession of house breaking equipment on campus.
Building a partnership for improved internal communication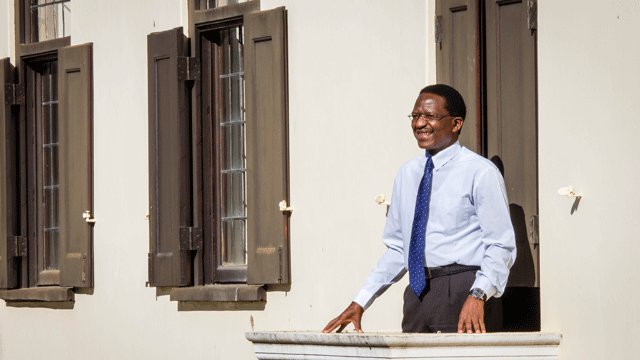 Date Released : 24/03/2017
Our institution has identified improvement in communication, internally and externally, as one of its priorities.
Sizzling beach volleyball action coming to Rhodes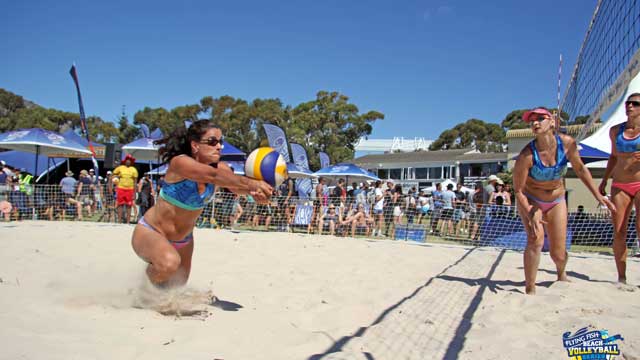 Date Released : 15/03/2017
South Africa's top beach volleyball players will be competing at the Flying Fish Beach Volleyball tournament taking place between 6-8 April at Rhodes University.
Students in unusual rescue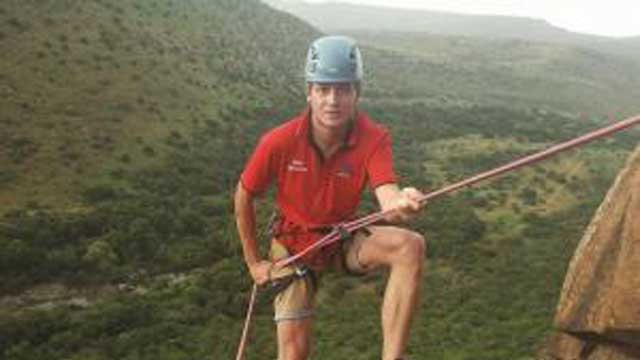 Date Released : 16/03/2017
Last week, the Rhodes University Mountain Club's chairperson, David Kinsler, received the most unusual phone call.
Postgraduate Orientation Programme 2017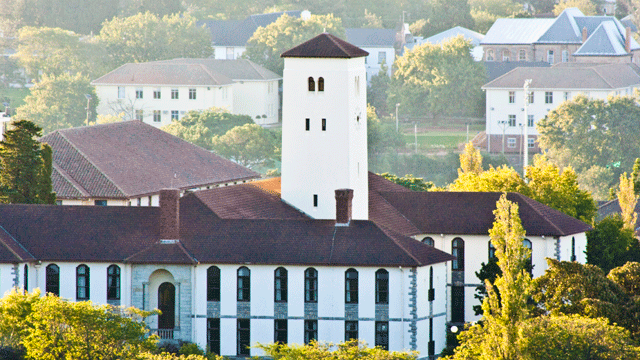 Date Released : 13/03/2017
The Postgraduate Orientation Programme for 2017 has begun and provides the opportunity for Postgraduate Students from all faculties to meet together and engage with some core issues.
How to handle a Stomach Bug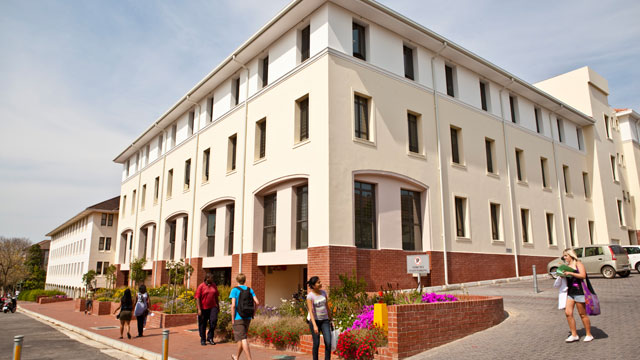 Date Released : 08/03/2017
This week there has been reported cases of a stomach bug around the Rhodes University Campus, Oppidan community as well as staff
Student Accommodation Update
Date Released : 15/02/2017
By virtue of its small town location, most students attending Rhodes University require accommodation. Of the over 8 277 students that will register at Rhodes in 2017, 3 594 will have a place in the University residence as this is the capacity of the university residence system.
Braans to lead Rhodes in debut Varsity Shield season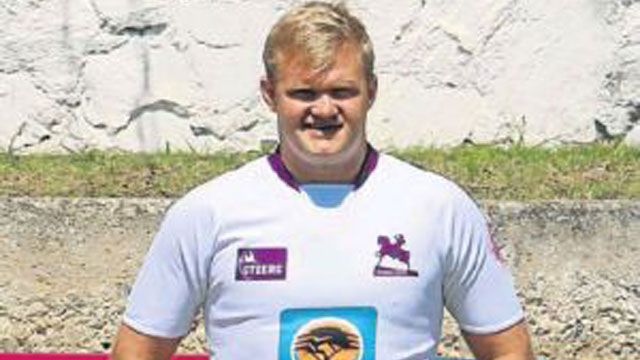 Date Released : 01/02/2017
Economics honours student Jonathan Braans will captain Rhodes University's Varsity Shield team in their historic debut season in the national student tournament when they tackle the Tshwane University of Technology (TUT) in Pretoria on February 9.
Student Update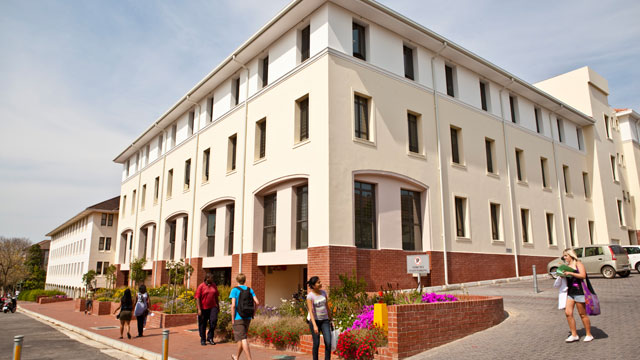 Date Released : 24/01/2017
Below is some information to assist you as you prepare for the start of the academic year.
Big dreams for the future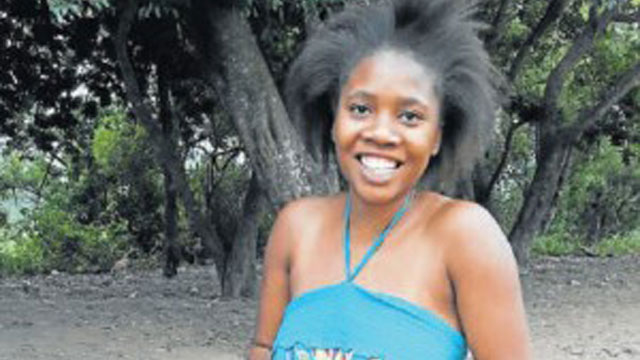 Date Released : 17/01/2017
Fresh from a "holiday" where she helped struggling pupils improve their maths marks, a Rhodes University honours student will look at new entrepreneurship projects she can undertake to continue supporting her family.
Residence Accommodation in January/February 2017
Date Released : 29/12/2016
The University's residence system will be available to students returning to campus for examinations in January and February 2017.
Safety and security on campus
Date Released : 18/11/2016
Safety and security on campus are both an individual and a collective responsibility of all students and staff. On its part, the University has a responsibility to take all such steps as may reasonably be practicable to create a safe and secure university environment in which students and staff can learn, work and live.
Campus Update
Date Released : 05/10/2016
Unfortunately, Rhodes University experienced disruption in the early morning of 5 October 2016. Protesters invaded residences on the upper part of campus while students were sleeping. Fire alarms were set off as the residences were invaded. Tyres and two rain water storage tanks were also set alight in the immediate vicinity.
Responses to the demands of the students – 26 September 2016
Date Released : 26/09/2016
The university leadership has consulted with its two unions (NEHAWU and NTEU), the HOD's forum, and other constituencies available at short notice in making these responses.
Rhodes University's response to the Minister of Higher Education & Training's statement on university tuition fee adjustments for 2017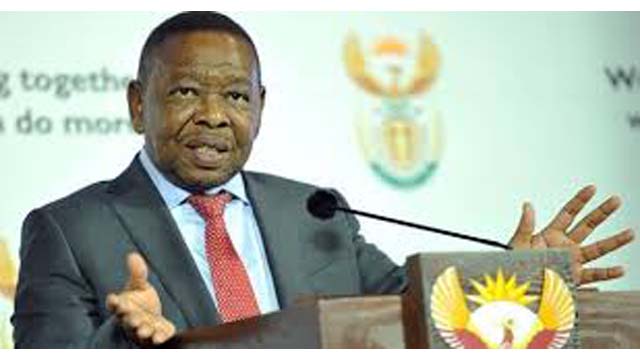 Date Released : 19/09/2016
Rhodes University notes and welcomes the Minister's recommendations regarding university tuition fee adjustments for 2017. We particularly welcome Government's commitment to assist students who come from poor and working class families and those who come from mid-level income families.
The new SRC takes their seats
Date Released : 30/08/2016
The 2017 Student Representative Council have taken their seats as representatives of the student body after the annual inauguration ceremony held last Friday.
Sexual Assualt Allegations on Social Media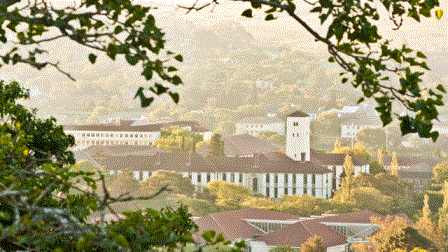 Date Released : 24/08/2016
On Sunday 21 August 2016, the newly elected SRC Environmental Councillor for 2017 issued a statement indicating that he had resigned following an accusation that he had sexually assaulted another member of the student body. He indicated that he would be following due process to prove his innocence.
Funding of Higher Education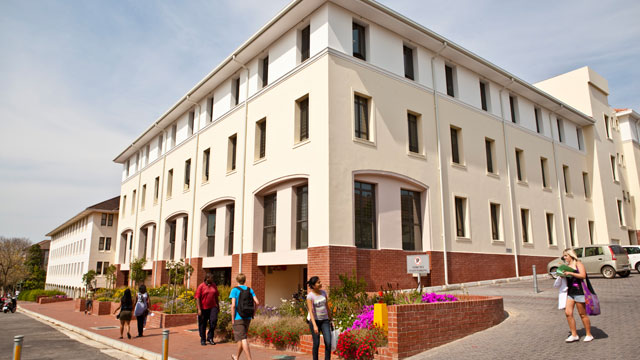 Date Released : 17/08/2016
The current national debates on the financing of public higher education are critically important as they will shape the nature, quality and orientation of public higher education in this country
Statement on disruption of gender violence dialogue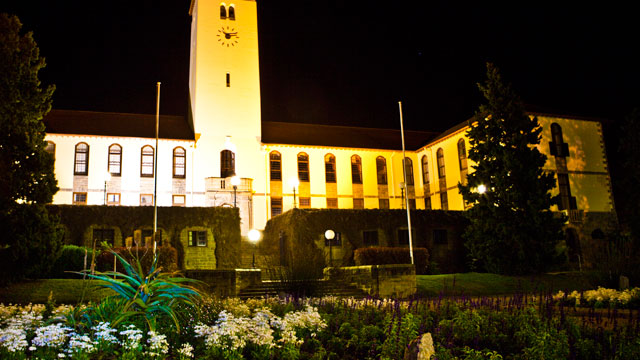 Date Released : 12/08/2016
On Monday, 08 August 2016, Rhodes University, at the request of the HEAIDS Office of the Department of Higher education and Training (DHET) and on behalf of the national post-secondary education and training sector, hosted the inaugural national Dialogue on Sexual and Gender Based Violence.
IEB - Presidential Debate Report
Date Released : 11/08/2016
The role of the IEB has the responsibility of ensuring that SRC Elections are free and fair.
We salute the women of our country!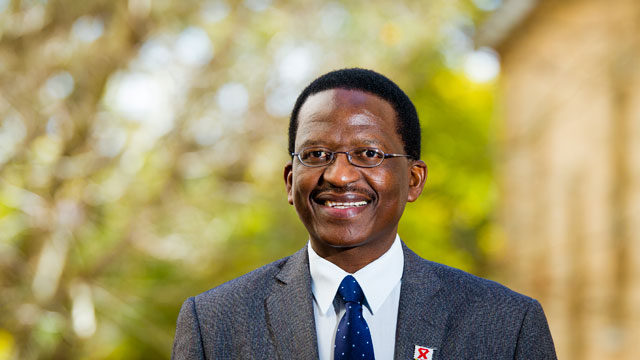 Date Released : 08/08/2016
"Strijdom, you have tampered with the women, you have struck a rock, you will be crushed!"
Sexual and Gender Based Violence Dialogue Adjourned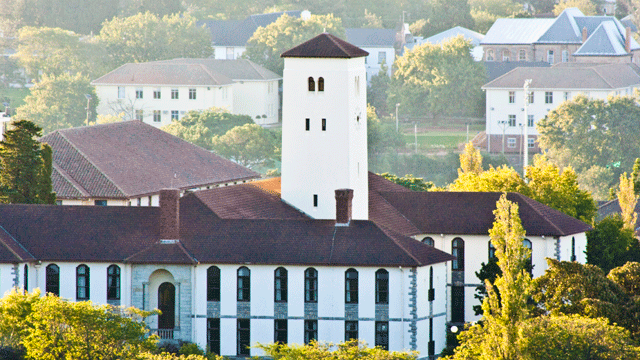 Date Released : 10/08/2016
The scheduled dialogue to engage students and partners to initiate solutions to address Sexual Gender Based Violence in Institutions of Higher Education at Rhodes University was adjourned due to some student's demands and protest.
Student fees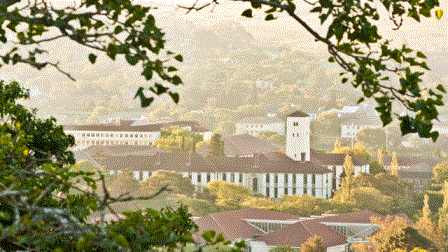 Date Released : 05/07/2016
Universities in South Africa are funded by i) a subsidy received from government ii) tuition fees charged to students and iii) any income they receive from donors or as a result of providing a service, usually in the form of research.
Lex Mpati has his say on Allister Coetzee, transformation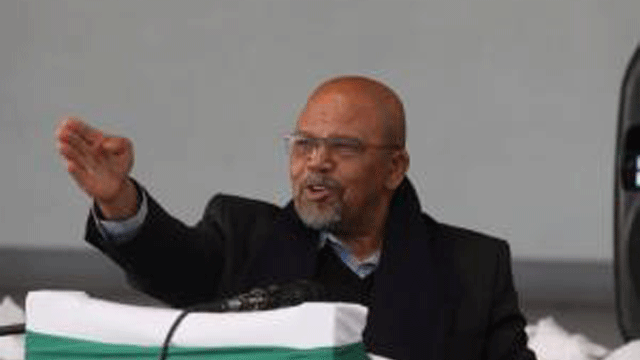 Date Released : 29/06/2016
Rhodes University's Chancellor and the Supreme Court of Appeal of South Africa's President, Lex Mpati, backed Springbok Coach Allister Coetzee on Tuesday, also weighing in on the transformation debate.
Rehabilitate SA to break the cycle of violence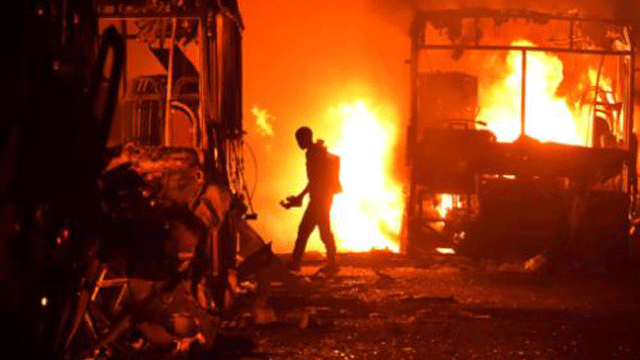 Date Released : 29/06/2016
Johannesburg - Something inside me dies when I see visuals of a community burning down public infrastructure during a service delivery protest.
Council statement on student protests and transformation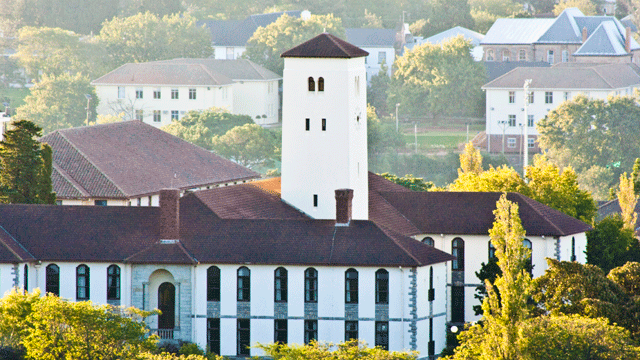 Date Released : 09/06/2016
At its meeting of 5 May 2016, Council was apprised of various developments on campus including the student protests that started on Sunday, 17 April 2016
Death of a student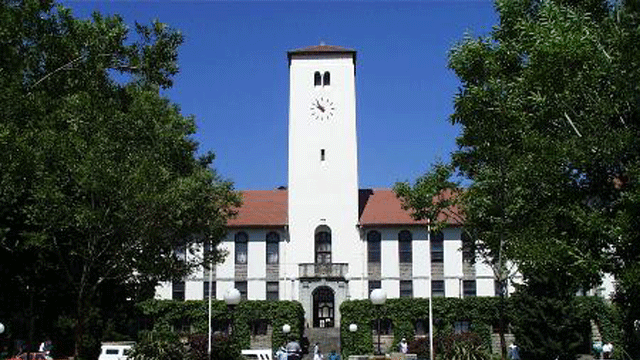 Date Released : 02/06/2016
It is with deep regret that we inform the University Community of the death of one of our students who passed away in a fire that broke out in a digs at around 12:30 this morning.
Mabizela faced by new and rolling challenges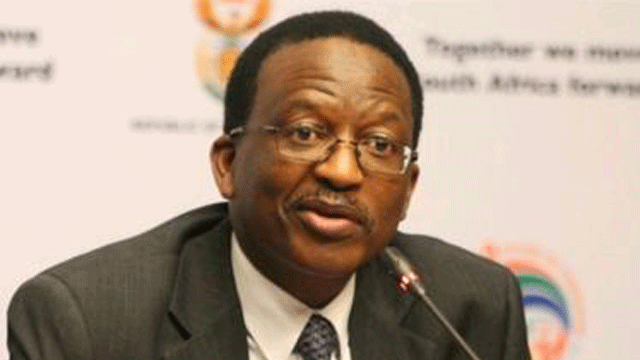 Date Released : 27/05/2016
Rhodes University has experienced a great number of protests since the beginning of last year, the first year that the university has had an African vice-chancellor at the helm.
Xolani Mhlanga: from Nelspruit to California in the name of Geology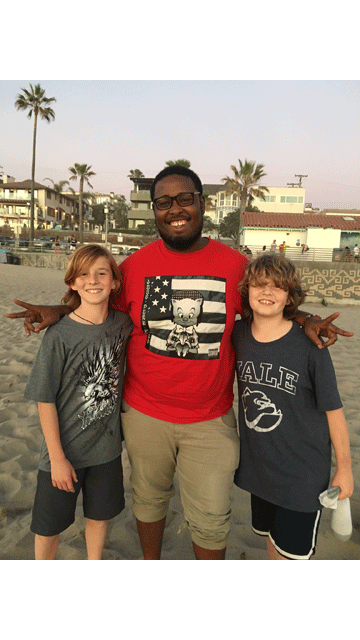 Date Released : 27/05/2016
Professor Tsikos has received the University's Internationalisation Committee award (2015), yesterday evening, 26 May 2016, for his work in the promotion of international exchange and allied collaborative research
EXTRA-ORDINARY STUDENT BODY MEETING NOTICE ISSUED BY THE RHODES UNIVERSITY INDEPENDENT ELECTORAL BOARD (IEB)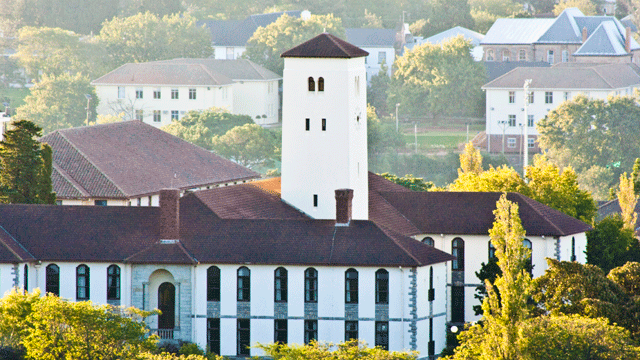 Date Released : 19/05/2016
The Speaker of Student Parliament informed the IEB late on Friday 13 May 2016 that he had received a request for an extra-ordinary Student Body Meeting
VC's Circular - Arson attempt on campus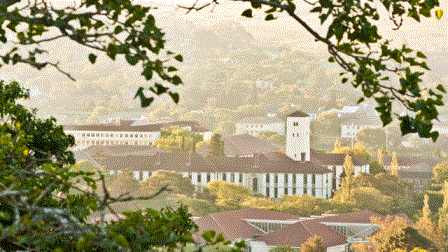 Date Released : 12/05/2016
At approximately 6:45 this morning, two fires were started on the floor at the south entrance to the council chamber in the main administration building, using an inflammable substance.
Academic Programme supended 20 April 2016
Date Released : 20/04/2016
At approximately 17:00 yesterday, 19 April 2016, police came to the protest site at the intersection of Prince Alfred and Somerset Streets, where protesting students had gathered in large numbers.
Chapter 2.12: the campaign against rape culture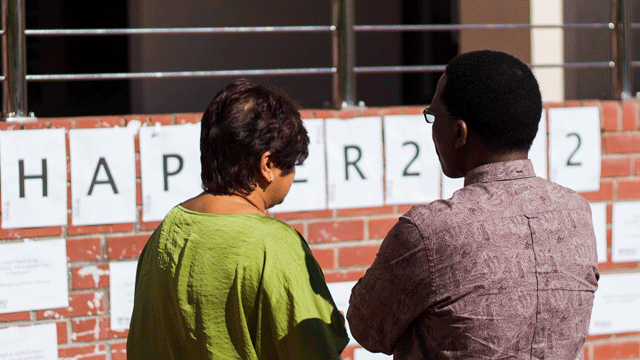 Date Released : 13/04/2016
On 11th April 2016 an awareness campaign consisting of posters relating to rape culture was launched.
Rhodes University senior management to engage students on transformation
Date Released : 19/03/2015
Rhodes University senior management will engage the Rhodes University students in a discussion
Xenophobic violence is deplorable: Rhodes University condemns the recent attacks on Internationals
Date Released : 17/04/2015
The recent news of an upsurge in xenophobic violence in South Africa is deplorable and unjustifiable. As in the past, Rhodes University continues to reject Xenophobia of any kind.
Rhodes honours eminent Southern Africans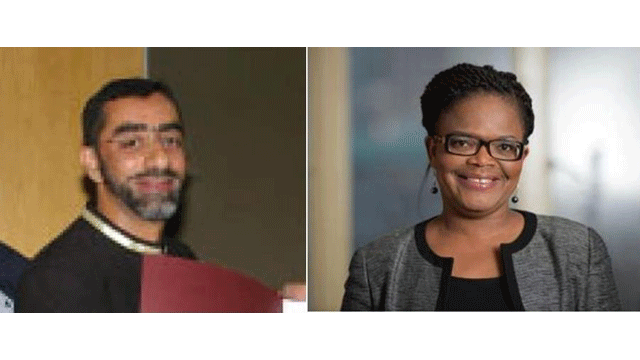 Date Released : 29/03/2016
Founder of Africa's biggest relief organisation Dr Imtiaz Sooliman, will be among those feted in Grahamstown during Rhodes University's graduation ceremonies this week.
Cape poet urges universities to teach his work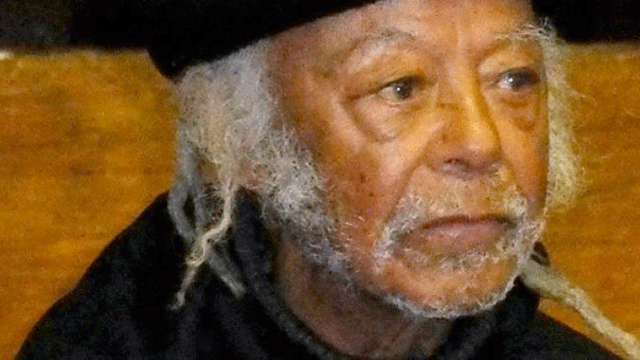 Date Released : 30/03/2016
As one of the country's top universities bestows an honour on Cape Town poet James Matthews, he has criticised several institutions for failing to include his anti-apartheid writing in their curriculum.
A Cat Who Got Lucky With Words
Date Released : 31/03/2016
On 31 March 2016, Rhodes University is conferring an Honorary Doctorate on internationally acclaimed South African poet and author, Mr James Matthews.
Environmental Pioneer, Social Justice Leader
Date Released : 31/03/2016
Rhodes University will be conferring an Honorary Doctorate on environmental pioneer and social justice leader, Ms Jeunesse Park, at the 17:00 graduation ceremony on the 31st March 2016.
Rhodes graduation 2016
Date Released : 31/03/2016
Rhodes University will see 2250 students graduate in 2016 over six ceremonies which will take place from 31 March to 2 April.
The Gift of our Common Humanity
Date Released : 01/04/2016
On Friday the 1st April Rhodes University is conferring an Honorary Doctorate on Dr Imtiaz Sooliman, founder and leader of Gift of the Givers.
Beatrice the Brave
Date Released : 01/04/2016
On Friday 1 April 2016 Rhodes University will confer an Honorary Doctorate on human rights and media freedom lawyer, Dr Beatrice Mtetwa.
How Society Works and How To Change It
Date Released : 02/04/2016
On Saturday 2 April 2016 Rhodes University will confer an Honorary Doctorate on Professor Edward Webster.
Unzip your knowledge back for its third run!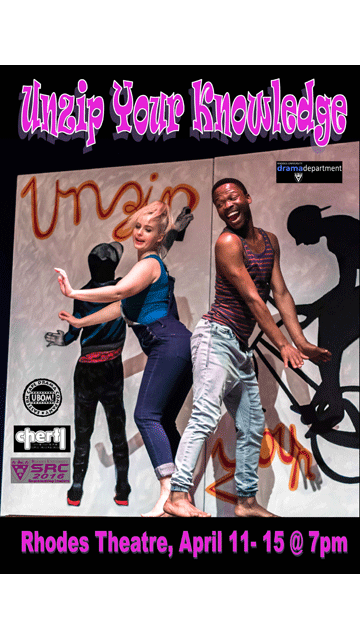 Date Released : 06/04/2016
Unzip Your Knowledge, commissioned by the Rhodes University Centre for Higher Education Research, Teaching and Learning (CHERTL) in collaboration with Ubom! Eastern Cape Company is back for its third run in April 2016!
The Ncedana Student Peer Mentoring Programme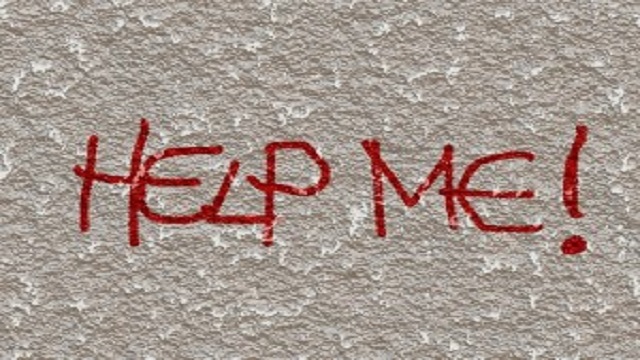 Date Released : 06/04/2016
"Are you a first year who has had difficulty with your first term at university and the pressures that came with it?
Depression Therapy Group
Date Released : 01/03/2016
The Counselling Centre is running a long-term Depression Therapy Group starting in the Second Term and we are looking for student participants.
Awareness Campaign on Substance Abuse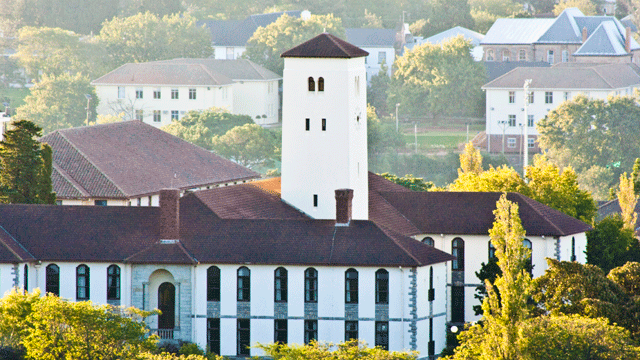 Date Released : 24/02/2016
Tomorrow the 25th of February 2016 from 12h00 to 13h00, there will be an activation on the Steve Biko Lawns
RMR and HEAIDS Future Beats Survey
Date Released : 23/02/2016
Rhodes Music Radio in partnership with HEAIDS, an initiative of HESA are running radio programing
VC's Circular - New SRC 2016
First Things First HIV Testing Campaign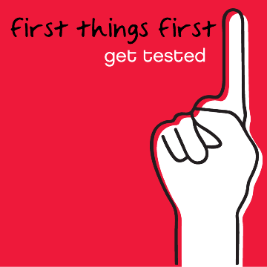 Date Released : 10/02/2016
Rhodes University Health Care Centre, HIV Office and SHARC in partnership with the Department of Health (DoH)
Rhodes professor wins AU award for research
Date Released : 02/02/2016
An internationally renowned scientist from Rhodes University has won a prestigious African Union (AU) award for her cutting-edge research in nanotechnology.
ABANTU STAND!
Date Released : 03/02/2016
The Drama Department and Ubom! have, with funding and support from CHERTL and the Student Affairs Division.See more
Seven Mandela Rhodes Scholars for Rhodes University
Date Released : 14/12/2015
Seven Rhodes University graduates have been awarded Mandela Rhodes Scholarships for 2016.
Info regarding 2016 supplementary exams
Date Released : 27/11/2015
Clarification with regard to supplementary examinations that will take place in 2016.
Joint statement
Date Released : 23/10/2015
Rhodes University's academic programme will resume with immediate effect after an amicable agreement has been reached.
Academic Programme Suspended
Date Released : 22/10/2015
After assessing the situation on campus, University activities have been suspended for the rest of this week.
Contacts for concerned stakeholders
Date Released : 20/10/2015
If you are experiencing any concerns you are welcome to email the Director of Student Affairs, Dr Colleen Vassiliou at c.vassiliou@ru.ac.za or contact 082 373 5501.
University Closure Update
Date Released : 20/10/2015
The University has suspended the academic programme for Tuesday 20 October 2015 and we ask all students and staff to please honour the closure.
Students 'Chow Down' on festival food
Lilian Ngoyi Alumnus Awarded Prestigious Oxford Scholarship
Date Released : 27/05/2015
Nhlakanipho Mkhize, better known to his friends as "Colin" is a proud Lilian Ngoyi Alumnus who has recently been awarded the prestigious Rhodes Scholarship to attend Oxford University in the UK from September 2015.
Soccer legends display premiership trophy at Rhodes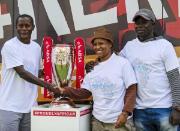 Date Released : 18/05/2015
Former soccer stars Helman Mkhalele and Kaitano Tembo visited Rhodes University on Thursday to speak out against xenophobia and give supporters the chance to have their pictures taken with the Absa Premiership trophy outside the library.
Learning outside of the lecture theatre
Date Released : 06/05/2015
My first encounter with anything associated with the notorious #RhodesMustFall campaign was when I was assigned as a photographer to cover a student body meeting.
March rejecting xenophobia and all other forms of intolerances and chauvinistic behaviours.
Date Released : 22/04/2015
Over the past fortnight our country has witnessed terrible violence perpetrated against fellow human beings from other parts of the continent and world.
Rhodes University honours Masekela and Madonsela
Date Released : 08/04/2015
The university said Masekela was "without doubt one of South Africa's most successful artists and his influence on world music
Thuli Madonsela to receive another award
Date Released : 07/04/2015
After being named one of Time magazine's 100 Most Influential People in the World in 2014, Public Protector Thuli Madonsela is to receive another award
Dr Sizwe Mabizela appointed VC of Rhodes University
First Years 2015 - Join the Ncedana Peer Mentoring Programme
Date Released : 20/01/2015
The Rhodes Ncedana Mentoring Programme aims to offer you ways of figuring out the answers to these and other questions - with the guidance and support of your own senior student mentor.
RU Disability Committee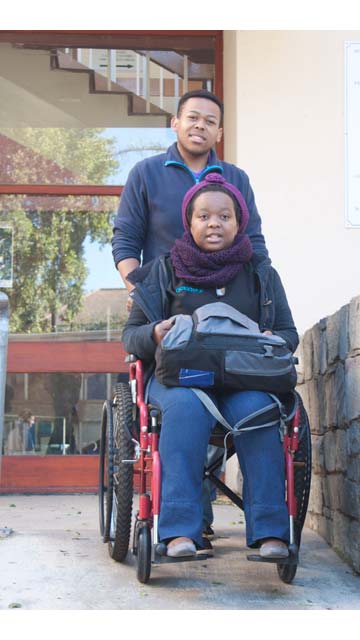 Date Released : 09/12/2014
The newly formed RU Disability Committee is chaired by Ms Noluxolo Nhlapo, Director of Equity and Institutional Culture.
R100 million to be spent on stabilising water woes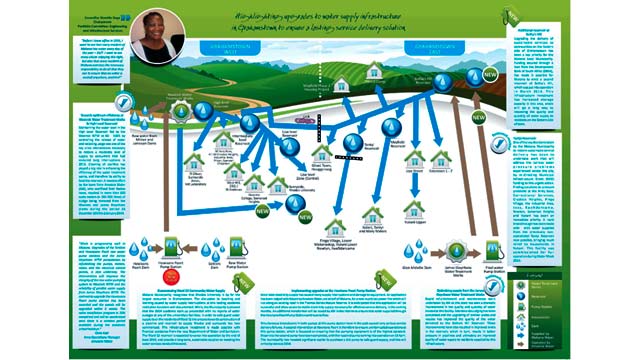 Date Released : 09/12/2014
The installation of an additional waterline and reservoir to cater for the water needs of upper campus could mark the end of the water woes that have plagued the upper campus of Rhodes University in recent months.
Overcoming the odds at Grahamstown school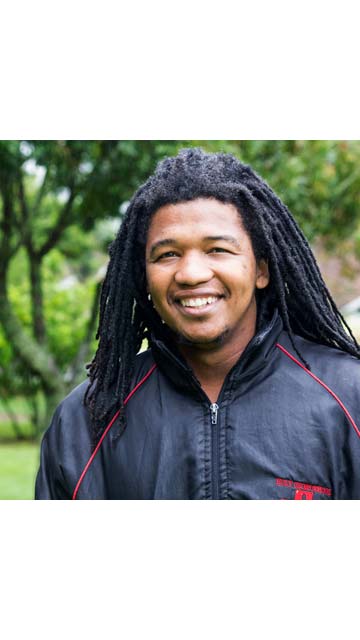 Date Released : 24/11/2014
Most pupils at Grahamstown's GADRA school come from disadvantaged backgrounds. So how has the school become the second-biggest feeder to Rhodes?
Rhodes archers score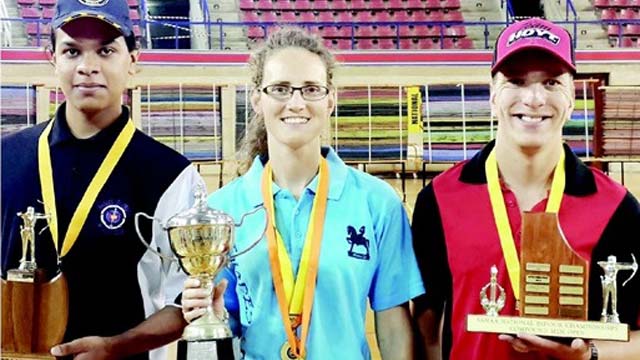 Date Released : 10/11/2014
Three archers from Rhodes University Archery returned from the 9th SA National Indoor Archery Championships at the University of Pretoria with gold medals.
More to Soweto than izikhotane
Sompondo wins coach of the year award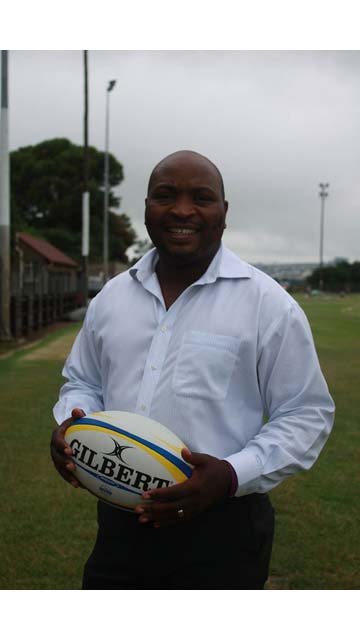 Date Released : 29/10/2014
The former EP Kings U-19, African Bombers and Motherwell RFC coach was the toast of the University sports community when he was presented with the prestigious Nielen Locke Coach of the Year Award at the Annual Sports Awards Dinner in Grahamstown.
Karate champs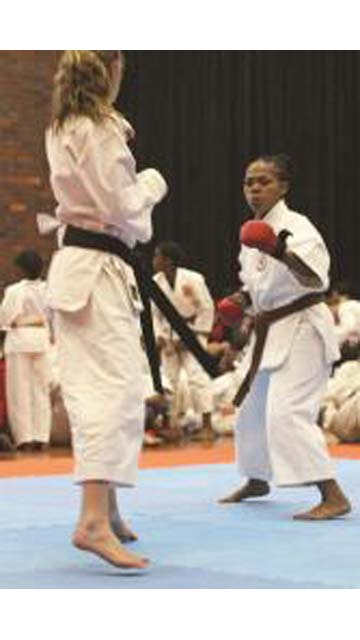 Date Released : 29/10/2014
A record entry of over 180 karateka took part in the weekend's East Cape Shotokan-Ryu Karate and Rhodes University Shotokan Karate Championships.
SRC to discuss Academic Freedom and the Student Experience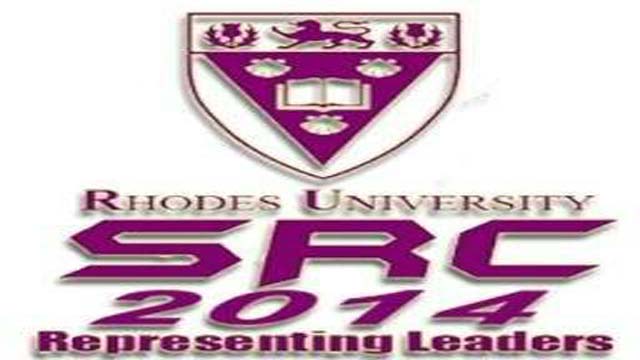 Date Released : 01/10/2014
Rhodes University Academic Freedom Committee will host a discussion on Academic Freedom and The Student Experience at Rhodes University
Changing Rhodes name 'not a priority'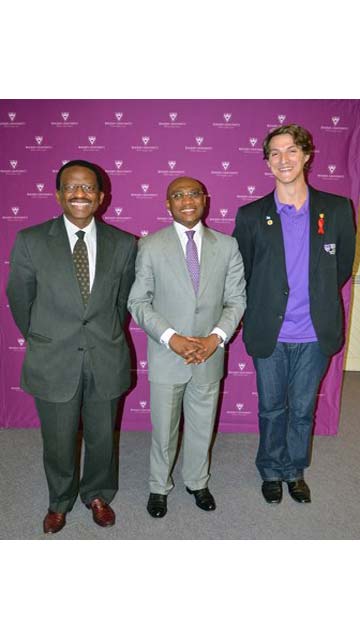 Date Released : 19/09/2014
THE new chairman of the Rhodes University council yesterday urged the institution not to be distracted by calls to change its name.
Rain Falls on Ice Bucket Fun Run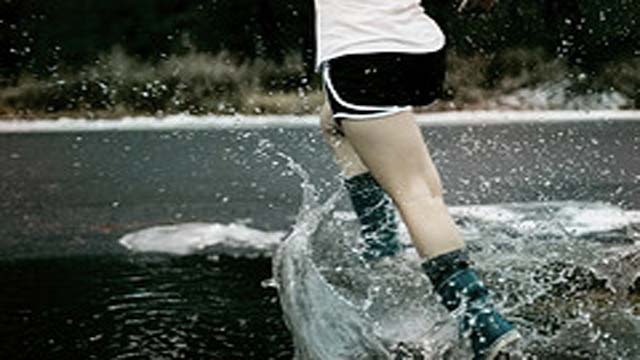 Date Released : 19/09/2014
Rhodes University students and members of the Grahamstown community took part in the Ice Bucket Fun Run – a 5km charity run to raise money.
Sibongile Mafu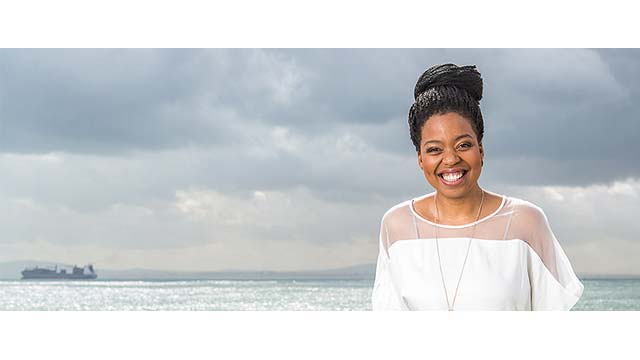 Date Released : 15/09/2014
The talented 25-year-old Sibongile (Sbosh) Mafu has taken over as sports presenter on the KFM Breakfast show.
Release of DRAFT November 2014 examinations timetable
Notice of Road Closure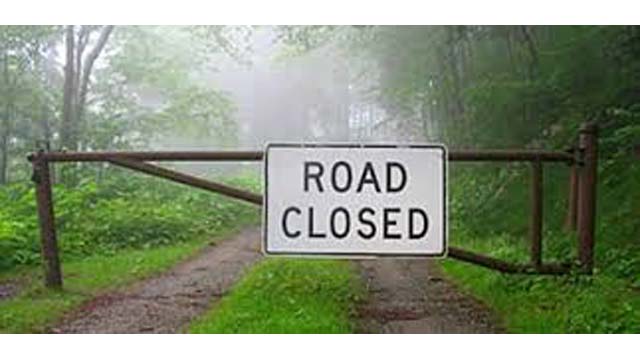 Date Released : 27/08/2014
It is anticipated that, weather permitting, on Monday, 01 September 2014, the rehabilitation of the dirt road to the Tick Research Station would commence.
Latest water outage update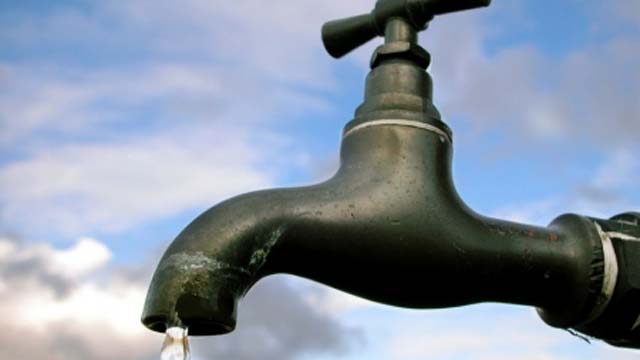 Date Released : 27/08/2014
The burst pipe was sent to East London for welding yesterday morning (26 August) and was returned to Grahamstown in the afternoon for installation.
Current water outages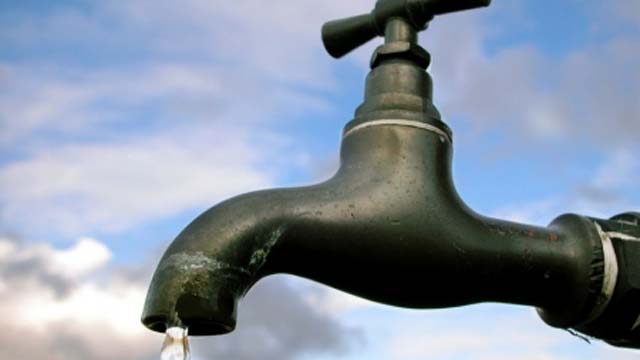 Date Released : 26/08/2014
Consumers across Makana are aware that the Makana Local Municipality, in collaboration with key national and provincial partners, is implementing a comprehensive rehabilitation of its aging and inadequate water supply systems in order to resolve the on-going water outages suffered by residents and business owners.
Tuberculosis on the rise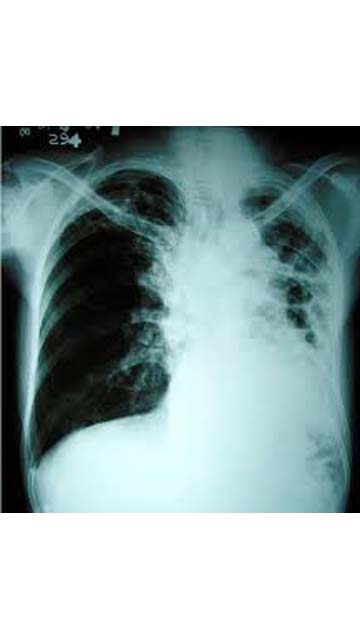 Date Released : 26/08/2014
The Health care centre has had a vast increase of both staff and students with Tuberculosis. It seems that nationally the problem is on the rise.
Rhodes Traditions: The history of overalls
Date Released : 05/08/2014
Rhodes Traditions: The history of overalls 05 August 2014, 08:09 Traditions – some cherished, some silly and unique – are part of every Rhodes student's experience.
1 000 students protest against rape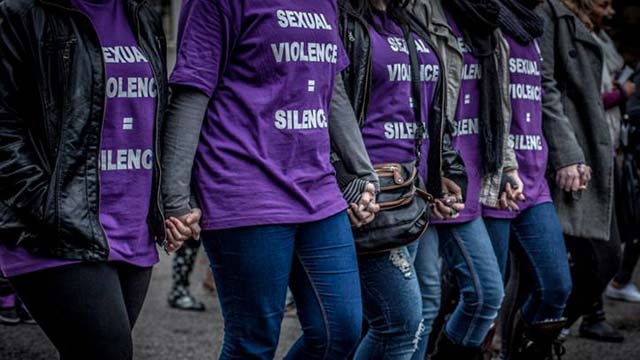 Date Released : 04/08/2014
More than 1 000 Rhodes University students and staff braved the winter chill early yesterday morning to march across campus to protest rampant rape and sexual violence.
Words exchanged on short-story writing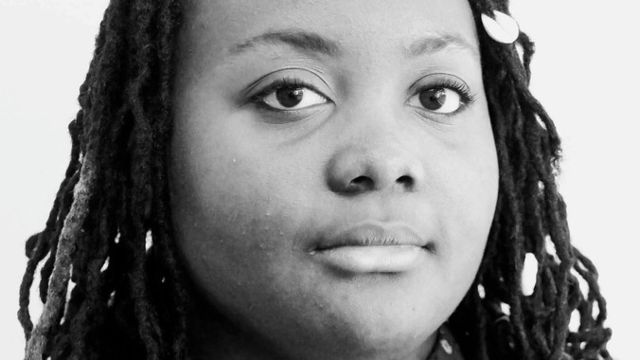 Date Released : 01/08/2014
Prizewinning short-story writer Nick Mulgrew questions fellow success story Efemia Chela about her work and the future of local writing.
Thank you for help in operation
Date Released : 31/07/2014
On Saturday, two of our third year students, Mohammed Mussa and Rizwan Bhayat, drowned in the Settlers Dam in the Thomas Baines Nature Reserve.
Rhodes students' bodies recovered from Settlers Dam
Date Released : 28/07/2014
The bodies of two Rhodes University students who went missing at Settlers Dam near Grahamstown on the morning of Saturday 26 July have been recovered.
When silence screams – Wits condemns sexual violence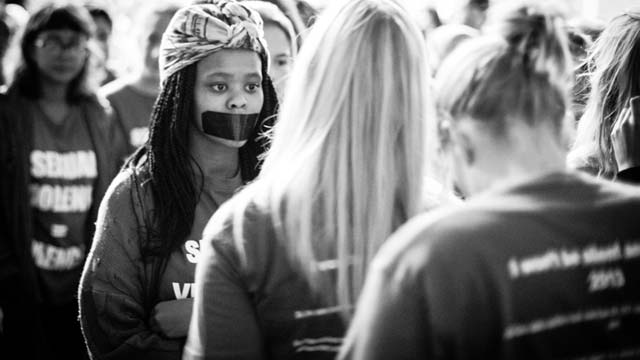 Date Released : 23/07/2014
Wits joins the annual Silence Protest by adding its voice to thousands of volunteers.
Stunning promise of student theatre
Date Released : 09/07/2014
One of the oldest festivals of its kind, the Student Theatre Festival's line-up is at worst a mixed bag of the strange and delightful and at best a stunning promise of a strong future for South African theatre.
Rowing home for charity. Australia to South Africa – 8000km in 80 days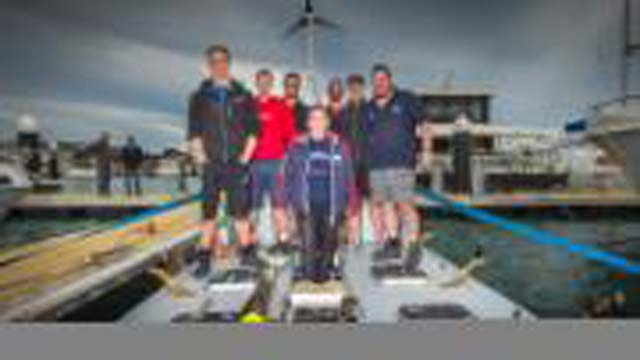 Date Released : 12/06/2014
In early May Capetonian Cameron Bellamy and an International rowing crew flew to Australia to begin their trans Indian Ocean rowing quest.
Post-apartheid SA: ripe for evictions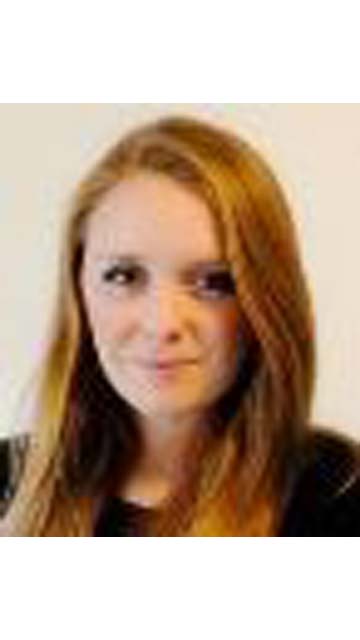 Date Released : 09/06/2014
When the images of forceful evictions (a word that has become the trigger to a familiar loaded gun) in the Nomzamo informal settlement in Strand emerged, shock and outrage trended on social networks.
Up4Debate: Making SA graduates employable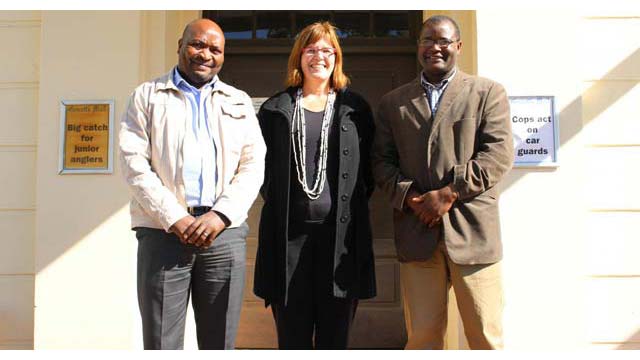 Date Released : 29/05/2014
This week, Up4Debate takes note that students all over South Africa are now reaching the halfway point in their final year of study. Many of these students are beginning to confront the prospect of life beyond graduation. Will they be able to find employment?
Youth development at heart for beauty queen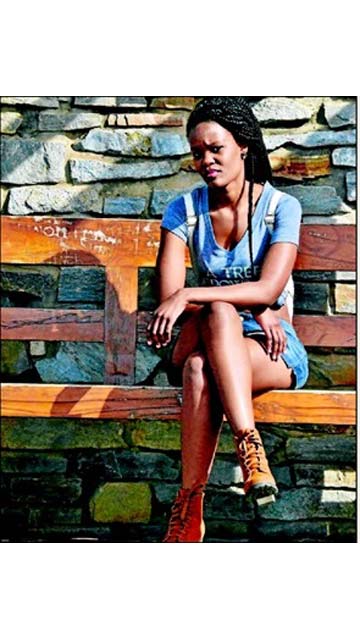 Date Released : 29/05/2014
RHODES University postgraduate student Yanda Bango is a national finalist in the Miss Commonwealth South Africa 2014 pageant.
ROAR meat display for animal rights awareness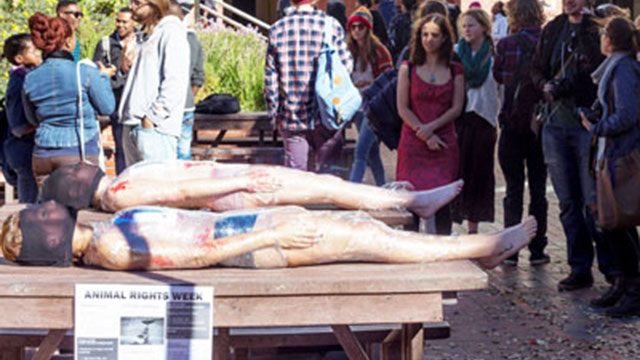 Date Released : 19/05/2014
Volunteers who participated in the Rhodes Organization for Animal Rights (ROAR) Meat Display at Rhodes University's Day Kaif on Monday 12 May were wrapped in cling film with stockings over their heads in a macabre display against animal cruelty.
Update: Death of a Rhodes student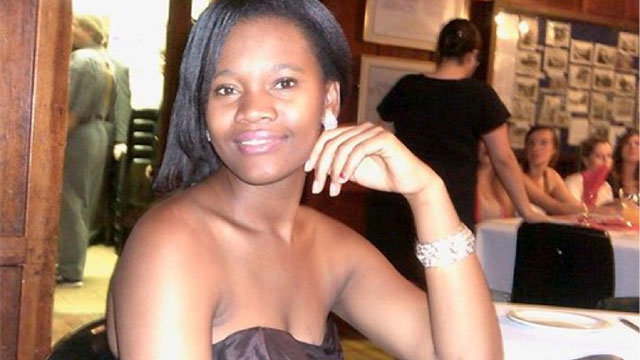 Date Released : 27/04/2014
I wish to communicate certain information that has been established with respect to the tragic deaths of two people in Cullen Bowles Residence yesterday morning.
Rhodes announces new Council Chairperson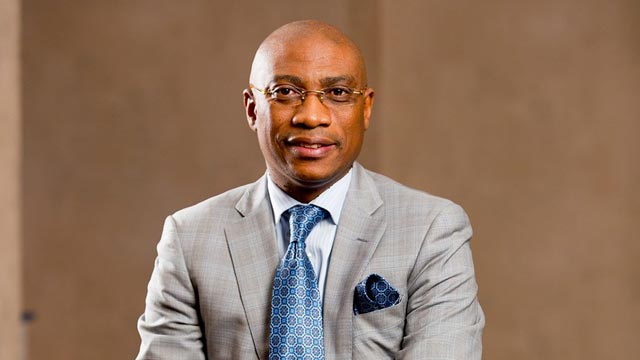 Date Released : 19/03/2014
The Rhodes University Council has elected its new chairperson, Mr Vuyo Kahla, a Rhodes alumnus, who has served the University as a member of both Council and the Board of Governors.
World-class classical trio in PE performance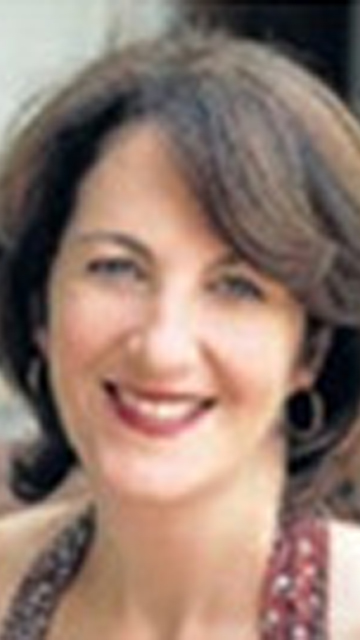 Date Released : 22/04/2014
The Nelson Mandela Metrolpolitan University department of music in collaboration with Rhodes University is hosting a performance by the internationally acclaimed Chameleon Trio tomorrow.
R17.5m Anglo project to improve, accelerate mine rehabilitation
Date Released : 24/04/2014
Diversified miner Anglo American's thermal coal business, Anglo Thermal Coal, has developed and patented a bioconversion technology that it believes could significantly reduce the cost and improve the rate and quality of opencast mine rehabilitation.
Rhodes alumna shortlisted for the 2014 Caine Prize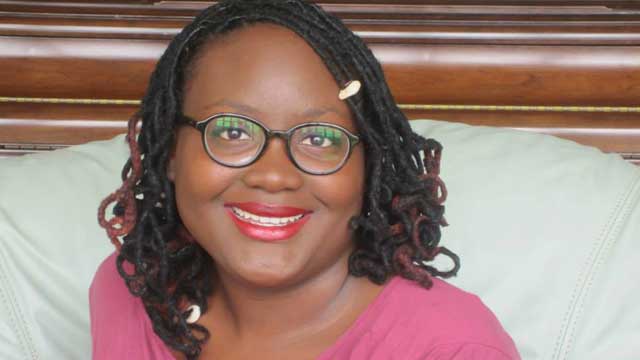 Date Released : 23/04/2014
Rhodes University alumna, Ms Efemia Chela's short story "Chicken" in Feast, Famine and Potluck published in South Africa 2013
A two-way relationship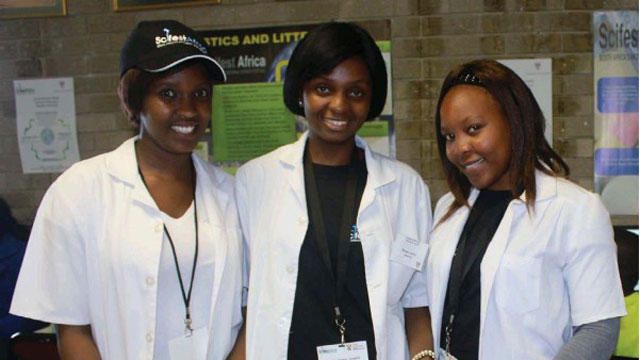 Date Released : 25/04/2014
Managing water better, safely disposing of old medicine, and littering less were the focus of an environmental health awareness project
Marginalisation of rural people's struggles
Date Released : 18/03/2014
While much has been written about popular resistance of the marginalised people of South Africa, as well as its violent repression by the state in urban areas, very little attention has been paid to resistance by the rural poor.