Mabizela calls on youth to lead at Rhodes Investec Top 100
Date Released: Fri, 17 October 2014 08:24 +0200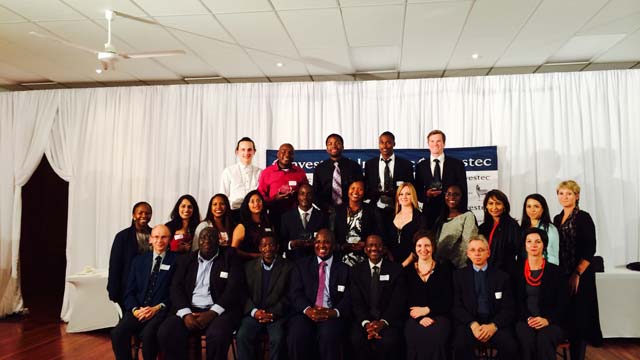 Incoming Vice-Chancellor of Rhodes University Dr Sizwe Mabizela commanded the award recipients at the Rhodes Investec Top 100 ceremony to change the demoralised and morally corrupt South African society for the next generation in his key note address at the event.
"We have lost our moral compass. We have elevated people of questionable moral character to positions of authority," Mabizela said, addressing the guests and award recipients. Mabizela opined that South African society is corrupt and lamented the fact that material wealth is valued over interpersonal relationships and honesty, using the financial inequalities in South Africa to illustrate his point. "Our society holds that dubious distinction of being the most unequal in the world," he said.
Mabizela called on the awards recipients to make a change to better South Africa through exemplary leadership. "Our country is yearning for values-based, compassionate, courageous, accountable leadership," he said, before asserting that the capacity to affect change lies within us all.