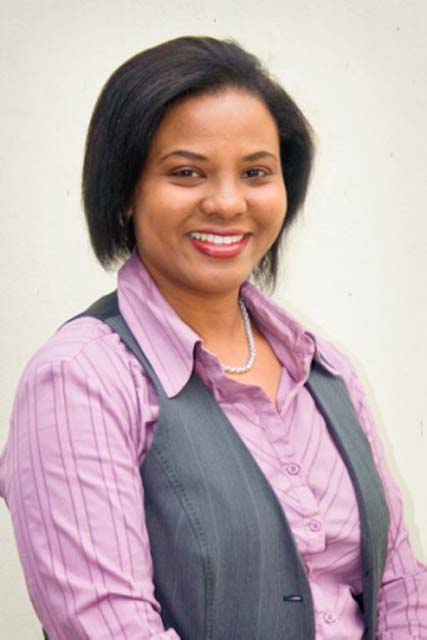 The Student Academic Freedom discussion aimed to address issues that students are currently being faced with such as low confidence, financial aid and the racial diversity of Rhodes University's campus.
Professor Rose Boswell, Head of the Anthropology Department and Chairperson of the Committee of Academic Freedom 2014, raised the discussion of what academic freedom entails. "Our students are perhaps not able to realise their full potential, they're not able to reach for the kind of social justice which is due to them as South African citizens, but also as citizens of Rhodes University," said Boswell.
Ben Rule, Law student and tutor, Silla Dulaze, Victor Mafuku, 2014 Vice President of the Student Representative Council (SRC) and Khanyisa Nomoyi spoke at the discussion. The speakers were introduced by SRC President Brad Bense.
Rule discussed the issue of academic and intellectual confidence. "Confidence has a very big impact on the attitude that people take with them into a discipline, because if you feel like you don't understand it's very difficult for you to try and study because you're always on the back foot with the discipline," commented Rule.
Dulaze addressed the issue of financial aid and the challenges he faced trying to obtain it when he first arrived at Rhodes University. He was confronted with challenges while applying for financial aid because he uses his father's surname while living with his mother.
Mafuku explained how he struggled in his first year of studying as he had difficulty typing. He discussed various disadvantages that students face and suggested that the university introduce of a computer literacy class in Orientation Week.
Nomoyi discussed the issues of race and class in Rhodes University. Nomoyi said, "It's a matter of the element of consciousness and realising that certain things are just not okay to say." She also discussed her experiences with the National Student Financial Aid Scheme (NSFAS). NSFAS has been the target of student anger across South African tertiary institutions all year due to unpaid tuitions for students requiring financial aid
ARTICLE BY: LAUREN BUCKLE
ARTICLE SOURCE : Oppidan Press
Source: OPPIDAN PRESS
Please help us to raise funds so that we can give all our students a chance to access online teaching and learning. Covid-19 has disrupted our students' education. Don't let the digital divide put their future at risk. Visit www.ru.ac.za/rucoronavirusgateway to donate