Edward Horn
BCom (Stell), BCompt(Hons) (UNISA), CA (SA)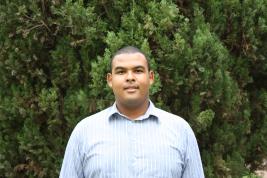 Office Number: 10
Email: e.horn@ru.ac.za
Subject Discipline: Taxation
Lectures: Taxation 3 and 4 and Principles of Professional Accountancy
Professional Membership:
South African Insititute of Chartered Accountants (SAICA) - CA (SA)
South African Insititute of Tax Professionals (SAIT) - Tax Academic
Research Interests: Taxation
Publications:
Stack, E.M., Grenville, D.P., Poole, R., Harnett, H.N. and Horn, E.B. 2015. Commissioner of Inland Revenue v Lever Brothers and Unilever Ltd: A Practical Problem of Source, Southern African Business Review, Vol 19 (Special Edition), 161-182.
Last Modified: Wed, 14 Feb 2018 11:13:17 SAST