In Makhanda we ALL want clean, reliable, fair water.
Professor Palmer and her team are inviting people to experience engaged research with them. This is research for people, with people. The Vice Chancellor's Community Engagement Award Workshop will take place at Makhanda City Hall on Thursday, 30 May 2019 from 17h00 to 19h30, where the IWR team will facilitate a process of Makhanda residents collaborating to collectively focus on our water crisis.
Nine Tenths of education is encouragement
Nine Tenths pairs Rhodes University students with matric learners in three Makhanda schools for the year.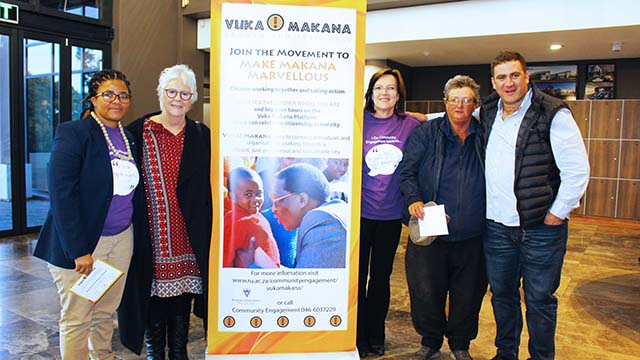 Vuka! Makana brings community together
On Thursday, 9 May 2019, a day after the national elections in South Africa, a Rhodes University initiative with other social partners rebranded itself under the new name of Vuka! Makana, formerly known as Trading Live.
RUCE to host two flagship events during Community Engagement week.
The annual Rhodes University Community Engagement week will run from Monday 6 May to Friday 10 May.
Publications & Handbooks
Engagement In Action Podcast Series