Brief Reflection: A Feminist in our midst
I took the opportunity to present a paper based on my research (Feticide, the woman and the doctor) and represent the CSSR (and Rhodes University) at the Free State Provincial Health Research Day this week. It made sense, as I make use of the public health services provided in the Free State and work to assist with the training of medical students in this province as well.
The CSSR raised a flag at the first Pan-African Psychology Congress
The Pan African Psychology Union (PAPU) held its first conference in Durban, South Africa from 18 to 21 September 2017. During the opening ceremony, three speakers welcomed delegates from around the African continent.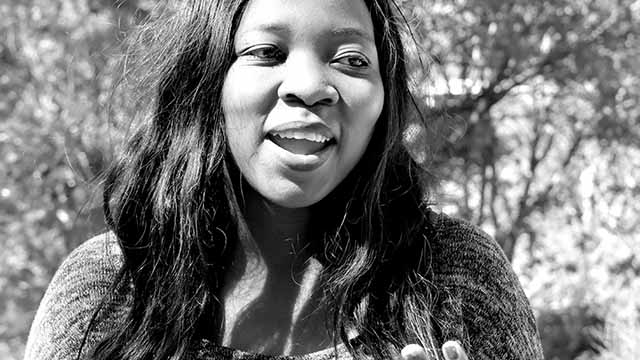 Rhodes Psychology researcher wins continental award
Rhodes University's Psychology researcher won a top award and fifteen received honourable mentions at the Student Presentation Awards during the inauguration of continental 2017 Pan African Psychology Union conference in Durban recently.
The CSSR team retreats to write!
"What is it?" Harry asked shakily. "This? It is called a Pensieve," said Dumbledore. "I sometimes find, and I am sure you know the feeling, that I simply have too many thoughts and memories crammed into my mind…At these times I use the Penseive. One simply siphons the excess thoughts from one's mind, pours them into a basin, and examines them at one's leisure. It becomes easier to spot patterns and links, you understand, when they are in this form.' (Rowling, 2000).
‌Abortion in Context
Feminism & Psychology Special Issue
We are pleased to introduce Part 2 of Feminism & Psychology's Special Issue on Abortion in Context. In this part, we turn attention to experiences and meanings surrounding an abortion, rather than macro-level issues. The articles focus on individuals' accounts of processes involved in an abortion – reaching a decision to terminate a pregnancy, undergoing the procedure, and coming to terms with any social disapproval that may follow. The overarching theme of both Part 1 and Part 2 of the Special Issue is that abortion (and women's reproductive lives more generally) must be seen in context – whether medical, socio-cultural or legal context; or immediate material and interpersonal context.
‌
‌