CSD News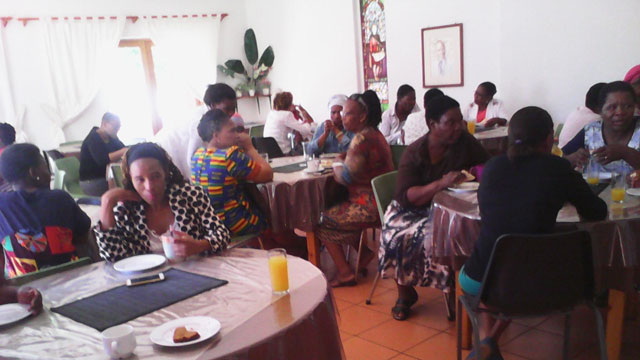 CSD
Northern Cape BEd team attend a district worksop
The third- year students from the Northern Cape attended a district workshop on Saturday, 28 January 2017 at Moffat Mission, Kuruman. Despite the long distances some students had to travel, they were all punctual and there was 100% attendance.
CSD
Thylulwazi Pres-school
On the 25th of January as her lecturer, I visited Asanda Klaas in her learning site which is at Thylulwazi Pre-School.
CSD
CSD at WordFest
The National Arts Festival, now in its 37th year, has proved its sustainability and has grown to be one of the leading arts festivals in southern Africa. Its objectives are to deliver excellence; encourage innovation and development in the arts by providing a platform for both established and emerging South African artists; create opportunities for collaboration with international artists; and build new audiences. Thousands of people have descended on Grahamstown to experience 10 days of Amazing. On the Fringe programme, Wordfest is a festival of language and literature. Some of the Self-Help Groups initiated and coordinated by CSD are exhibiting the wares at Wordfest. The Se