CSD News
CSD
Thembsi's Quarterly ECD Report Back
In this report, I am going to report briefly about the activities and experience that have took place during the term of 14 to 29 June 2017. This will include successes and challenges of the workshops, training and everything that I have been doing during this period.
CSD
BEd News
The BEd Co-ordinator, Ms Jenny Hodgskiss, and the School Support Facilitator (SSF), Mrs Johanna Muroa, undertook a fieldtrip to the Northern Cape from 29th to 4th June 2017. The purpose of the trip was to observe and assess teaching practice, provide support and guidance in the classroom and present a district workshop to twenty-eight funded teachers who are registered for the third year of a Bachelor of Education (Part-time) Foundation Phase Degree at Rhodes University.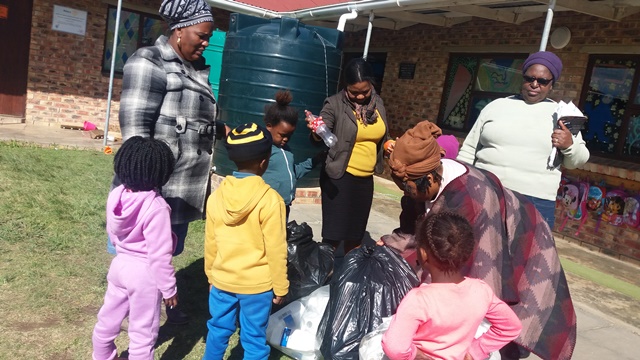 CSD
Eyethu Waste Room
Eyethu is the recycling depot at the Centre for Social Development. We recycle waste such as toilet paper rolls, yoghurt containers etc.