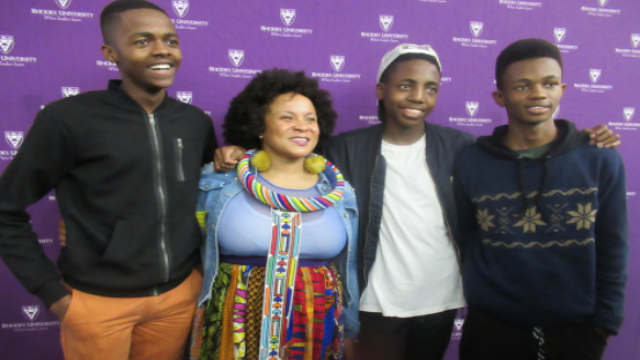 Mashile who was the guest speaker at the launch spoke about the power that the youth currently have and reminded them that companies and brands are catering to them and not the other way around. "Change and decolonisation can be scary and daunting, but that does not mean it shouldn't be done". She further said that education was a great tool as they will need knowledge and degrees to accomplish decolonisation.
Mashile also spoke about the importance of untangling of trauma, getting therapy as this was the real liberation. "Keep solidarity with people who are looking to do the same, at those who are silenced and marginalized". She asked the students to continue caring about issues despite power and money and to hang in there when it comes to fighting for change.
During the event the Rhodes University Debating society demonstrated an exhibit debate with the motion "This house regrets political party's capitalizing on national tragedies as a campaigning mechanism". This was a topic for the audience as they passionately responded to the arguments from the debaters and laughed out loud at the barbs that the debators threw at each other.
Last year the Oppidan team Power of the Word Debate Competition. Oppidan team member Oyisa Katshaza described their experience winning the trophy and the prize, a trip to the World University Debating Championship in Cape Town. Katshaza said the team gained a wealth of information regarding debating strategy and general knowledge through observing the debates at the World University Debating Championship.
Please help us to raise funds so that we can give all our students a chance to access online teaching and learning. Covid-19 has disrupted our students' education. Don't let the digital divide put their future at risk. Visit www.ru.ac.za/rucoronavirusgateway to donate