National Geography Olympiad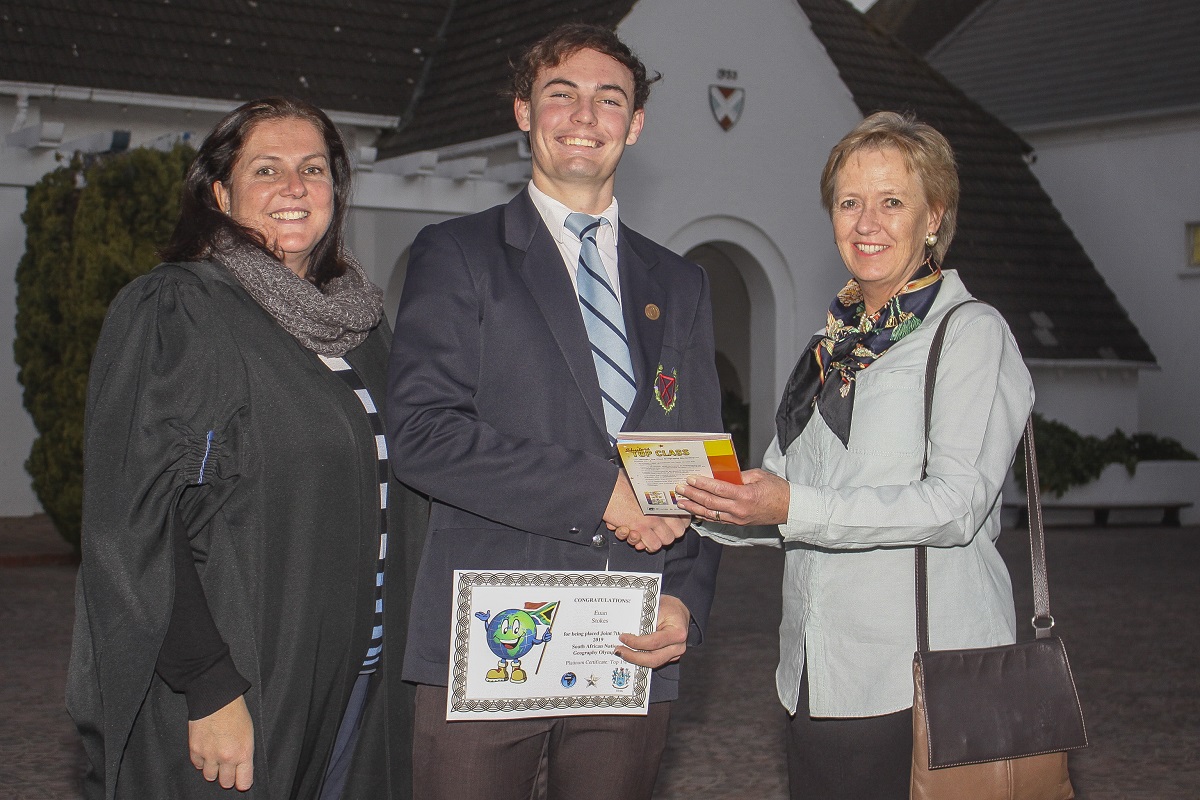 Date Released : 29/08/2019
The third National Geography Olympiad took place during Term 2, with over 1 300 learners participating from 72 schools across South Africa. Professor Di Wilmot, representing the South African Geography Olympiad committee, presented the Olympiad certificates to two St Andrew's boys who won awards.
Makhanda Youth share stories of their City for Documentary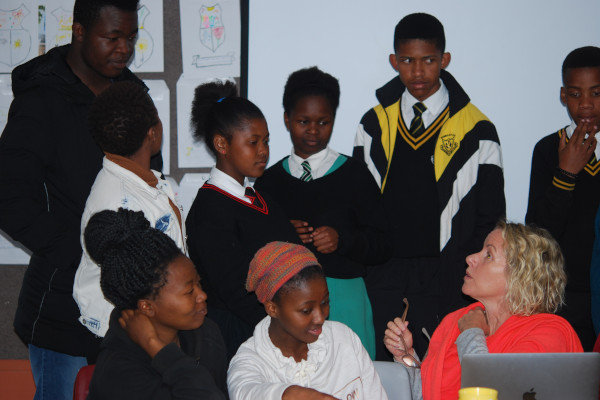 Date Released : 16/08/2019
Pupils from Seventh Day Adventist School, Ntsika High School and a group of out-of-school youth were hosted by Rhodes University's Environmental Learning Research Centre (ELRC) in a workshop with international film director, Amanda Blue.
CHERTL Conversation Zooms In On Lecture Attendance at Rhodes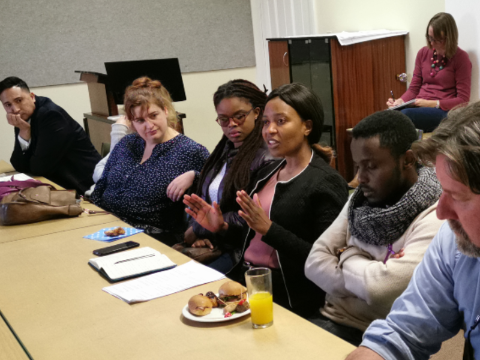 Date Released : 29/07/2019
Following campus-wide concerns over poor lecture attendance in various academic disciplines, CHERTL initiated a 'conversation' on Tuesday 6 August using the question 'Why DO students attend lectures?'
Book: Early Childhood Care and Education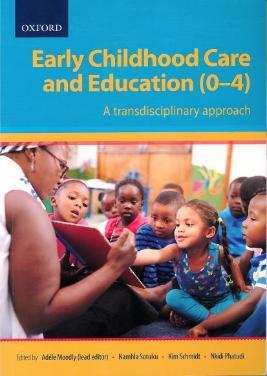 Date Released : 17/07/2019
Early Childhood Care and Education (0-4) Transdisciplinary approach Edited by Adéle Moodly (lead editor), Namhla Sotuku, Kim Schmidt and Nkidi Phatudi
Rhodes University Education Faculty hosts a 'Doc Week'
Date Released : 29/07/2019
The Rhodes Faculty of Education has this week (22 -26 July) hosted its second 'Doctoral Week' for 2019 at the Environmental Learning Research Centre (ELRC). Read more...
Experts trouble curriculum change in panel discussion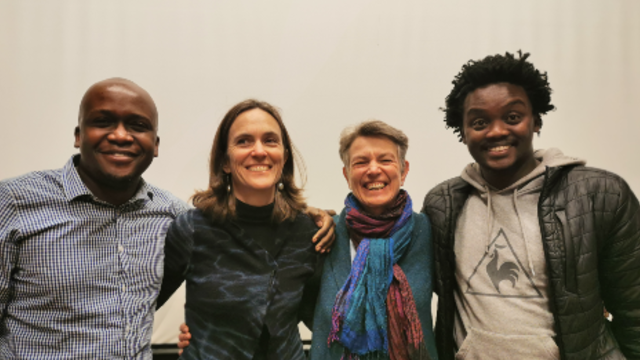 Date Released : 29/07/2019
As part of the Education Faculty's Doc Week, on Wednesday evening, CHERTL hosted a campus-wide panel discussion on "Troubling Curriculum Change". Read more...
Engaged in Tutor Development
Date Released : 21/06/2019
CHERTL's 2019 tutor development course, Engage, has doubled the number of places on offer for RU tutors. Funded by the Department of Higher Education and Training South Africa, the course currently has 30 registered students spanning the faculties of Humanities, Commerce and Science.
Book: Lessons from the Kalahari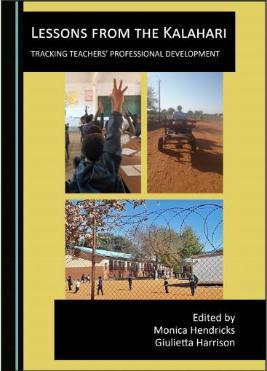 Date Released : 17/07/2019
Lessons from the Kalahari Tracking Tracking Teachers' Professional Development Edited by Monica Hendricks and Giulietta Harrison
Partnership for Strengthening Citizen-based Water Quality Management in SA
Date Released : 11/06/2019
It is often times said that water is life. One old Xhosa woman once said ukuba asiwaxabisanga amanzi sichitha ubomi bethu. Indeed, if we mess with water we mess with our own lives.
Mixed Media Exhibition at the ELRC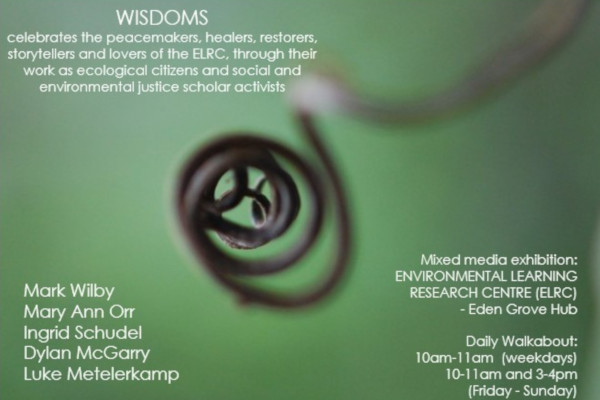 Date Released : 01/07/2019
WISDOMS celebrates the peacemakers, healers, restorers, storytellers and lovers of the ELRC, through their work as ecological citizens and social and environmental justice scholar activists
Makana welcomes technology-based community building initiative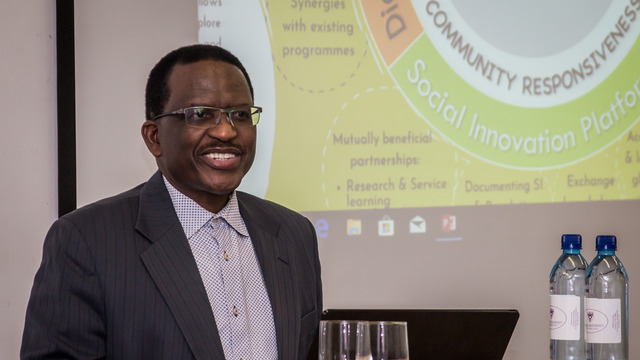 Date Released : 28/06/2019
Social change begins with you - the people of Makana with rich histories, complex struggles and formidable resilience. Tapping into this deep well of stories and lived experiences is the core purpose of Rhodes University's new Social Innovation Hub - a multi-faceted digital storytelling lab launched by the Rhodes University Community Engagement Division on the chilly evening of 25 June.
The Re-Imagining Festival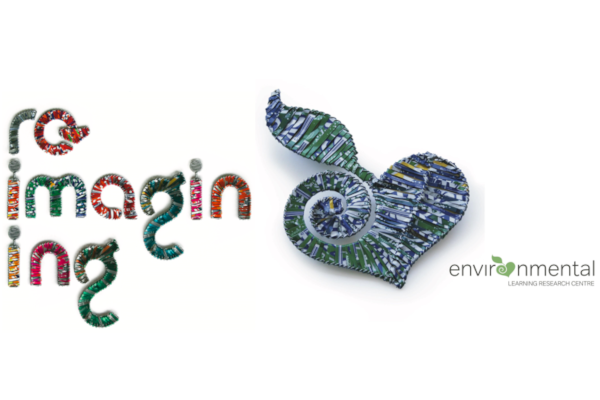 Date Released : 20/06/2019
The Environmental Learning Research Centre (ELRC) is excited to announce a bold new platform within the National Arts Festival programme entitled: Re-imagining Creative Practice in Sustainability.
Consultation with SETA M&E roleplayers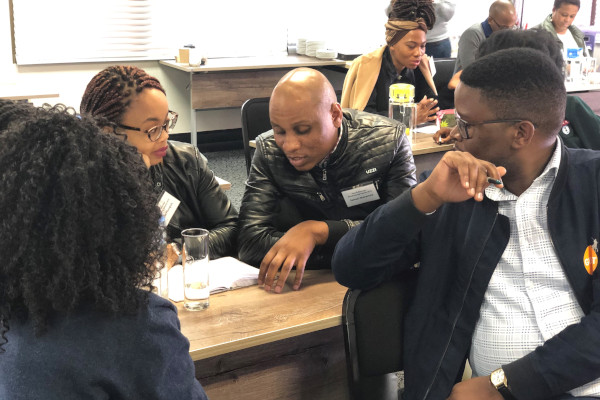 Date Released : 18/06/2019
Some 50 skills and evaluation specialists gathered at the ServicesSETA in Parktown on 12 June 2019 to discuss proposals to streamline the SETAs' monitoring and reporting system, and strengthen SETA evaluations and their use.
The Prodigal Son is caught in a net...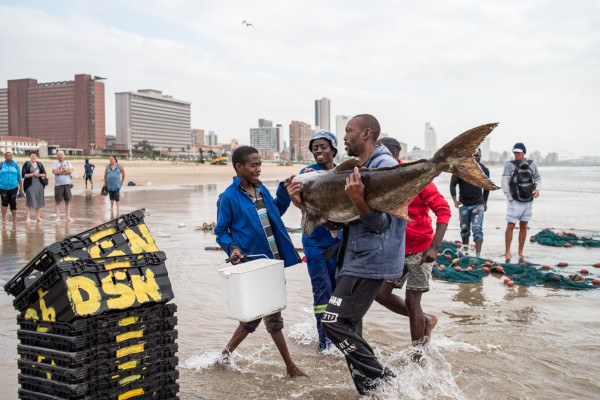 Date Released : 27/05/2019
"Are those screens… are they battery operated?" these are the most frequently asked question by children visiting the uShaka Marine World Aquarium when seeing the large marine tanks (and the marine life inside them) for the first time.
2019 Masters Course is Underway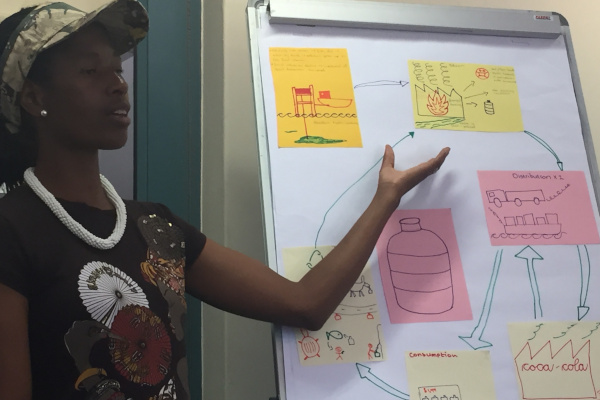 Date Released : 28/02/2019
New M.Ed. students from around South Africa and Namibia arrived at the ELRC this week to start a course in environment and sustainability education. Staff and post-docs joined the students for a workshop on the commodity chain of the plastic bottle.
Professor Emeritus Jay O'Keeffe 1950 - 2018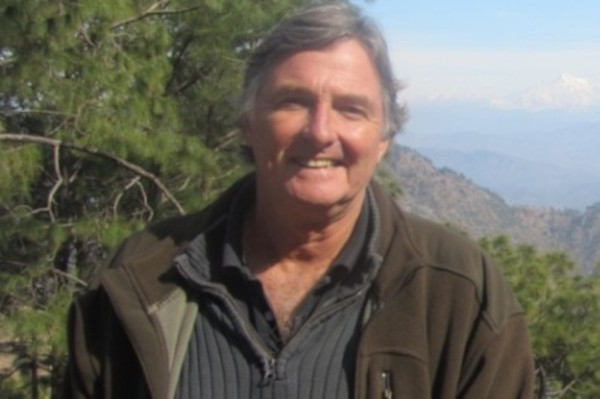 Date Released : 22/02/2019
Jay O'Keeffe was a passionate river ecologist, bringing people together towards holistic approaches to sustaining rivers around the world.
Rest In Peace, dear Kuda 2/3/1983 – 1/2/2019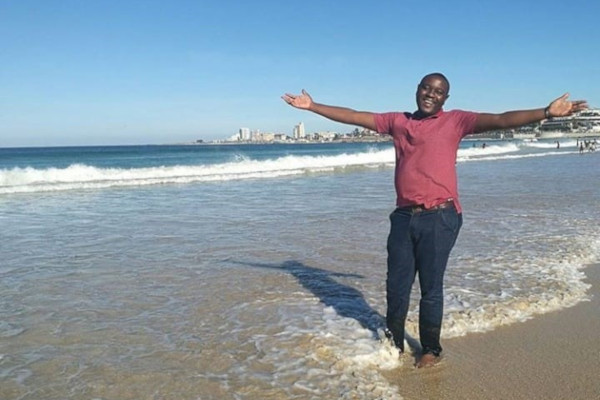 Date Released : 05/02/2019
It is with a deep sense of grief and pain that the Environmental Learning Research Centre at Rhodes University announce the recent passing of Kudakwashe Lovejoy Mudokwani, one of our talented Masters scholars. Kuda passed away tragically on Friday 1 February 2019 in a fatal car accident in Zimbabwe.
Dr Nkomo is Nurturing Reading at the Primary School Level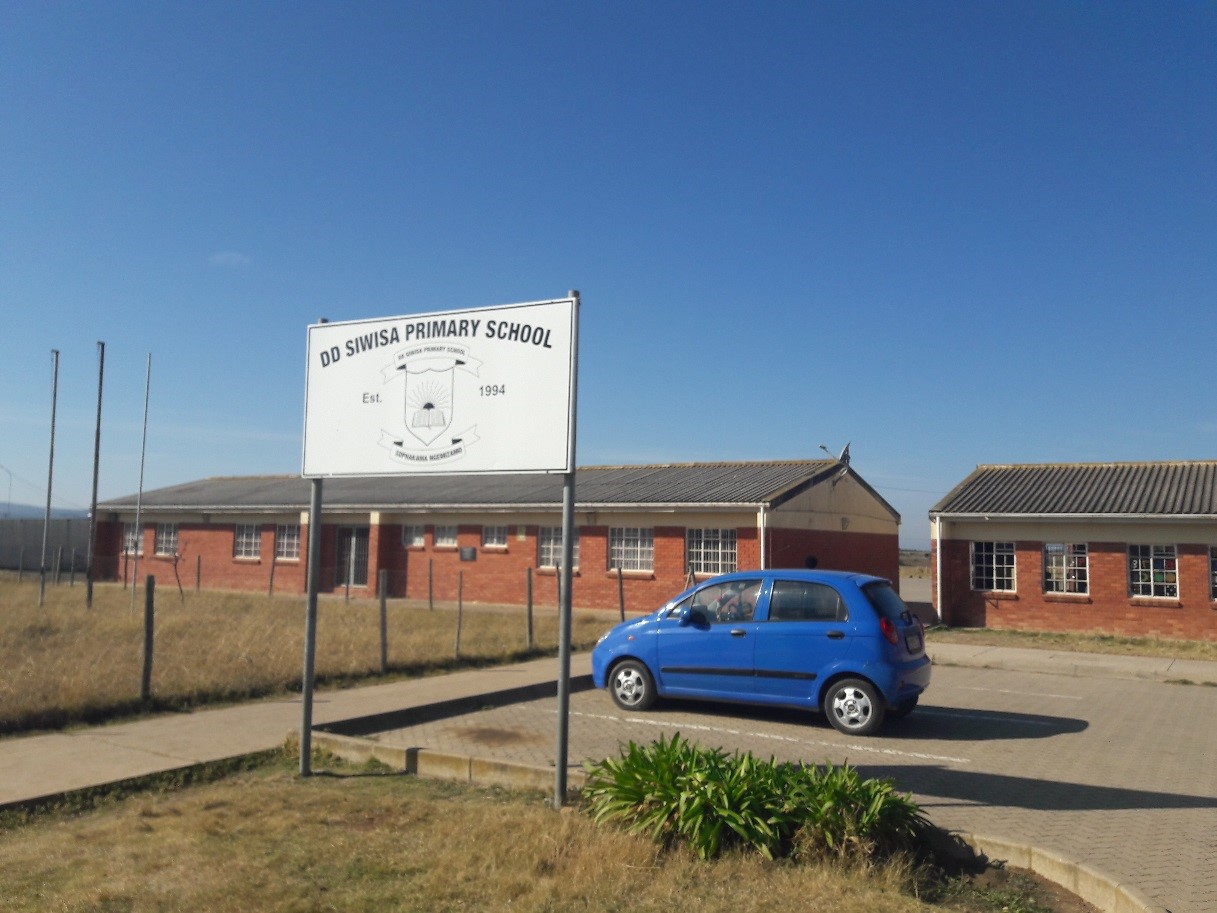 Date Released : 17/08/2018
From 2014 to 2016, Dr Anna Nkomo, a newly appointed member of the academic staff in the Education Department, conducted her PhD research on instilling and nurturing reading for pleasure in the Foundation Phase at D D Siwisa Primary School
Education Faculty participates in 2018 Trading Live for Mandela Week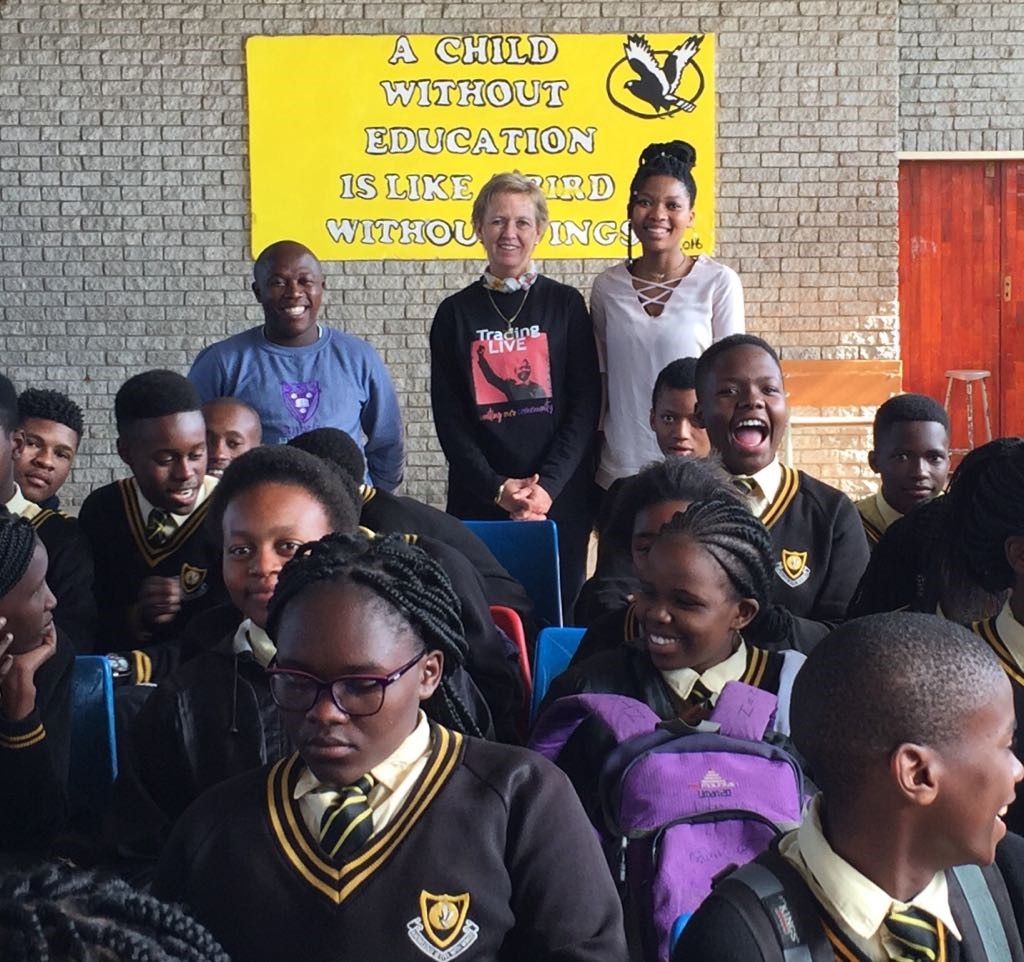 Date Released : 25/07/2018
Trading Live is a uniquely Rhodes Initiative that seeks to honour the legacy of Nelson Mandela and build the community of Grahamstown. This year Trading Live was from 18 July to 24 July 2018.
MEC visit to Rhodes for the signing of the Matthew Goniwe Scholarship contracts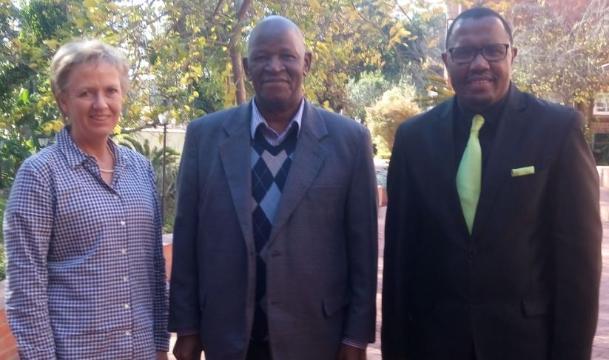 Date Released : 15/06/2018
On 14 June 2018, the Education Department students signed their Matthew Goniwe Scholarship contracts with the Member of the Executive Council (MEC) of the Eastern Cape Department of Education (ECDoE), Mr M Makupula.
T-learning as Seedbed of Transformation
Date Released : 14/05/2018
Qualities and processes of learning and change are seldom given the depth perspective needed in transformations to sustainability research
Seedbeds of Transformation in Africa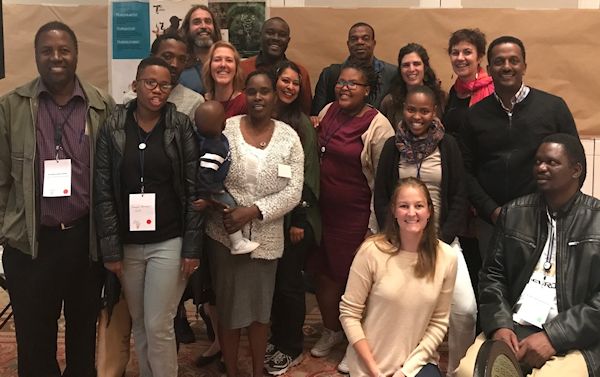 Date Released : 13/05/2018
The Conference aimed to discuss the Sustainable Development Goals (SDGs) in synergy to industry, community interests, the political sectors, and society, framing these discussions in how best to situate these SDGs within the African context.
T-learning Case Study Updates: End of Year 2
Date Released : 05/05/2018
The T-learning research programme being implemented by the ELRC for the International Social Sciences Transformations to Sustainability Research Programme is already in its third year of implementation. This short blog piece shares a brief update from all of the nine country case studies being developed in this research programme.
Transdisciplinary PhD Journeys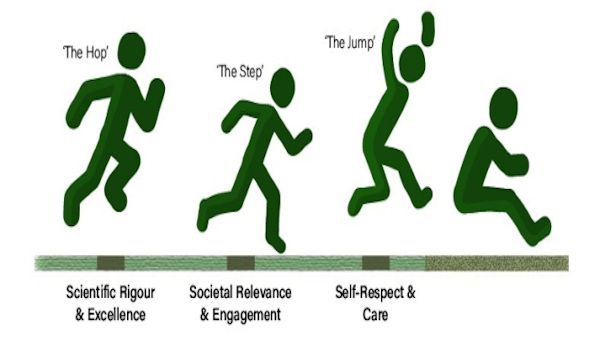 Date Released : 11/03/2018
The transdisciplinary triple jump: A three-part movement in which PhD scholars must learn about paying attention to scientific rigour and excellence, societal relevance and engagement, and self-respect and care (Graphic by Caydn Barker).
When east meets west: Rhodes University lecturers join Western Cape Universities teaching and learning colloquium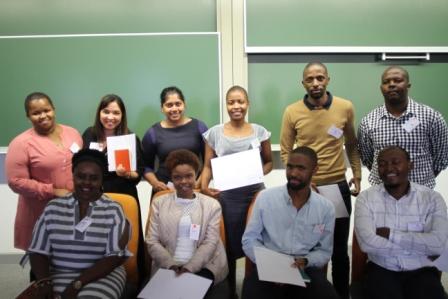 Date Released : 18/04/2018
The New Academics Programme (nGAP) lecturers recently participated (5 April 2018) in the New Academics' Transitions into Higher Education Regional Colloquium hosted by the Western Cape Universities (Cape Peninsula University of Technology, University of Cape Town, Stellenbosch University, University of the Western Cape) at UCT.
2018 CHERTL graduation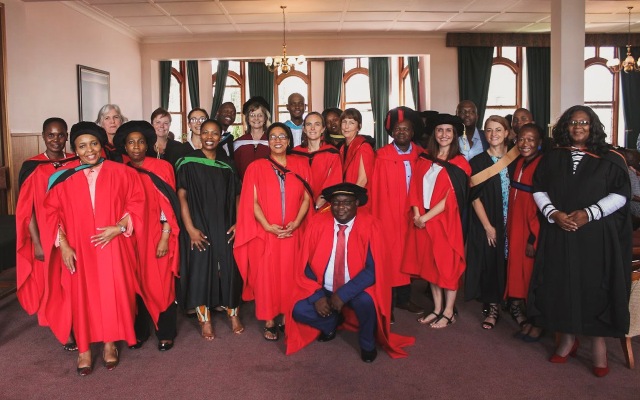 Date Released : 09/04/2018
At the Rhodes graduation ceremony at 9.30 on Thursday 5 April 2018 CHERTL staff were proud to witness thirty-two Postgraduate Diploma in Higher Education (PGDip (HE)) students and three PhD students crossing the stage.
Professor Heila Lotz-Sisitka conferred as Distinguished Professor
Date Released : 05/04/2018
The citation read by Deputy Vice-Chancellor, Dr. Peter Clayton, at Professor Heila Lotz-Sisitkas conferment.
Podcast Series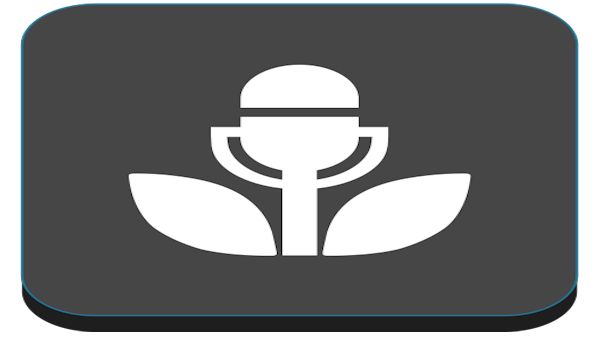 Date Released : 21/03/2018
DayOne is a podcast by/for Cape Town towards better understanding the ways water flows in our city.
Links to other amazing organizations
Date Released : 02/03/2018
CSD is also working with other amazing organizations as well! Please take a look at what they are doing and also what they offer.
Students writing (22/02/18)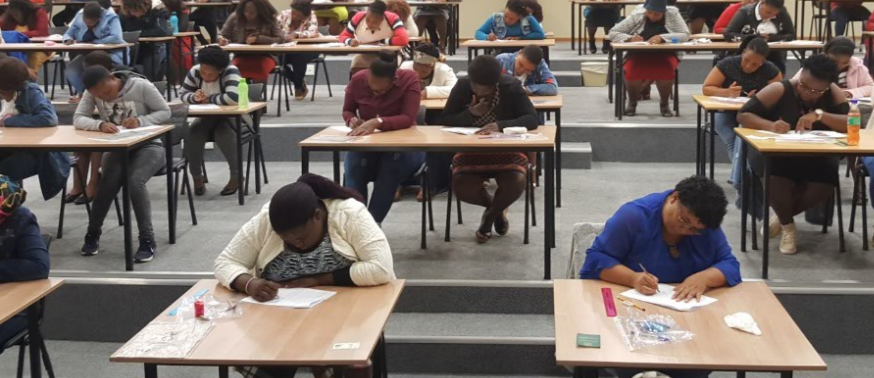 Date Released : 28/02/2018
The 2018 academic year started off on a positive note. The first contact session for the Eastern Cape cohort who are in their second year, was held from Monday, 8th to Friday, 12th January 2018 in the RU Education Department
Visit by Professor Karl Maton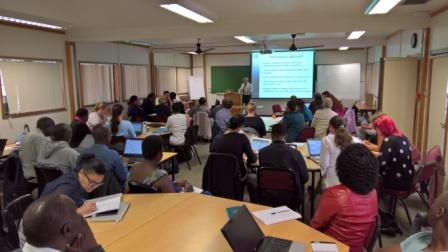 Date Released : 13/03/2018
Professor Karl Maton's visit was greatly anticipated by the many academics and PhD scholars drawing on Legitimation Code Theory (LCT) for their research.
Launch of 'Going to University'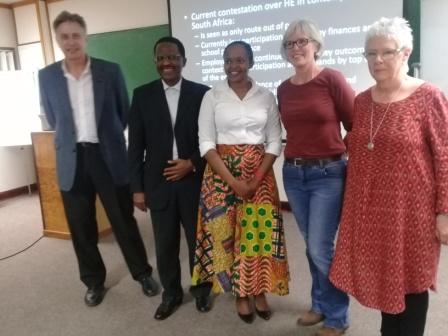 Date Released : 13/03/2018
The launch of the book, Going to University- The Influence of Higher Education on the Lives of Young South Africans, took place at Rhodes University on 5th March 2018.
Transforming education through educators: Inaugural Lecture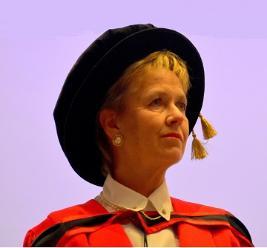 Date Released : 08/09/2017
Rhodes University presents Professor Di Wilmot's Inaugural Lecture titled Transformative Teacher Education in a time of crisis on Thursday, 7 September 2017 at 18h30 at the Eden Grove Blue Lecture Theatre.
Book Award for the ELRC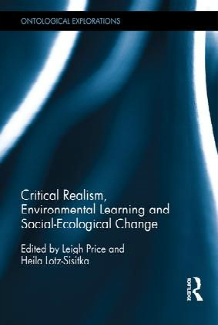 Date Released : 29/06/2017
The ELRC are pleased to announce that one of their recent publications 'Critical Realism, Environmental Learning and Social Change' (Routledge, 2016) has been awarded the Cheryl Frank Memorial Prize for 2016.
Vice-Chancellor Awards Community builders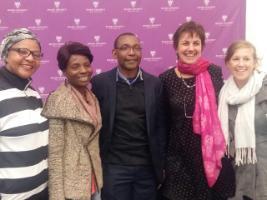 Date Released : 21/05/2017
Two projects shared the spoils at this year's Vice Chancellor's Distinguished Community Engagement Awards in April 2017. The WRC Amanzi for Food Research Programme and the Recreational Fisheries Research Group came first place in the competitive annual award,which recognises meaningful and committed partnerships between members of the university and the community.
Doctorate needs to have social relevance and functionality
Date Released : 21/05/2017
Last week Rhodes University hosted the first Inaugural Lecture of the year by Professor Sioux McKenna titled Unmasking the Doctorate.
Over 600 students volunteer for Community Engagement 2017
Date Released : 21/05/2017
"One of the primary roles of a Higher Education institution in a society is knowledge generation and knowledge dissemination. The community must benefit from the quality of the university's Research, teaching, and learning. Through community engagement, Rhodes University endeavours to expose our students and staff to the social realities of our local community (Grahamstown)". – Dr Sizwe Mabizela, Vice Chancellor.
Dean elected as a member of the Steering Committee of the Commission on Geography
Date Released : 31/08/2016
Congratulations to the Dean of Faculty, Prof Di Wilmot, who has been elected as a member of the Steering Committee of the Commission on Geographical Education of the International Geographical Union (IGU), the largest international body in the field of Geography.
A NEW PRINCIPAL'S VIEWS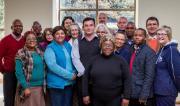 Date Released : 13/09/2016
Principal Joubert Retief of P.J. Olivier Hoërskool talks about the Principals' Programme and what needs to be done to improve school education in South Africa:
ENSURING ACCESS AND SUCCESS: THE EXTENDED STUDIES UNIT

Date Released : 13/09/2016
Being accepted into Rhodes University is just the beginning of a challenging academic and social journey, and for those from disadvantaged backgrounds the journey can be particularly gruelling. But Rhodes University's Extended Studies Unit (ESU) and its Trojan Academic Initiative (TAI) Student Peer Mentoring Programme are committed to ensuring that students not only arrive, but thrive.
THE PRINCIPALS' PROGRAMME LEADING GRAHAMSTOWN'S SCHOOLS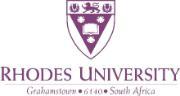 Date Released : 13/09/2016
The Principals' Programme is a leadership development programme run by Rhodes Business School in 2016 for all the principals in Grahamstown's government schools.
LEADING THE FUTURE
Date Released : 13/09/2016
In June this year, Professor Di Wilmot was re-elected unopposed to serve a third term as Dean of the Education Faculty at Rhodes University. Her motivation for continuing in this role was based largely on the fact that she facilitated a strategic planning process and the initiation of a number of new programmes, which she would like to see through to completion.
RESEARCHING TRANSFORMATIVE LEARNING IN TIMES OF CLIMATE CHANGE
Date Released : 13/09/2016
Recently the Environmental Learning Research Centre (ELRC) was awarded R13 million to lead an international research programme on learning- centred transformation in the social-ecological sciences (SES).
SARChI Chair will Research Green Skills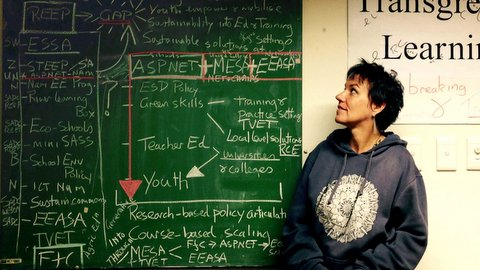 Date Released : 11/05/2016
Rhodes University Professor Heila Lotz-Sisitka has been awarded a prestigious Tier 1 SARChI Chair under the National Research Foundation's South African Research Chair Initiative. This research chair will focus on learning pathways for green skills and transformative social learning more broadly.
Education can't be for 'the public good' if universities ignore rural life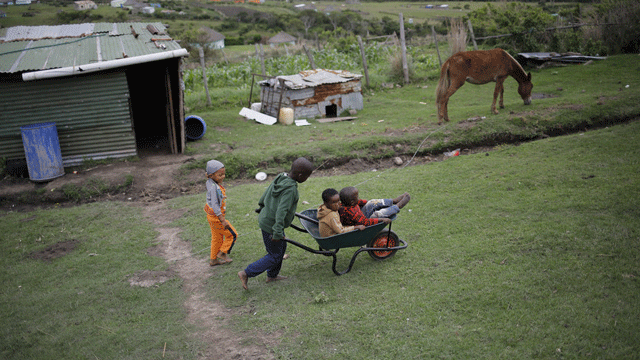 Date Released : 16/03/2016
Education can and should change people's lives. Education systems ought to operate with the public good in mind.
Custodians of Environmental Education
Date Released : 12/10/2015
The Murray & Roberts Chair of Environmental Education and Sustainability turns 25 this year, having more than proved itself to be a sustainable success.
Making it Happen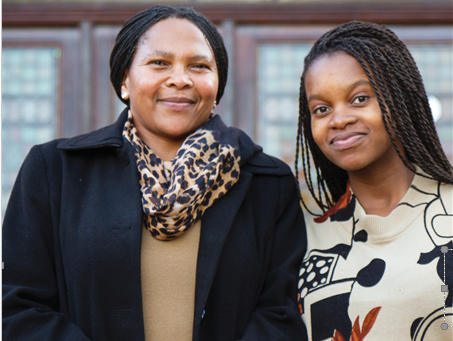 Date Released : 13/10/2015
A natural talent brought this young maths whizz from Dutywa to Rhodes through the Rhodes University Maths Education Project, but her commitment to hard work and perseverance will see her realise her dreams
The Road to Rhodes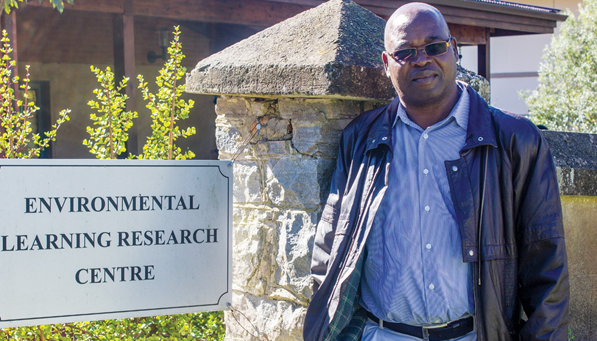 Date Released : 12/10/2015
Travelling by bus from Malawi, Dick Kachilonda's persistence paved the way for a Masters cum laude in Environmental Education. And now his son is following suit.
Count On It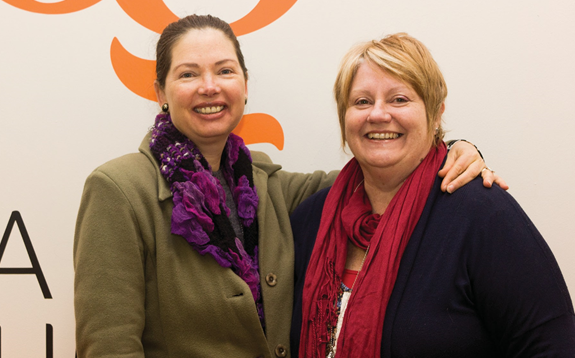 Date Released : 12/10/2015
Through development work and research, the Numeracy Chair at Rhodes has seen a big boost in confidence in teachers and learners over the past five years.
A Strong Foundation
Date Released : 12/10/2015
Starting with early learning, the Education Faculty with the support of all educational and community partners, is leading interventions to fix school education woes
Partners In Education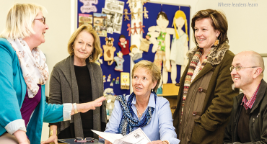 Date Released : 12/10/2015
The additional educational interventions initiated by Rhodes University, both short- and long-term, are providing much needed and relevant support to the educational mix.
Transforming the Research Cohort - New SARCHI Chairs Redress Gender Equity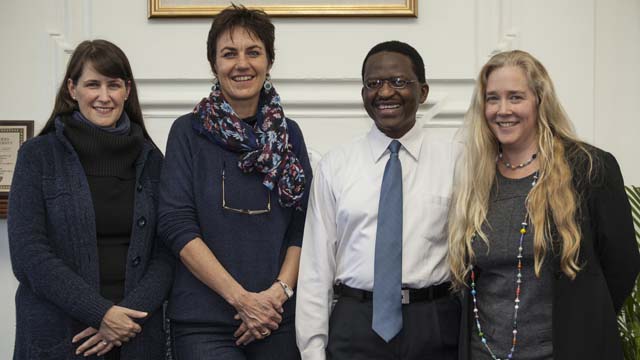 Date Released : 05/10/2015
The recent award of three new SARChI Chairs at Rhodes takes women chair holders to 50% of all SARChI Chairs at the University. This is well above the national average which sees the percentage of women chair holders at 40%. Championed by Minister Naledi Pandor, the latest call for SARChI Chairs was reserved for women in a push to recognise and elevate both established and emerging women researchers in South Africa.
Growing New Synapses with After School Maths Clubs
Date Released : 09/09/2015
According to author and professor of Psychology Carol Dweck, the only way to physically grow new synapses is your brain is to make mistakes. Professor Mellony Graven, the South African Numeracy Chair (SANC), and Dr Debbie Stott, the Maths Club Coordinator and Senior Researcher on the project, have found this to be a good philosophy underpinning the teaching of mathematics.
New SARChI Chair at the ELRC! Transformative social learning and green skills learning pathways
Date Released : 01/09/2015
The ELRC are pleased to announce that Professor Heila Lotz-Sisitka has been awarded a prestigious Tier 1 SARChI Chair under the National Research Foundation's South African Research Chair Initiative. This chair has an explicit focus on transformative social learning and green skills learning pathways.
Making a difference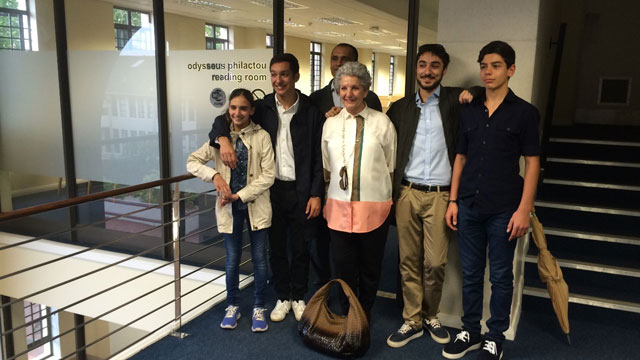 Date Released : 14/07/2015
After visiting the Rhodes campus in December 2014, Ms Dimitra David donated a generous 25 000 euros to the Education Department. "I am deeply appreciative of your interest in, and recognition of, the primary importance of education
A new ECD centre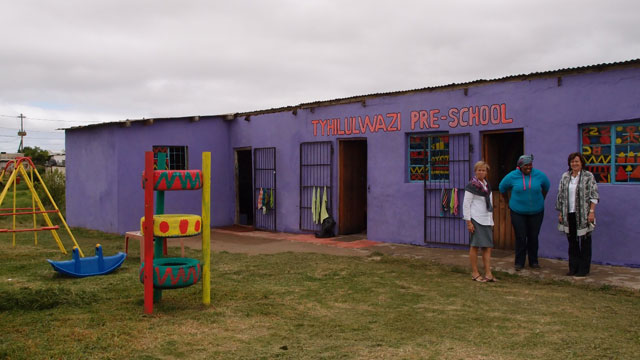 Date Released : 14/07/2015
At the beginning of March Rhodes Alumni & Development had the pleasure of hosting alumnus Mr Chris von Christierson on a tour of two Early Childhood Development centres, the Joza Youth Hub and the Assumption Development Centre.
A beacon of hope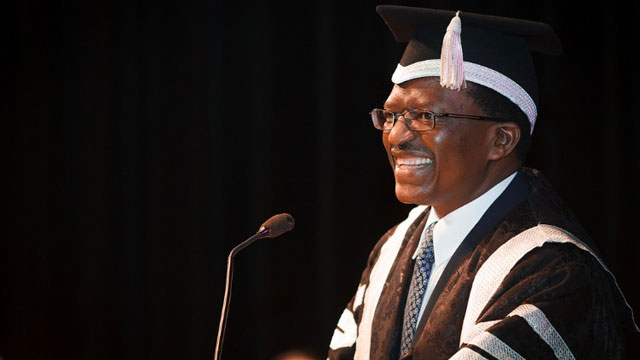 Date Released : 14/07/2015
Shortly after his landmark inauguration as the Vice-Chancellor of Rhodes University, the Donor Digest team sat down with Dr Sizwe Mabizela to highlight some of the grand challenges he feels Rhodes University is well situated to help the Grahamstown community tackle.
Igniting self-belief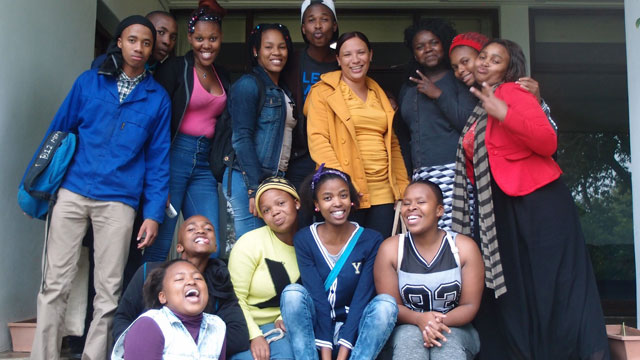 Date Released : 14/07/2015
For Professor Di Wilmot, the Dean of Education, the opportunity to teach learners Geography during the High Impact Supplementary School (HISS) provided exciting insights, directly from the learners' perspectives, into her own research into the teaching of Geography.
High five for the high impact supplementary school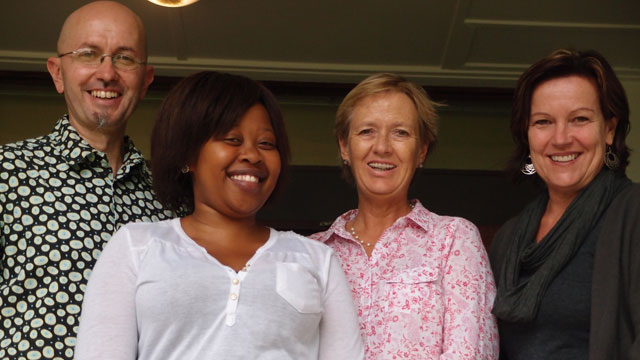 Date Released : 14/07/2015
As a strategic intervention to help matriculants to either pass Matric or improve their passes and enter the tertiary education environment, the High Impact Supplementary School (HISS) has met its mandate to renew a sense of hope and an optimistic "can-do" attitude among the learners.