Welcome to Rhodes University Grounds and Gardens

Botanical Gardens
The Grounds and Gardens Section - situated on the corner of South Street and Prince Alfred St - provides a number of important services to the University community.
Visit our links to find out about our STAFF, the SERVICES we provide, related SCHEDULES & PROGRAMMES, and our involvement in the BOTANICAL GARDENS.
More info
Contact: RU extension 8240/1, grounds(at)ru.ac.za

Manager: Mr Mark Hazell, RU extension 7208, m.hazell(at)ru.ac.za

Map: search "Grounds and Gardens" at www.ru.ac.za/static/campusmap/

Searching for info? Go to the Search Box (top right side of this page)

Maintenance requests: authorised staff may submit an ONLINE REQUISITION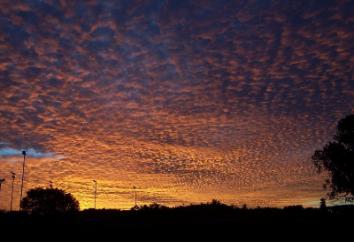 Sunset July 2007 from Grounds offices
Return to the Rhodes University Facilities Management front page.