Rhodes > Human Resources > Support Staff > Career and Succession
Career and Succession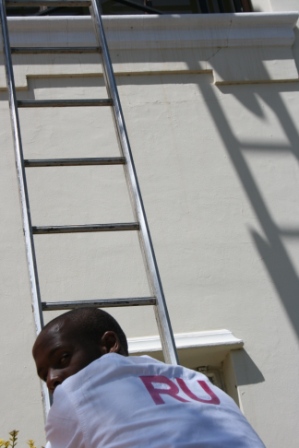 It is recognised that for many support staff being able to build a career at Rhodes University is very important. In turn, management and Heads of Departments would like to see staff grow, develop and advance, not just in the immediate work area but in the institution as a whole.
Changing jobs and building a career may be important to individuals for different reasons:
To enjoy new challenges and opportunities
To develop different competencies (knowledge, skills and attributes) and remain employable
To earn more money
Moving to an environment where it is anticipated that better job satisfaction or "fit" with the staff and management will occur.
Not all careers are defined by upward movement on the typical "career ladder". Often careers may involve changing jobs that are un-related, switching from academia to support staff or vice-versa, lateral moves in the same job area to gain more skills before moving to a higher level post. 
Deciding on that next job should be taken with care. Staff in the Human Resources Development Office can assist in this regard, as can this website, by providing the following information:
Your job: Understanding how to use your job as a development platform
Career opportunities at Rhodes: Understanding how opportunities become available
Your Development Plan: Understanding how to prepare for that next job in a deliberate and focused manner
Talking to your Manager: How to have this critical conversation about the next step in your career
Feedback: How to access feedback to ensure that you are aware of your strengths and areas of development
Best wishes in taking charge of your future at Rhodes!
Last Modified: Fri, 15 Jul 2011 14:58:07 SAST