Five Bhobh - Painting At the End of an Era
Zeitz MOCAA, 12 September 2018 – 31 March 2019
"Five Bhobh" is a painting exhibition that opened on 12 September 2018 at the Zeitz Museum of Contemporary Art Africa (Zeitz MOCAA) in Cape Town, South Africa. The exhibition featured 29 artists from Zimbabwe and was curated by Tandazani Dlakama. Arts of Africa and Global Souths MFA student, Wallen Mapondera, participated in the exhibition.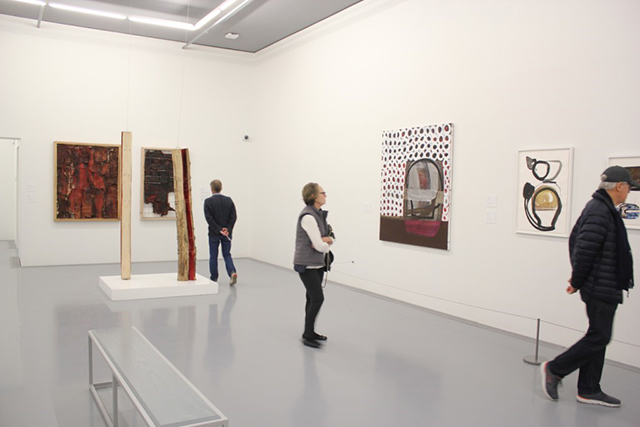 Zimbabwe's first pavilion appearance at the Venice Biennale in 2011, under the theme "Seeing Ourselves", attracted attention from the global artistic community and created a new perspective on the country's contemporary art. Ever since then, Zimbabwe has been a regular participant in the Venice Biennale. Apart from showcasing the artists' work, this platform has played a role in building visibility, connections and recognition for the Zimbabwean visual arts community. Artists were included in international shows, some won major awards and many were represented in galleries across the globe. Several gallerists considered putting up a Zimbabwean exhibition under one roof, but due to gallery politics it was never feasible. Either some galleries were not comfortable letting an artist they represent exhibit in another gallery, or contracts between the gallery and the artists were not flexible enough to give an artist that freedom. An exhibition of multiple Zimbabwean artists had to take place in a neutral venue.
The geopolitical landscape in Zimbabwe has channelled artists into responding to the situation they were living under; therefore they were constantly documenting, questioning and solving situations in their surroundings. With the end of the thirty-seven year rule of Robert Mugabe, and considering the increasing interest in Zimbabwean contemporary art and its place in the African art scene, this is a perfect time for Zeitz MOCAA to feature an exhibition of Zimbabwean art.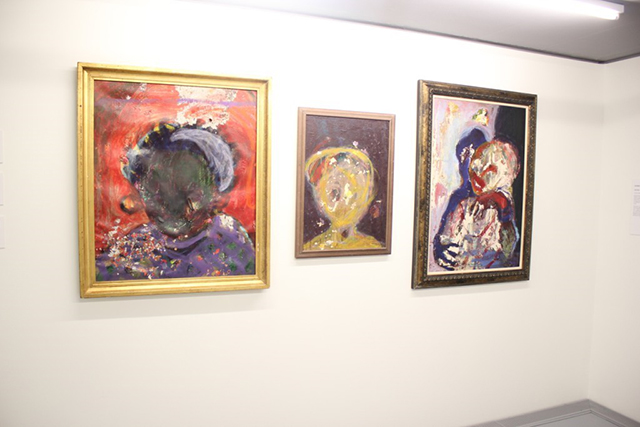 Five bob – or "Five bobh"– is a relic of then British colonial Rhodesia's adoption of sterling currency in the 1960s, when a "bob" was the nickname for a shilling. Even after the country adopted the dollar, the nickname remained and – according to the exhibition notes – is the average fare needed to journey locally by minibus taxi in Zimbabwe. And the minibus taxi is where people exchange their observations of day to day life; a hub of social commentary.
The Five Bhobh Exhibition is a showcase of exclusive works in which each artist narrates her or his life experiences under the Mugabe era. These are selected works from different periods of time. "Free speech is guaranteed in the Zimbabwe's constitution, but freedom after speaking is not" (Musvanhiri 2016). Inanimate objects, games and sound are some of the metaphors and allegories used by artists to comment on politics. Only a few pieces in the show are explicitly self-explanatory from the first look. Migration, innovativeness, hyperinflation and xenophobia are some of the most dominant themes in the exhibition. Psychologically people are violated and social lives are uneasy. Zimbabweans could make a joke out of every situation to ease the trauma. Geopolitics and power hunger are in the foreground, leaving questions of what the future will bring.
In my view, art from Zimbabwe is strong and significant. An exhibition of such importance could have – or perhaps should have – started off in Zimbabwe. I believe Zimbabwean visual artists are much celebrated and well received everywhere other than in their own country. Our art works have become more accessible outside the borders of Zimbabwe than in the country itself. Artists are preservers of culture and they document a certain period of time. Are we preserving and documenting our own experiences for other countries – or for generations of Zimbabweans to come? As a Zimbabwean, I am concerned about the transitory models of heritage and knowledge we are perpetuating. In partial redress, it would be ideal for the Five Bobh exhibition to travel to Zimbabwe, as a step towards achieving recognition for Zimbabwean artists and their art in their own country.
Participating Artists:
Admire Kamudzengerere, Anthony Bumhira, Berry Bickle, Charles Bhebe, Cosmos Shiridzinomwa, Duncan Wylie, Gareth Nyandoro, Gillian Rosselli, Greg Shaw, Helen Teede, Isheanesu Dondo, Janet Siringwani-Nyabeze, John Kotzé (Malawi), Kresiah Mukwazhi, Kudzanai-Violet Hwami, Kufa Makwavarara, Mostaff Muchawaya, Misheck Masamvu, Percy Manyonga, Portia Zvavahera, Rashid Jogee, Richard Mudariki, Shalom Kufakwatenzi, Simon Back, Tatenda Magaisa, Tawanda Reza, Thakor Patel (India), Troy Makaza and Wallen Mapondera.
Text and all photos by Wallen Mapondera.
Please do not use photographs without permission.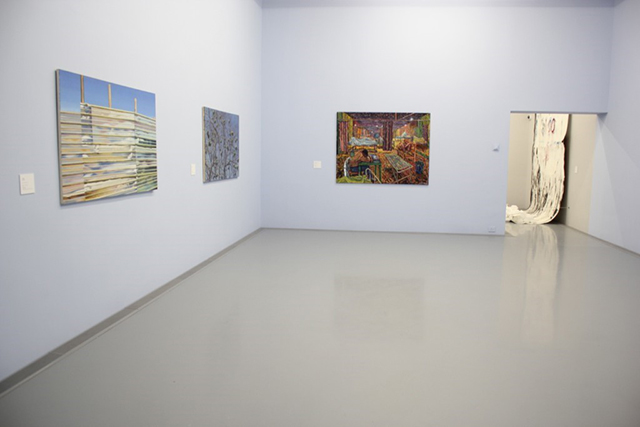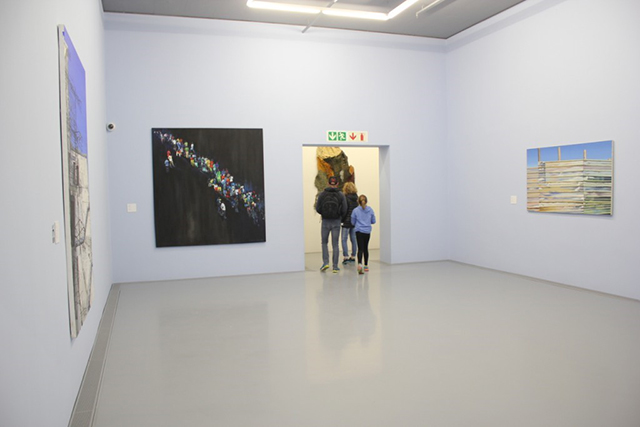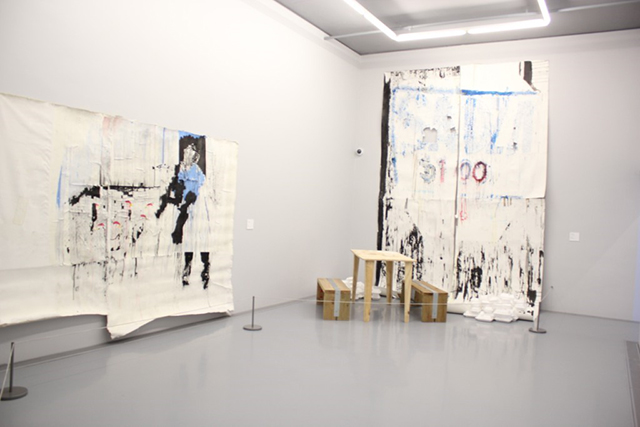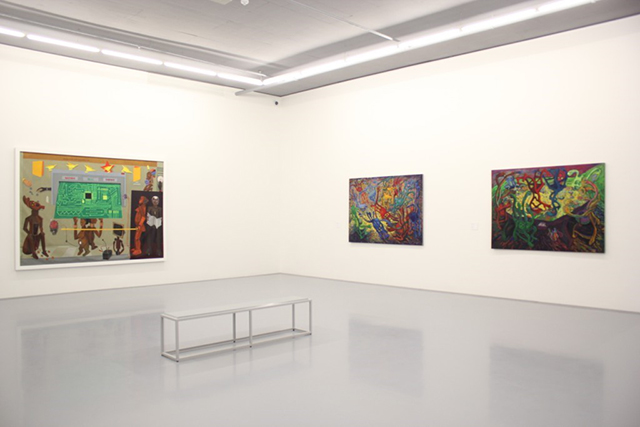 Wallen Mapondera is an MFA student with the NRF/DST SARChI Chair Geopolitics and the Arts of Africa, Arts of Africa and Global Souths research programme headed by Prof Ruth Simbao at the Department of Fine Arts, Rhodes University, South Africa
Last Modified: Mon, 11 Feb 2019 12:05:15 SAST