Rhodes University Pharmacy Faculty
n the wake of the novel coronavirus (COVID-19), where handwashing is one of the ways to avoid contracting the virus, South Africa is currently experiencing a nationwide shortage of hand sanitiser. In response to this dire need, a team of Rhodes University scientists has set up a lab to produce hand sanitiser.
Led by Professor Rod Walker, a registered Pharmacist with the South African Pharmacy Council, the production of sanitiser commenced on Friday, 20 March 2020 when the University's suppliers of sanitiser were not able to meet their demands for the products.
The lab has produced over 2000 litres of sanitiser.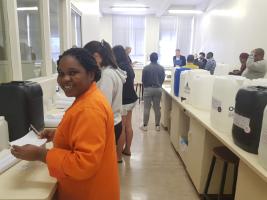 .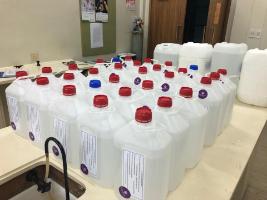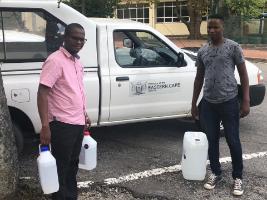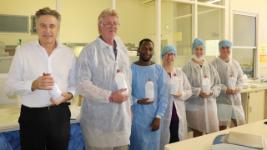 Last Modified: Wed, 08 Apr 2020 18:32:30 SAST