Podcast:"It is better to light a candle than to curse darkness."
Just kilometers away from some of the most expensive and well-resourced schools in the country, are schools that are crumbling, teachers who are not coping and a system that is failing an entire generation of learners. In his inaugural speech in 2015, Rhodes Vice Chancellor, Dr Sizwe Mabizela, vowed to do something about it.
It is that time of the year again, when Rhodes University and Grahamstown gear up to participate in Trading Live for Mandela Week. Over 140 events took place in 2017 where student organisations, departments and community organisations participated in the institutional community engagement initiative and made it a phenomenal success.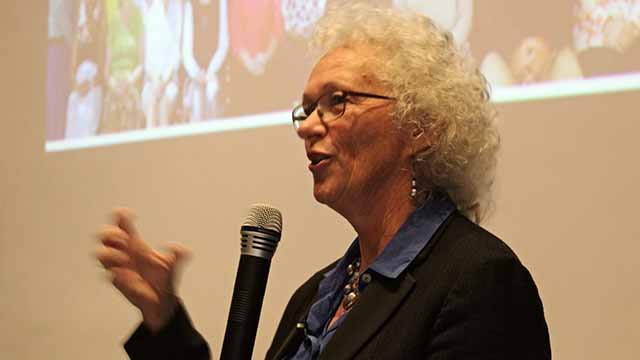 Community engagement as a tool for decolonisation and transformation
Professor Jacqueline Akhurst, 2017 recipient of the Vice-Chancellor's Community Engagement Award, presented a lecture on Community Based Service Learning (CBSL) as part of Rhodes University's Community Engagement Week on campus last night.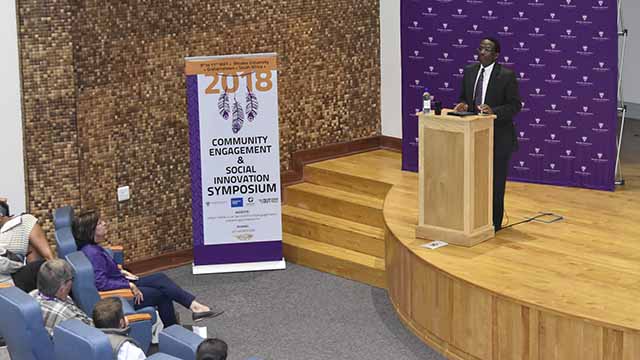 Twenty-three universities gather for annual symposium
As part of Rhodes University's Community Engagement Week (CE Week), delegates from 23 different universities gathered at the National English Literary Museum (NELM) in Grahamstown for the 4th annual Community Engagement & Social Innovation Symposium, done in partnership with Durban University of Technology
Engagement in Action Podcast Series