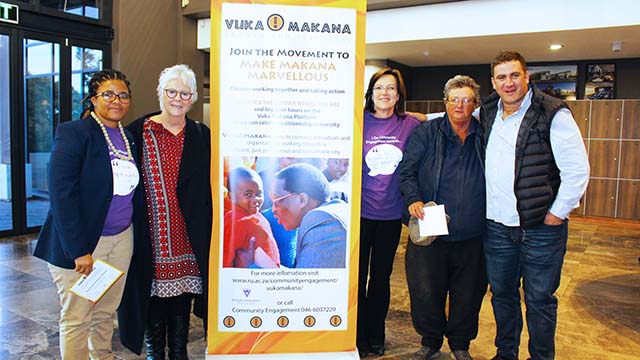 Vuka! Makana brings community together
On Thursday, 9 May 2019, a day after the national elections in South Africa, a Rhodes University initiative with other social partners rebranded itself under the new name of Vuka! Makana, formerly known as Trading Live.
RUCE to host two flagship events during Community Engagement week.
The annual Rhodes University Community Engagement week will run from Monday 6 May to Friday 10 May.
New policy commits South Africa's scientists to public engagement. Are they ready?
Around the world, governments are trying to bridge the perceived gap between science – what is being studied and discovered in universities and research laboratories – and the public.
Digital Storytelling for Social Innovation
Rhodes University, through its Community Engagement office, is involved in a Common Good First project. This project is led by Glasgow Caledonian University (GCU) and is funded by the EU Erasmus+ programme with additional investment from the Scottish Government. The project is a network of 12 Higher Education Institutions (HEIs), half of these are South African and the rest European.
Publications & Handbooks
Engagement In Action Podcast Series