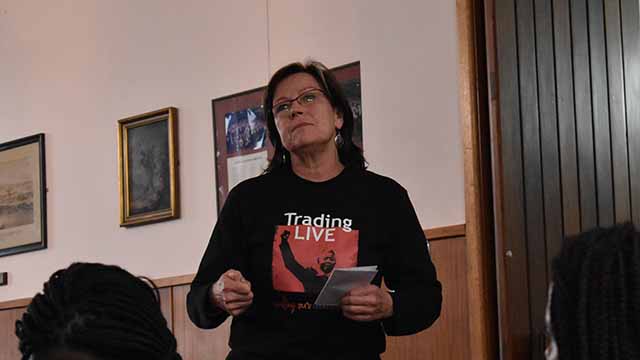 Rhodes University celebrates two 100th birthdays on Mandela Day
Rhodes University recently commemorated two exceptional individuals – Nelson Rolihlahla Mandela and Jane Funiwe Mahlakahlaka, on their 100th birthday.
CELEBRATING THE BIRTHDAY OF MAKHULU MAHLAKAHALKA - 100 Years
A huge HAPPY BIRTHDAY to Makhulu Funiwe Jane Mahlakahlaka who is celebrating 100 years today, sharing a birthday with Tata.
Rhodes University to spend a full week honouring Madiba
For this year's Nelson Mandela centenary celebrations, Rhodes University's Community Engagement division has seven full days' worth of activity planned in honour of Madiba's birthday.
We are ready for Trading Live for Mandela Week, are you?
Our Trading Live for Mandela Week programme has been finalised. This time next week we will be having our town abuzz with one of the biggest weeks on our calendar, boasting 155 events in a space of 6 days.
Engagement in Action Podcast Series