Listen deeply, tell stories.
Digital storytelling is a growing movement across the world. Using simple digital tools, it helps people from all walks of life tell their own stories - to heal, to share, to be listened to.
RUCE Awards 2019: Nominations now open.
You can apply or nominate students and organisations that have done exceptional Community Engagement work this year.
As Upstart has grown, Sindi has grown with it
Sindi Dingana is a young woman with a passion for her community. The awards which line her walls are a testament to the Makhanda born's commitment to helping out the young people of her community.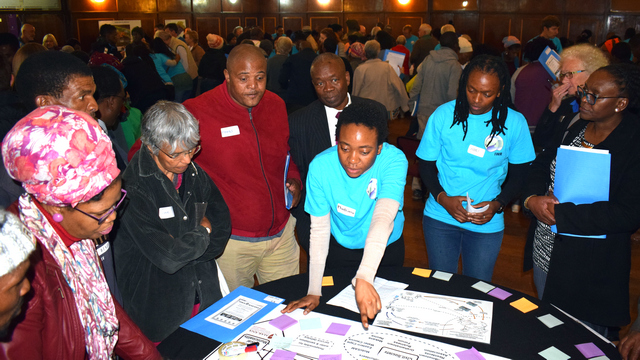 Prof Palmer takes us into the messy spaces
The latest episode of Rhodes University's Community Engagement Division's Engagement in Action podcast features Professor Tally Palmer, Director of the Institute of Water Research and winner of the 2018 VC's Distinguished Community Engagement Award.
Publications & Handbooks
Engagement In Action Podcast Series