Distinguished Alumni Award
Georgina Kemp (nee Cundill), former student, staff member and now research associate, was named as one of the recipients of the 2018 Distinguished Alumni Awards. Georgina has a global reputation for her work in sustainability and climate change, a well-established and internationally recognised expertise in natural resource management and climate change adaption research as well as an expertise in action research, research for impact and working to close the gap between science and policy. She has 12 years of direct experience of research, stakeholder engagement and/or research management in Africa, South Asia and Latin America.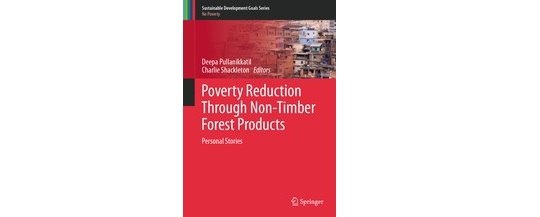 DES celebrates the publication of a new book
The department is proud to celebrate the recent publication of a new book, edited by former post-doctoral fellow Dr Deepa Pullanikkatil and Professor Charlie Shackleton. It is part of the new, presitgious Sustainable Development Series published by Springer.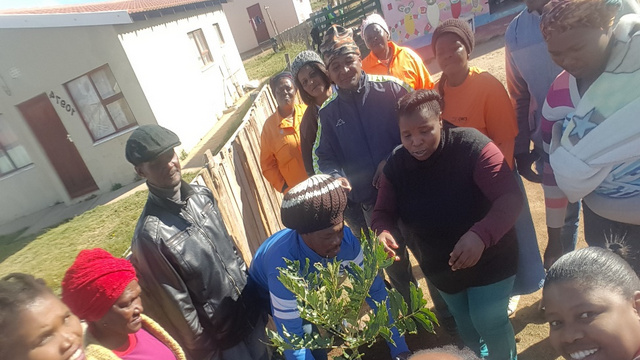 PhD student takes greening project to Joza
Nanamhla Gwedla is a PhD student in the Department of Environmental Science, under the supervision of Professor Charlie Shackleton, and Dr Lausanne Olvitt from the Environmental Learning Research Centre. The vision of the project is to ultimately design and test a community-driven tree planting initiative specifically for LCH areas that will empower community members to prioritise tree planting, especially in their private spaces.
Dr Ruwanza joins the team
After the departure of Prof Sheona Shackleton, her replacement has been given to Dr Ruwanza, a young ecologist and conservationist whose research focus is on restoration ecology and management of degraded ecosystems. He will start as a senior lecturer on the 1st July. Previously, he has worked as a senior lecturer at the University of Venda and as a post-doctoral fellow at Rhodes University.
What will you spend your spare cash on? A pizza or a bursary?
There are no advertisements at this time.
Latest policy brief and publications