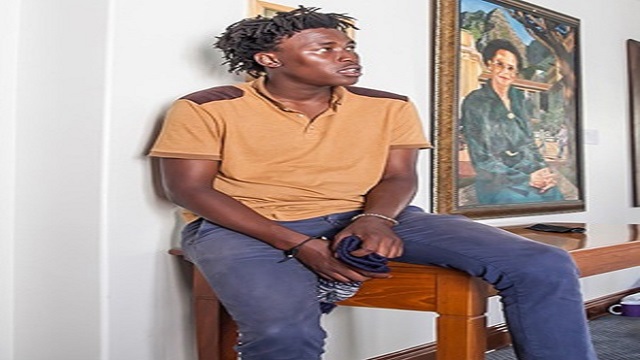 A group of University of Cape Town activists are staging a sit-in to highlight concerns about students who have been unable to register for 2017 because they failed, or do not have the money to continue.
They would not budge from the Bremner administration building unless they got a satisfactory response from the institution, student leader Masixole Mlandu said on Thursday.
Management was expected to report back to students on Tuesday.
About 30 students moved in to the Mafeje room in the building late on Wednesday, and staffers who use that section were asked not to come to work on Thursday, UCT said.
Student activists and university management met on Wednesday to discuss concerns about 157 students who had not been registered yet.
Student representatives were concerned that mostly black students were not allowed to register. They questioned the university's commitment to transformation and decolonisation over the way the exclusions were handled.
Since the beginning of 2017, the Shackville TRC activists had been compiling information on students not being registered, either because of poor academic results, because they had uncleared debt, or had not been granted financial aid. They were trying to help those who had been unable to find accommodation.
Their demands are: that no black student should be academically or economically excluded; an automatic review of all cases of academically excluded students; a review of the committee that decides if an exclusion should be lifted or not; and for student representatives from Shackville TRC to be appointed to the review committee.
89% successful appeals
They want all excluded students to be contacted and told their case can be reviewed, and for them to be taken to the university and accommodated at the university's expense while the review is underway.
They should get their student rights, like student email, lecturing and tutoring, while the reviews are being conducted.
They want the university to help fund the students who do not have money to carry on with their studies.
University spokesperson Elijah Moholola said the executive was considering various steps to take against the occupiers. In the meantime, it was working on resolving the issues.
He explained that on March 29, about 73% of all cases that were handled by the readmission appeals committee were successful. There had been 645 total appeals received, 473 successful appeals, 157 unsuccessful appeals which would all be reviewed, and 11 still pending.
On March 22, about 89% of the appeals handled by the financial aid appeals committee were successful (1312 total appeals, 1173 successful, 80 unsuccessful, and 59 pending).
He said UCT's executive would help as many academically - and financially - eligible students as possible.
"However, it is an inevitable reality that there might still be a few cases of legitimate exclusion due to valid reasons."
These included students who did not meet minimum academic performance requirements, students from families whose annual income exceeded the R550 000 per annum income threshold, students with previous qualifications, and SADC or international students.
Automatic review
In a letter to the university's staff and students, acting Vice Chancellor Prof Loretta Feris said the task team set up to deal with the students' concerns found that some wanted the readmissions appeals committee's decisions to be reviewed.
On March 23, the university sent messages on Facebook and Twitter to students telling them that if they were waiting for the outcome of appeals, or the review process itself, they were entitled to access class and learning materials online.
At the end of Wednesday's meeting with students, they agreed on the need to review all academic exclusions and to alert the students to apply individually to initiate the review process.
An automatic review of all 157 academic exclusions would take place by Tuesday, April 5.
Feris said excluded students who did not want this must tell the registrar's office by 17:00 on Thursday.
A panel of a maximum of four senior academics would complete the reviews, and two student faculty council chairs would observe.
Mlandu was one of the students who made the cut to return, despite the disruptive year he had. It included a spell in prison while he awaited trial on charges of alleged public violence related to the student protests of 2016.
The Shackville TRC evolved from the Fees Must Fall and Rhodes Must Fall movements.
Their protests led to the removal of a statue of Cecil John Rhodes at the university, a fee freeze for 2016, and conditional fee increases for 2017.
Source: News 24
Please help us to raise funds so that we can give all our students a chance to access online teaching and learning. Covid-19 has disrupted our students' education. Don't let the digital divide put their future at risk. Visit www.ru.ac.za/rucoronavirusgateway to donate