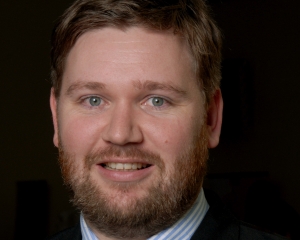 There is a growing number of new Internet users, whose biggest challenge is that they lack education about the risks.
This is according to Barry Irwin, associate professor and head of the Security and Networks Research Group at the Department of Computer Science at Rhodes University.
Irwin, who will speak at ITWeb Security Summit 2015 later this month, says this risk is followed by the attitude that individuals are insignificant and "who would want my data?".
Irwin says new Internet users need to be aware the Web has risks, and they are real. "Much like when crossing a road, you should be aware of traffic; when being online, users should be aware of common risks and appropriate responses to them. This the first step towards protection and defence."
Crimeware, which facilitates extortion, is one of the top emerging risks as it has recently crossed to the mobile space as well, adds Irwin.
Irwin notes the rate of expansion of the Internet user base depends largely on more widespread adoption of IPv6, which will most likely be driven by mobile service providers. He adds the next wave of users will most likely come online via mobile platforms, with another driver being the Internet of things space.
Online obstacles
Yet, as the user and threat base grows, Internet service providers face challenges, with one of the biggest being that of reputation. "In my view, one of the biggest challenges at the organisational (and national level) is that of reputation," says Irwin.
Irwin explains networks that tolerate, or plainly ignore, abusive behaviour may potentially start being subject to filtering from peering and upstream partners, as well as other online organisations online.
This brings a challenge for a consumer who can no longer conduct business with a remote partner due to there being filtering of these 'bad' networks. This trend has been present with e-mail filtering for some time, but is likely to grow to IP level filtering based on reputation."
Irwin says users can best mitigate against threats through education which will provide better, more cost-effective, longer-term protection than a pure technology response. "That said, the two defensive approaches need to be used together."
Organisations need to respond through increased monitoring and improved near real-time analysis, says Irwin. "Organisations should be able to identify and analyse anomalous behaviour on a continual basis, not only post-incident as is often the case."
Irwin notes required log data is also often not retained long enough to be able to do suitable analysis post-incidents. In addition, "being a good network citizen and implementing abuse handling and incident response practices would go a long way to making the Internet as a whole a safer place," he says.
Article by : Professor Barry Irwin.
Article sourcE : itweb.
Source: Itweb
Please help us to raise funds so that we can give all our students a chance to access online teaching and learning. Covid-19 has disrupted our students' education. Don't let the digital divide put their future at risk. Visit www.ru.ac.za/rucoronavirusgateway to donate