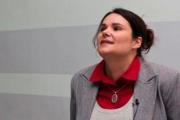 Professor Jen Snowball has been acknowledged for her contribution to research at Rhodes University by being awarded the Vice-Chancellor's Distinguished Research Award for 2013, an initiative aimed at stimulating research and research-related scholarly activities, and recognise an exceptional young staff member engaged in research at Rhodes University.
Prof Snowball, who is a senior lecturer in the Department of Economics and Economic History at Rhodes was described as "an asset to the research community", "a true inspiration to many", and "an exceptional and worthy nominee" for this award by peer reviewers.
In the 17 years since the publication of a study of the National Arts Festival in Grahamstown in 1997, co-authored with Professor Geoff Antrobus entitled 'The present nature and future expansion potential of accommodation at the Standard Bank National Arts Festival, Grahamstown', Prof Snowball has explored a core set of research areas spanning Cultural Economics, Environmental Economics, and Teaching and Learning in the discipline of Economics.
According to her citation, read out at the 2014 graduation ceremony, Prof Snowball has adeptly focused her research efforts on matters pertinent to Grahamstown and its surrounds, and has framed them within generalizations that have gained her an international reputation. "It is an example to all that her research results exhibit national and international acclaim, while retaining local relevance and impact," it read.
Prof Snowball describes her research area as mostly in non-market valuation, "finding ways of valuing things that are not sold in the market, so that informed decisions about public and private funding can be made".
One of her case studies focused on the economics of art and culture, exploring the National Arts Festival and the ways in which it could contribute to social cohesion, meaning making and interpretation of life experiences, and education.
Prof Snowball has a record for her high levels of scholarly quality and productivity, and her high standards of teaching and postgraduate supervision, having been the recipient of the Vice-Chancellor's Distinguished Teaching Award for 2012 and recipient of a National Excellence in Teaching and Learning Award from the Council on Higher Education in 2011.
She is known for her embedded community engagement approach, broad academic leadership, and reputation as amongst the most generous hearted of colleagues. According to Deputy Vice-Chancellor Dr Peter Clayton, Prof Snowball is an example of efficiency in getting the three pillars of the university working together, in which the research, teaching and learning, and community engagement aspects of her work are inherently integrated and interrelated.
She was thrilled upon hearing the news of the award: "It was a big surprise, because the Dean of Commerce submitted my CV without me knowing it. It is great to know that the university values my research activities," she said, explaining that a genuine curiosity about her areas of research in cultural and environmental economics underpins her research endeavours.
"Research partnerships are a vital part of doing good research in my areas of economics. I mostly publish with others – students and academics from Rhodes in Economics and other departments, and academics from other universities. These really rich collaborations make for good research, as in interesting and hopefully useful," she said.
Apart from the extensive research and lecturing responsibilities she is currently focused on getting a new project, Environmental and Natural Resource Economics Focus Area (Enrefa) off the ground in conjunction with Professor Gavin Fraser. This includes six PhD and three Masters students at the moment. "There are huge benefits to working in a research group studying related topics," she said.
By Sarah-Jane Bradfield
First published in the Special Graduation Rhodos Edition click here
Source: Communications
Please help us to raise funds so that we can give all our students a chance to access online teaching and learning. Covid-19 has disrupted our students' education. Don't let the digital divide put their future at risk. Visit www.ru.ac.za/rucoronavirusgateway to donate