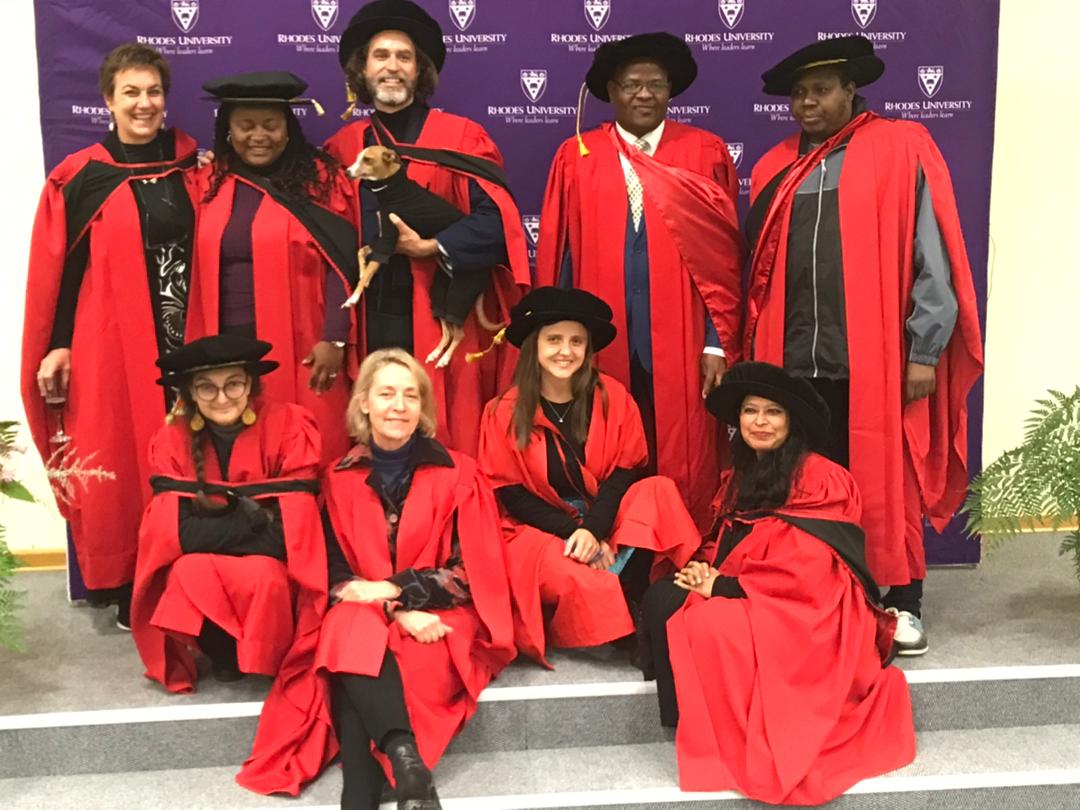 Celebrating Graduation
April marked the first live graduation ceremony since the Covid-19 pandemic in the start of 2020. The occasion saw two of our ELRC PhD scholars cross the stage and capped by the 'Green Dean', Professor Eureta Rosenberg, on Friday afternoon. We celebrate with Dr Anna James and Dr Priya Vallabh who joined a lovely line up of PhDs and Masters who graduated on the virtual stage during lockdown.

2022 PhD graduates:
Dr Anna James
Dr Priya Vallabh

2021 PhD graduates:
Dr Jane Burt
Dr Crispin Dirwai
Dr Sarah van Borek
Dr Robson Mukwambo
Dr Tom Jeffery

2020 PhD graduates:
Dr Zintle Songqwaru
Dr Injairu Kulundu-Bolus
Dr Gibson Mphepo

2021 MEd graduates:
Lisolethu Dlova
Lulu Lwanda Maqwelane
Maletje William Mponwana
Donavan Fullard
Lorna Musiyiswa

2020 MEd graduates:
Mabora Thupana
Sarah Durr van Lingen
Live Matiwane
Hanli Human
Helena Ashipala
Vhutshilo Mudau
Nosi Mtati
Mcebisi Mkaza
Azwi Ramphinwa
Modestus Mwiila

Our warmest congratulations to all of our scholars for achieving this impressive milestone in their lives and for their contribution to the field of Environmental Education. We look forward to our next graduation in October where we hope more of our scholars will cross the live stage.