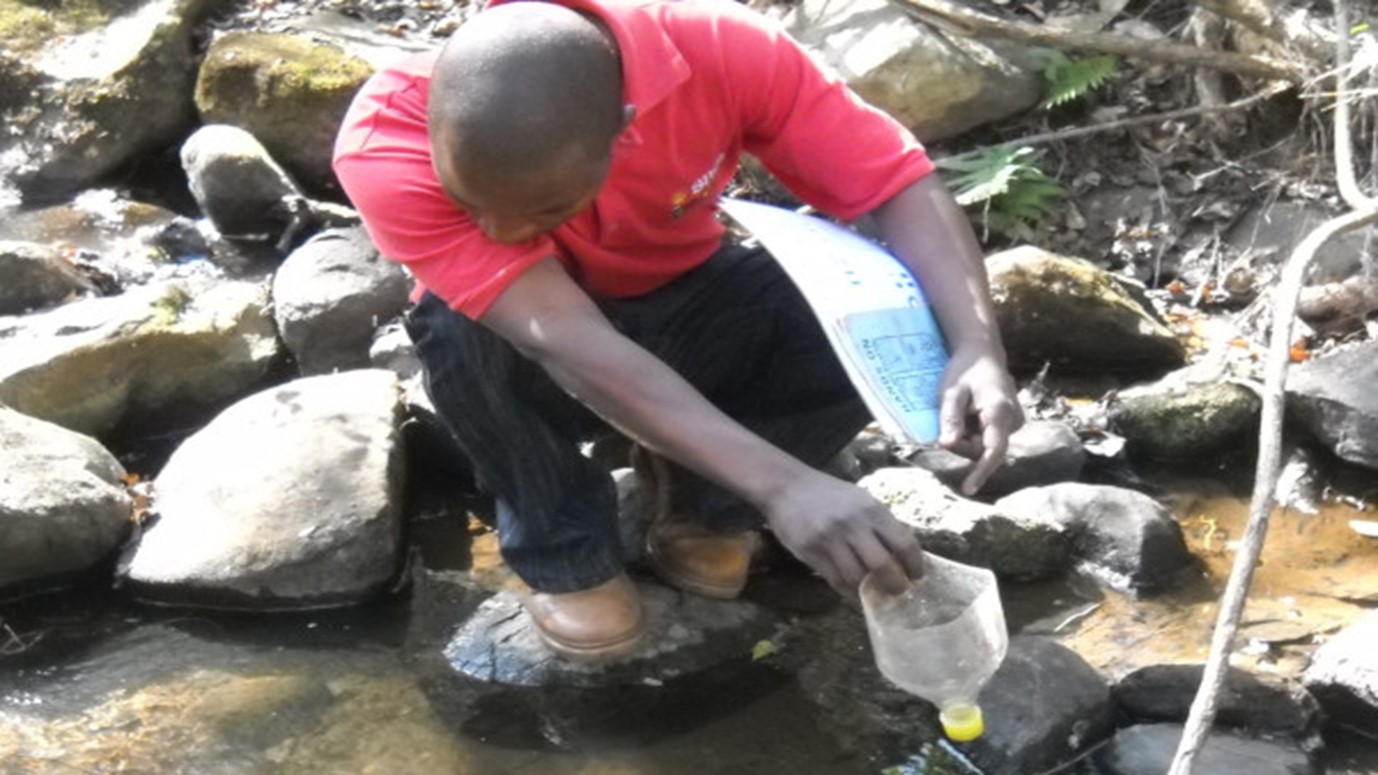 It is often times said that water is life. One old Xhosa woman once said ukuba asiwaxabisanga amanzi sichitha ubomi bethu. Indeed, if we mess with water we mess with our own lives. As one of most precious natural resources available to humankind, water is central to human life. Thus, its conservation and management cannot be overemphasised.
It is against that background that Distinguished Professor Heila Lotz-Sisitka, a South African Research Chairs Initiative (SARChI) Chair in Global Change and Social Learning Skills is working closely with the Water Research Commission (WRC) and leading citizen science partners such as Dusi uMngeni Conservation Trust (DUCT), GroundTruth, iWater, and Creating Sustainable Value (CSV), to undertake a national review of Citizen Based Water Quality Monitoring (CBWQM) projects in South Africa.
Prof Lotz-Sisitka states "The Integrated Water Quality Management (IWQM) policy of 2017 positions adaptive co-management as a significant policy and process framework for integrated water quality management in South Africa". It defines this within an "intergovernmental, adaptive and systems-based approach in partnership with the private sector and civil society". However, to make sense of this in relation to the contribution of CBWQM, there is need to not only think about CBWQM in the context of the evolution of integrated water quality management approaches, of which the adaptive, systems based approach is the most recent advancement. Rather, "there is also need to think this into the wider societal context of democracy building", said Lotz-Sisitka. This is in the context of South African water legislation favouring a deliberative, engaged democracy model in which representatives of the state engage with civil society in deliberative, co-engaged ways to realise the intentions of the policy in practice.
The project involves providing an initial scoping and review of existing CBWQM initiatives in South Africa, with the aim of identifying best practices that can be used to boost the capacity of existing and new initiatives in order to contribute to national and international policy obligations. While the Department of Water and Sanitation's Integrated Water Quality Management (IWQM) Policy (2017), Strategy (2017) and Implementation Plan (2017) describe an integrated, inclusive and adaptive approach to IWQM, "the role of citizen-based water quality management, while included in the policy, remains under-elaborated. There is need to understand the current and potential role of this dimension of the policy", observed Lotz-Sisitka.
In South Africa where many communities are dependent on good quality freshwater and where freshwater is increasingly scarce, this activity is extremely necessary. The project recognises that active citizen participation in water affairs is critical to sustainable development, yet these groups receive little sustainable support for their efforts. The project builds on the practice of a number of projects such as Adopt a River, the Mpophomeni Enviro Champs, Wild Wayz Water Care in Umbogintwini, the Water Hustlers in Nkanini, the Witzenberg Water Savers in Ceres and many others. Individual reviews of some of these programmes suggest that they provide outstanding examples of many of the strategic actions outlined in the IWQM.
Representatives from citizen based water quality management initiatives were concerned about how to amplify and strengthen their practice, and in 2017 they convened a number of meetings to explore:
how best to align these initiatives with national and international plans and goals,
how to take these initiatives to scale and
how to create sustainable funding or business models for this kind of work.
At one such meeting, it was agreed that the individual projects did not have the institutional mandate nor the resources to develop a national 'scaling' initiative. It was thus proposed that a submission be made to the Water Research Commission to support a joint research initiative that would inform the alignment, scaling and sustainable funding of CBWQM, and also to address the WRC mandate to lead the development of a programme to create and support a national citizen-based monitoring programme. This research project is the outcome of this consultation and scoping process. The project is led by DUCT, with the Chair providing research-based support to the CBWQM partners who wished to amplify and strengthen their work across individual projects.
The project is drawing to conclusion, and adopted an action orientated research process drawing on the expansive learning cycle in cultural historical activity theory research, to enhance the scaling of CBWQM. The process unfolded a conceptual framework for scaling of CBWQM in South Africa, as well as practical tools for developing an approach to resourcing this multi-actor partnership activity. The project also uncovered a core contradiction in South Africa notably the mismatch between policy intention and policy actualisation.
In working to advance this initiative, Professor Lotz-Sisitka, Priya Vallabh and Morakane Madiba (two PhDs studying citizen science practice), together with partners DUCT and CSV, recently attended the final CBWQM review meeting with the WRC in Pretoria. During the meeting, WRC reference group members supported the final project report which will be released soon.
In her remarks, the Chair observed that the project has developed a useful framework that identifies different expansive learning scaling pathways for citizen engagement in water quality management, which will require support from a wide range of organisations, including close collaboration with government. The possibilities for significant youth employment opportunities have also opened up in this action oriented research, through the leadership of DUCT in KZN.
"The project builds on a growing body of citizen science and social learning research being developed in the Chair's programmes", said Lotz-Sisitka, and contributes to the expanding archive of cultural historical activity theory and transformative learning research that is being developed in the Chair's portfolio.