SARCHI Chair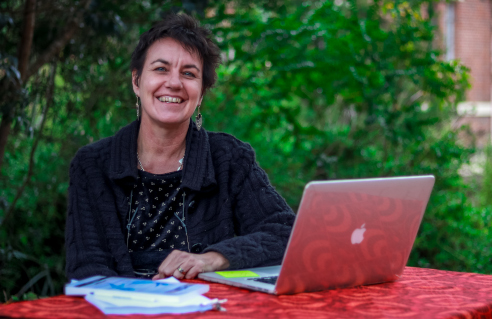 Distinguished Prof Heila Lotz- Sisitka holds the South African Research Chairs Initiative (SARChI) Chair in Global Change and Social Learning Systems.
Based in the Environmental Learning Research Centre in the Rhodes Education Faculty, Lotz- Sisitka is a Professor in Education. Her research over 25 years has focussed broadly on education system development and transformative social learning for green, more socially just and sustainable economies and societies at local, regional, and international levels.
Lotz- Sisitka's research produces knowledge at the science-society interface, focusing on how learning leads development. This is critical for enabling a climate resilient development path in South Africa, and for facilitating access to new job opportunities opening up within the green economy.
"I am particularly interested in a stronger focus on transformative social learning, green skills learning pathways and the implications of this for the common good," said Lotz- Sisitka, "I am also keenly interested in participation in education and learning in a social-ecological system context. I believe that such research is needed if societies are to adequately respond to the ever-burgeoning risks and injustices associated with environmental degradation and ongoing degradation of the commons."
Lotz- Sisitka said that she anticipates a reduction in management responsibilities, allowing her time to strengthen her main research and publish more of it in the future.
"I felt sort of 'awed' when I heard the news as I was not sure that our application would be approved," she said. "I realise that this is a special form of recognition, and I was grateful to all of my colleagues, and the scholars in our research programme for the collaborative way in which we have been able to build up the field of environmental education research in southern Africa over the past 25 years."
Looking at the research being put out by Rhodes University scholars, Lotz- Sitsika said, "Rhodes University has a strong research track record. It is a research-led institution, and has a postgraduate profile of 30%," she said before adding, "It also produces high numbers of research outputs per capita, and using this measure, it compares favourably with the top universities in South Africa."
Article by: By Dave Mann
Last Modified: Tue, 20 Sep 2022 12:57:57 SAST