Welcome to Geology at Rhodes University
The Geology Department at Rhodes University is over 110 years old, having celebrated its centenary in 2005, and has a proud tradition of producing high quality geologists both for the academic and industry streams throughout its history. As part of a double-major programme in the Faculty of Science, we offer a 3-year undergraduate BSc major programme in Geology with a strong emphasis on fundamental geological skills and a well-rounded curriculum. This is complemented by a one-year Honours post-graduate degree programme involving the cultivation and demonstration of higher-level descriptive, analytical and communication skills. Each year except 1st year includes a "hands-on" field course component in which applied skills and a team ethos are developed. Higher research degrees are offered at MSc and PhD levels.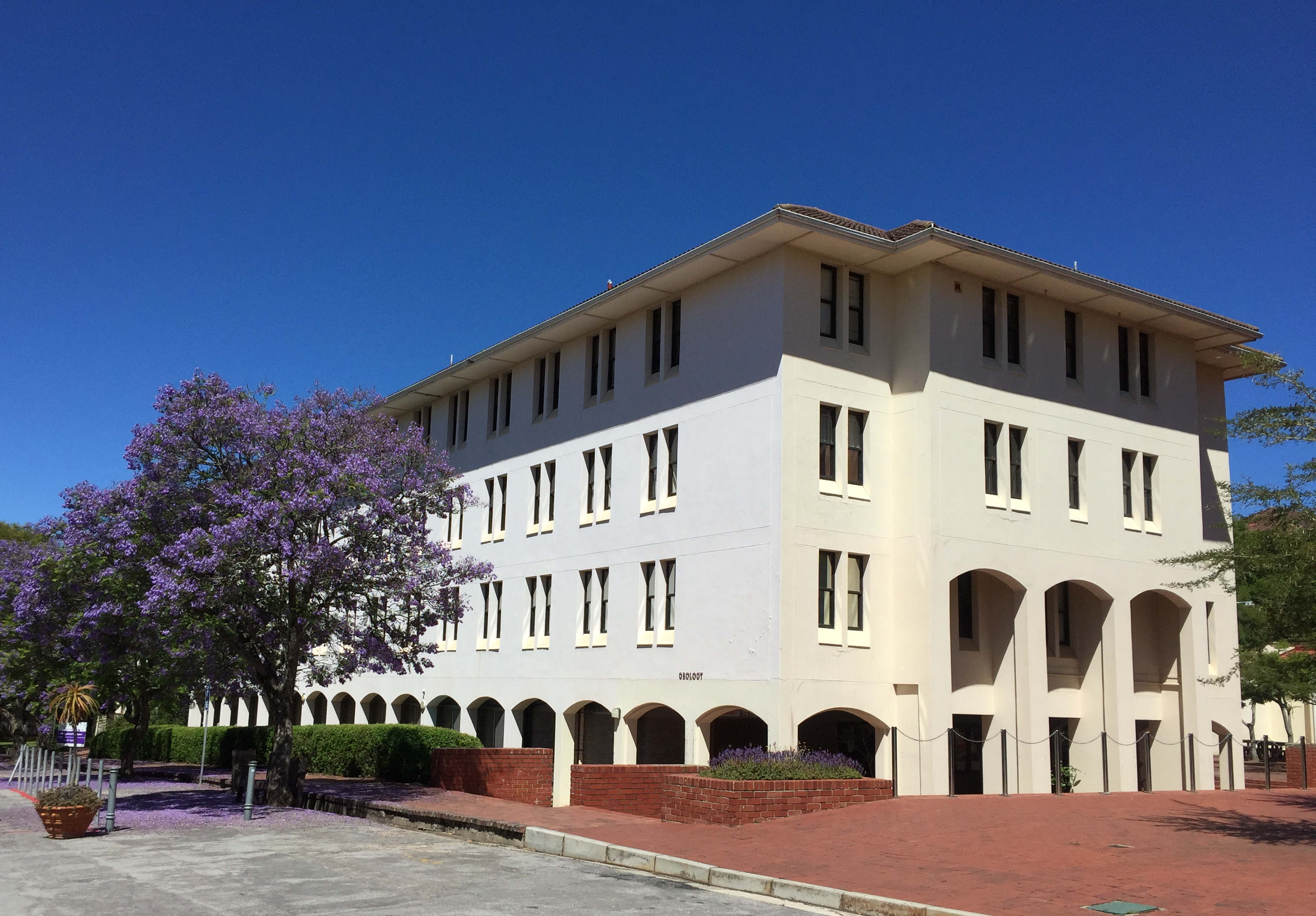 The Geology building in spring
Currently the economic crisis has affected key commodity prices, which has led to fewer job opportunities than in the past. Given that the economy of the minerals industry is cyclic, this is an excellent time to spend a couple of years at university in order to upgrade existing degrees. More and better career options will be available in the future and higher level education will enable you to exploit them. If you are interested in finding out more about any of our training programmes, please see the relevant weblinks for further information, or contact us.
Staff and students in our department have access to a number of high-quality analytical tools, such as a fluid inclusion laboratory, XRD, and SEM-ED spectrometry, and one of few electron microprobe facilities on the African continent.
Last Modified: Mon, 11 Jan 2021 15:28:31 SAST