MSc Program in Exploration Geology
Prof Jock Harmer, the former director of the Exploration Geology MSc Program, has retired at the end of 2019. The University is currently undertaking an assessment of the Program ahead of initiating the search for a new Director. As a consequence, no new registrations will be accepted for until further notice.
The postgraduate programme in Exploration Geology has existed for four decades, offering a MSc level degree qualification through combined course-work and thesis.
Historically offered as a full-time course, changes in the nature of the exploration/mining industry in Africa, motivated a redesign of the programme to a part-time format running over two academic years. The part time structure enables working professionals the opportunity to further their skills in the broad field of mineral resources. Attendance at Rhodes University is required for the two coursework modules run in each year over the two year period.
Selected courses in the teaching modules are offered as workshops to non-registered delegates. Industry delegates are welcome to attend any part of the coursework program. Costs are made available on request. Should you wish to be kept informed of future workshops, please e-mail a request to the program's Office Administrator Ms Ashley Goddard.
Staff
Professor RE "Jock" Harmer is the director of the programme. Ashley Goddard is responsible for most administrative matters.
The program offers a two year part-time, in attendance MSc degree (coursework and thesis).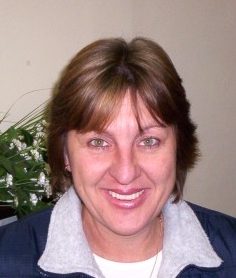 Ashley Goddard (BSc Zoology/Botany)

E-mail: a.goddard(at)ru.ac.za
Phone: +27 (0)46 603-8310
Last Modified: Wed, 30 Sep 2020 08:06:33 SAST