MSc Exploration Geology Field Exercises
Prof Jock Harmer, the former director of the Exploration Geology MSc Program, has retired at the end of 2019. The University is currently undertaking an assessment of the Program ahead of initiating the search for a new Director. As a consequence, no new registrations will be accepted for until further notice.
Field Exercises form an important part of the coursework component of the MSc Exploration Geology Program. Each 12-14 day exercise is held at the end the two coursework modules devoted to ore deposits presented in the first quarter of each year. The Field Exercises use the diverse selection of world-class ore deposits in South Africa as natural laboratories providing insights into geological processes involved in the generation of economic deposits. Localities are selected to enable candidates to gain an appreciation of all the stages of development of a successful mining venture – from the identification of prospective targets, through exploration and resource/reserve definition to development and mining.
Field exercises are arranged to visit geological sites and prospects, deposits and mines in two broad geographic areas:
"Northern Kaapvaal Craton" region covering the north-eastern portions of South Africa
Commodities include:
Gold: palaeoplacer deposits of the Witwatersrand Supergroup; orogenic deposits in the Barberton area
Permian coals of the Karoo (Witbank and Waterberg basins)
PGE-Cr-Ni-V deposits hosted by the cumulates of the Rustenburg Layered Suite in the Eastern and Northern Limbs of the Bushveld Complex
Mineralisation associated with the acid phase of the Bushveld Complex including Sn, fluorite, Mo-W
Carbonatite-hosted P and REE
?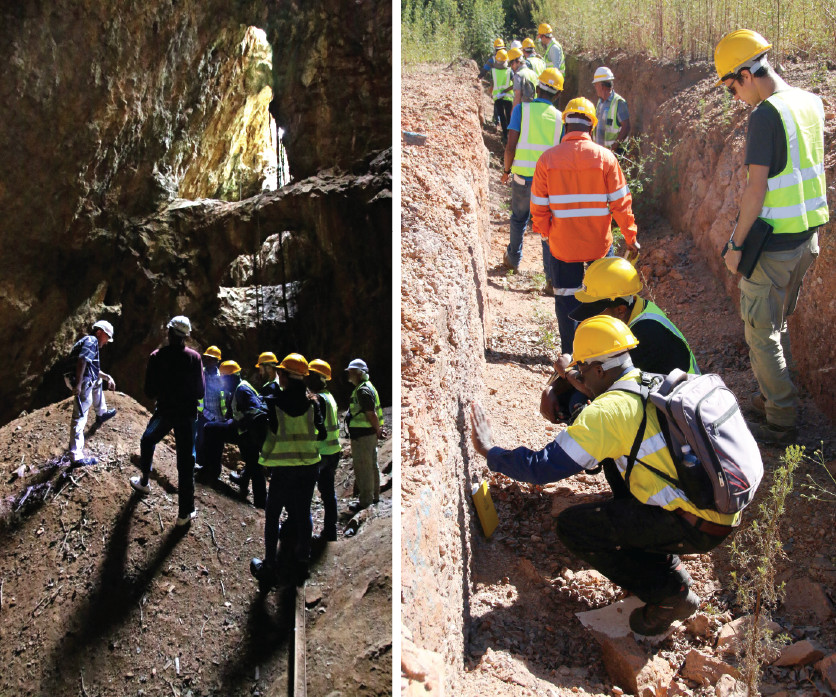 2017 MSc class in the Mines of Moria (aka Sheba Mine's Golden Quarry; left), and enjoying deeply entrenched views at West Wits open pit operations.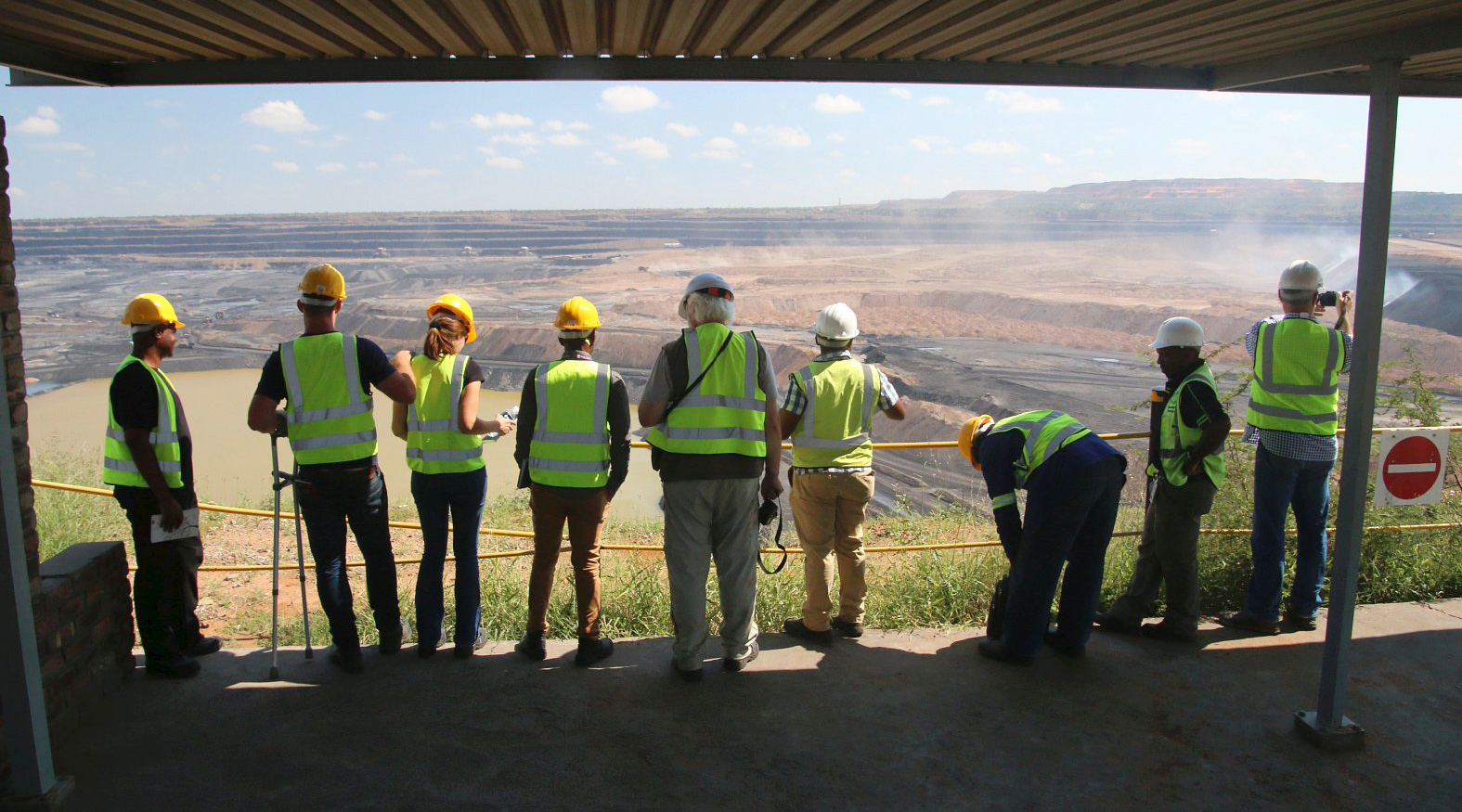 Outlook into the Grootegeluk coal mine in 2018.
Northern Cape/Namaqualand
Diamonds – primary kimberlitic and alluvials
Fe and Mn deposits in the Kuruman-Sishen-Postmasburg area
Pb-Zn-Cu deposits of Aggeneys-Gamsberg; MVT-type Pering Pb-Zn; Okiep historical Cu mining district
Pegmatites of the Kakamas and northern Namaqualand areas
Steenkampskraal Th-REE deposit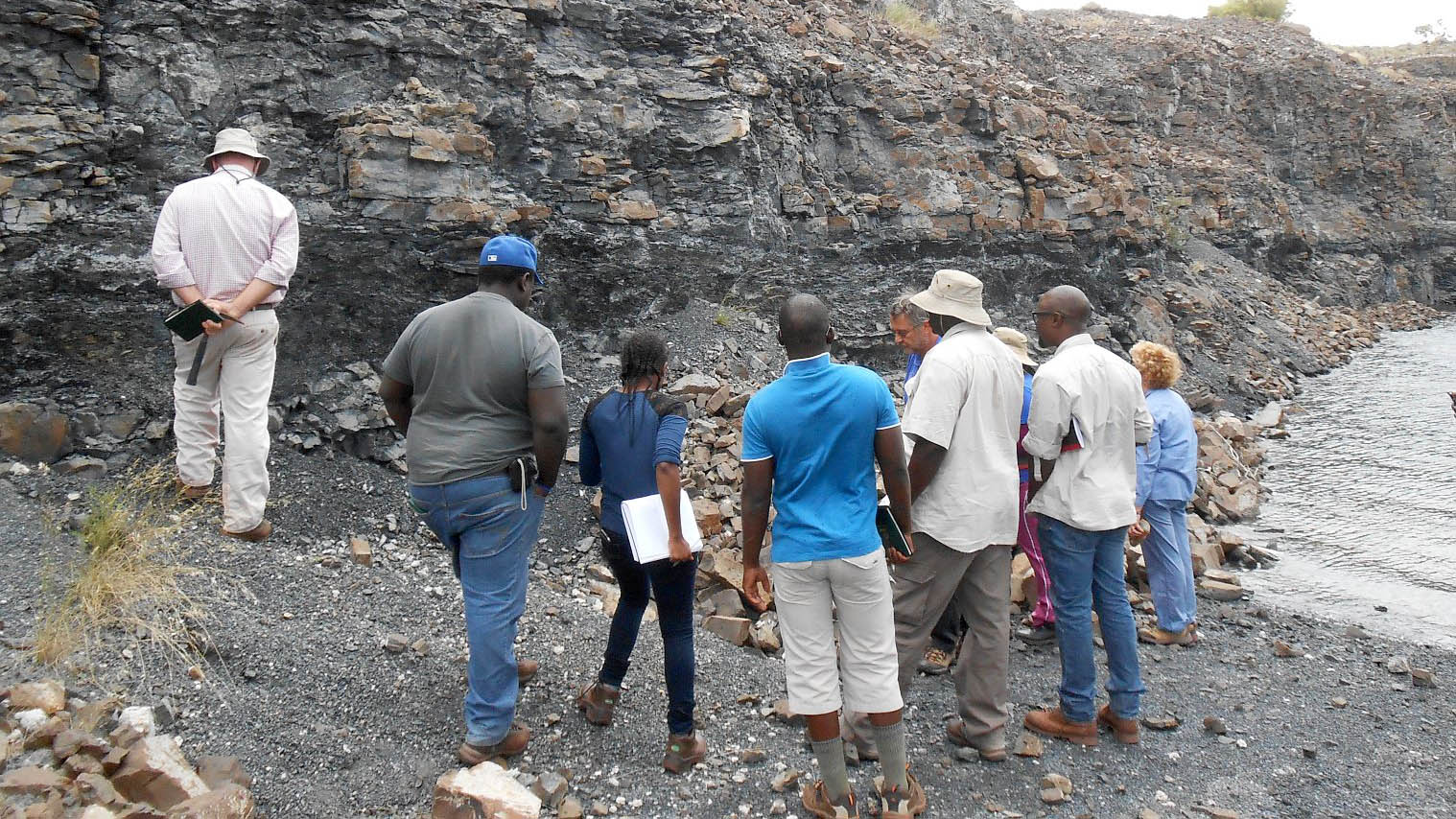 The 2015 class peering at the Pering MVT deposit.
On completion of the exercises MSc candidates are required to compile a report synthesizing their field observations and experiences with the theoretical and case study information covered in the coursework.
Prof RE Jock Harmer manages these field exercises. Other staff members may join him and the students on these excursions.
Last Modified: Wed, 30 Sep 2020 08:07:14 SAST