Talking to your Manager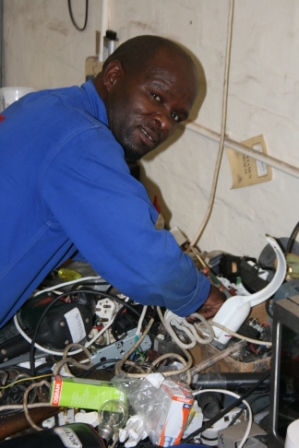 Small Appliances Workshop
Having the understanding and co-operation of your manager or HoD in your career development is extremely beneficial as s/he can:
Provide helpful feedback regarding your strengths and areas of development. This ensures that your own self-evaluation is accurate
Be aware of your career aspirations and consider how these can be met within the division/department/section/unit (if you are good, your manager will not want to lose you!)
Network on your behalf indicating to other managers your interest in particular posts
Promote the positive contribution you have made and the kind of person you are
Facilitate your access to development opportunities e.g. different kinds of work and exposure, delegation of new responsibilities, support for training courses
Explore how your career development can also benefit the division/department/section/unit
Better prepare for your possible move resulting in less disruption for the division/department/section/unit. This ensures a positive future relationship with this manager
These career discussions with your manager/HoD should not only focus on what you need and how you will benefit from development opportunities but also how the division/department/section/unit and the institution may benefit. For more advice on how to conduct this discussion, refer to this Toolkit:
How to Speak to my Manager About my Career Aspirations

If you need assistance, please contact the Human Resources Development Office on x8239.
Last Modified: Fri, 15 Jul 2011 14:58:06 SAST