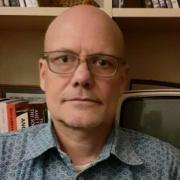 Martin Gustafsson is an education economist and associate professor attached to the Research on Socio-Economic Policy (ReSEP) unit1 , which in turn is linked to the Department of Economics at Stellenbosch University. He moreover provides technical assistance on a parttime basis to the national Department of Basic Education2 , Pretoria, South Africa. He is based in Pretoria. The following are key areas of experience:
 Analysis for government and global organisations. Has analysed data (household and administrative) and relevant texts to produce economically focussed reviews needed by government and global organisations. Examples include a 2016 review of performance and attainment in South African schools, a 2008 review of education financing in Swaziland, a 2015 review of teacher allocation in Namibia, and an analysis of floor effects in international test data for UNESCO. Has produced complex VBA-enhanced Excel tools to model future scenarios, for example in the costing of a revision to the South African teacher pay system in 2007.
 Academic analysis. Has published a number of economics of education papers, articles and chapters dealing with, amongst other things, school demographics (including the use of spatial analysis for this), school funding, student assessment trends, causal factors behind school improvement, labour market impacts of education, and cross-country comparisons of education systems.
 Policy formulation for government. Has participated extensively in policy-making discussions and done the resultant writing up of official policy with respect to the funding of schools, technical and vocational colleges, and early childhood development (all in South Africa). Formulated a data utilisation strategy for the Ministry of Education in Pakistan in 2007. Was responsible for the writing of the basic education sector plan in South Africa, released in 2012, and again in 2015 and 2019.
 Production of management tools. Has designed and constructed database systems to manage teacher allocation and budgeting, both in South Africa and Nigeria. Wrote a functions, workload and staffing guide for a newly established economic analysis directorate in the South African Department of Education in 2005.
 Fostering partnerships between the academic and government spheres. Has contributed towards building ties between government and universities, in particular fellow researchers from the Department of Economics at Stellenbosch University, in order to promote more empirically-oriented policymaking and more policy-focussed academic work. Has worked on building the relationship between the DataFirst unit at the University of Cape Town and the South African national education authorities, a relationship which has resulted in access by researchers to official school-level data through the DataFirst online data sharing facility. Since 2016 has maintained a Facebook 1 http://resep.sun.ac.za. 2 http://www.education.gov.za. 2 blog, Martin Gustafsson's Take on Data3 , aimed in part at raising awareness in the research community about the kinds of data which are publicly available, and what they can be used for.
 Teaching. Has designed and delivered economics of education courses aimed at education administrators, one in Pakistan, and a 'blended learning' (part distance, part contact) course offered by the School of Education at Witwatersrand University 4 . Has moreover participated in the design, delivery and evaluation of an education planning programme for Central America, offered by the INCAE business school in Costa Rica (this programme is a sister programme to the Witwatersrand programme). Has taught English as a foreign language for adult professionals (five years in Argentina and Spain) and has worked as a secondary school teacher (five years in Limpopo Province, South Africa) and an acting school principal (one year, also in Limpopo). Education B.A., Languages and History, University of Cape Town, South Africa, 1985 Higher Diploma of Education, University of Cape Town, South Africa, 1986 Diploma in Programming, Information Technology Users' Council, South Africa, 1996 Diploma in Applied Education Economics and Planning, University of Witwatersrand, South Africa, 2000 B.A. (Honours), Economics, University of South Africa, 2002 ['Honours' in South Africa is a denomination for a pre-Masters post-graduate degree, and not a reference to a distinction, as is the case in some other countries.] M.A., Economics, University of Stellenbosch, 2005 Ph.D., Economics, University of Stellenbosch, 2014.
The focus of the PhD dissertation was macroeconomic country development models and their implications for education planning. Employment Chronology (from most to least recent) July 2008 to present. Researcher/education economist, University of Stellenbosch (based in Pretoria). Is currently employed on a part-time basis as a researcher with the University of Stellenbosch, and is hired on a limited basis to provide technical support to the South African Ministry of Basic Education (referred to as the Department of Basic Education, or DBE, in South Africa), with the reporting line being directly to the Director-General in the DBE.
Work since June 2008 has included an EU-funded review of data use in the South African education sector, a review of the Swaziland education sector for the World Bank, a human resources strategy for Namibia's education sector, and the development of South Africa's basic education sector plans. Between 2009 and 2014, spent around a month each year delivering an economics of education course offered by the School of Education at Witwatersrand University for education administrators from several countries, mostly in Africa.
Since 2010, has moreover made five trips to Costa Rica to participate in the design and evaluation of an education planning programme there5 run by the INCAE business school. Starting in 2018, has worked on various reports for the UNESCO Institute for Statistics (UIS) aimed at strengthening the global monitoring of the Sustainable Development Goals relating to learning proficiency. May 2001 to June 2008. Researcher/education economist, RTI International (based mostly in the Ministry of Education, Pretoria, South Africa). In this seven-year period,a 3 https://www.facebook.com/martingudata.See also the separate blog at http://myemissions.co.za. 4 https://gc21.giz.de/ibt/GC21/area=module/main/en/usr/modules/gc21/ol-FLEX-edufinance2011/info/ibt/articles/download-resources/2012_Brochure.pdf. 5 http://www.incae.edu/es/clacds/programa-educacion/Descripcion.html.
Last Modified: Mon, 07 Aug 2023 09:33:32 SAST