2009 Winners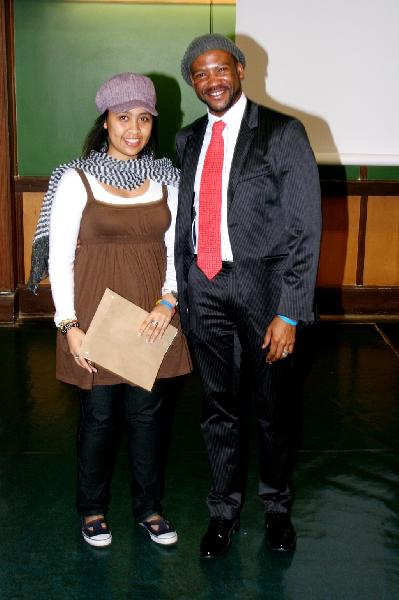 Samantha Blair (left) and Tshepo Nkosi (Telkom)
1. Samantha Blair: "Thank you so much for awarding me with this scholarship and for recognising the achievements of JMS students @ RU. I am even more motivated to succeed now, and to continue to perform to my full potential in my studies"
2. Vhanangwele Nemakonde: "Sometimes knowing that there is someone out there who cares about your success makes a difference in one's life"
1. Candice Ford: "It drives me greatly to know that there are people out there who are helping students like me, and it inspires me to work hard to be in the position where I could do the same for other students one day."
2. Athenkosi Mahomana: "I would like to thank the donors for this blessing. I can assur them that they made a lifetime investment in awarding me this scholarship - it will be put to good use."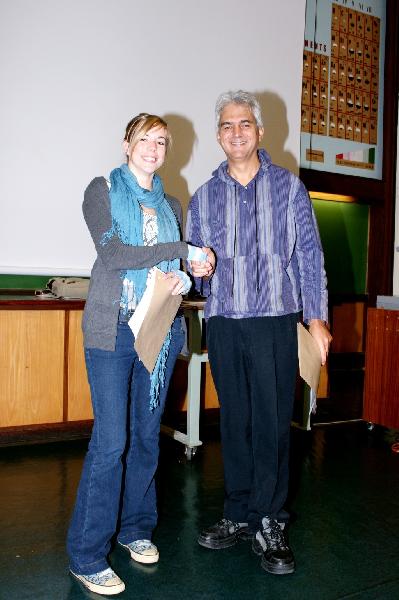 Candice Ford (left) and Guy Berger
John Dludlu Ethical Journalism
1. Palesa Radebe: "My fees are a great concern to me and having the scholarship helps ease the burden of worry about my tuition."
2. Bakhulule Maluleka: "I'd like to thank Mr John Dludlu for awarding me this scholarship because it not only means that the financual burden upon my mother is alleviated but it is also a sign to me that all positive effort are rewarded in due time."
Lucy Berger/Ntombana Mnyanda
1. Jason Joseph: "I would humbly and gratefully like to say thank you so very much! The acknowledgement and assistance has refulelled my perseverance and more especially lightened the mental and psychological load that comes with financial matters."

Hilton-Barber Scholarship
1. Yolisa Madizizela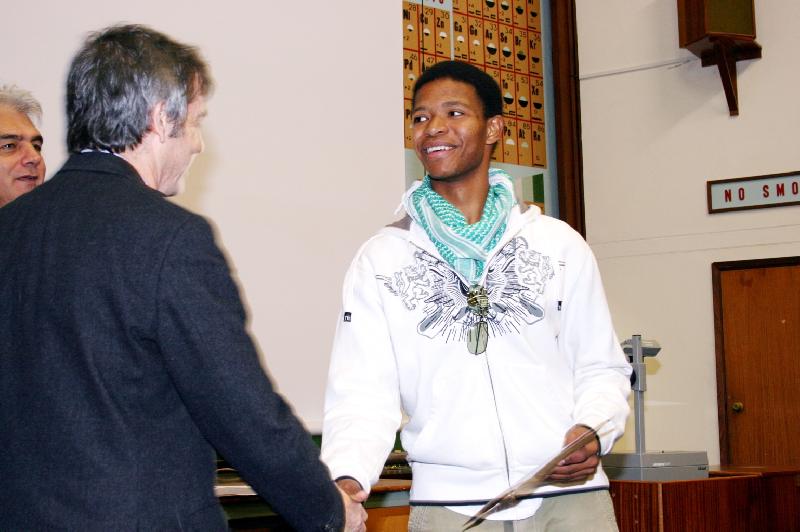 Larry Strelitz and Jason Joseph (right)
Last Modified: Fri, 15 Jul 2011 15:01:35 SAST