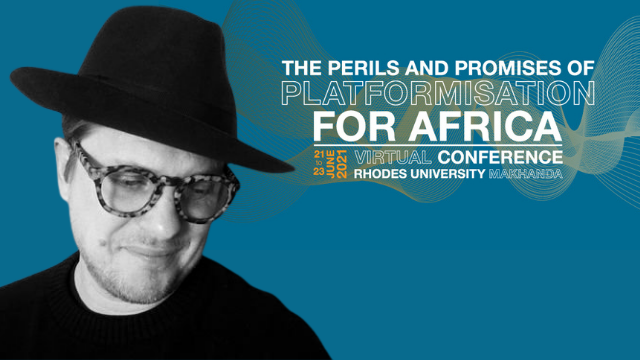 By Luvo Mnyobe, Masters in Journalism & Media Studies student
Journalists worldwide do unpopular work that places them under threat – and this is not just a reality in autocratic states but one faced by journalists around the world. Cyberattacks have become the latest attack method of choice against journalists, with cases continuing to rise exponentially.
This was the topic of discussion for the last seminar on the second day of the Highway Africa virtual conference, which ran from 21-23 June 2021. The discussants included Daniel Cuthbert, Global Head of Security Research for Banco Santander, and David Moepeng, Founder of eBotho Cyberspace in Botswana. Dr Roukaya Kasenally, CEO of African Media Initiative (AMI) and Associate Professor in Media and Political Systems at the University of Mauritius, chaired the discussion.
Recognising cyberattacks as a significant issue that journalists face as they confront and conduct major investigative work on corruption and abuse of power by states, Cuthbert argued that journalists are forced to source technical skills to protect themselves from cyber threats. He argued that if journalists were equipped with hacking skills, they would be far better protected from cyberattacks.
Last year, the cyberattacks aimed at a team of Aljazeera journalists highlighted that journalists are vulnerable to attacks intended to question their credibility.
Globally, newsrooms are shrinking and funding into journalistic work is increasingly reduced. Here in South Africa, there are much fewer reporters than ten years ago. Resulting from the disastrous impact that many newsrooms experienced due to the pandemic, many newspapers have shut down, which means that journalists have minimal resources to conduct their day-to-day research and little to no money to fund sufficient cybersecurity.
An additional component that Moepeng brought to the discussion was the rise of fake news on digital outlets. Moepeng argued that journalists must be sensitive to the spread of fake news on social media. He added that newsrooms should insist on fact-checking and verifying and validating sources despite the pressures to publish scoops first.
According to Moepeng, a return to the basic tenets of journalism will help restore public trust in journalism that is growing more and prone to attacks through deep fake videos. Deep fakes are manipulated videos and images that, at first glance, seem legit but have been edited to look like something else. Moepeng said if journalists are given more time to verify their sources, they will be less likely to fall victim to cyber attacks in the form of deep fakes.
For more reportbacks on Highway Africa 2021, please see www.ru.ac.za/latestnews