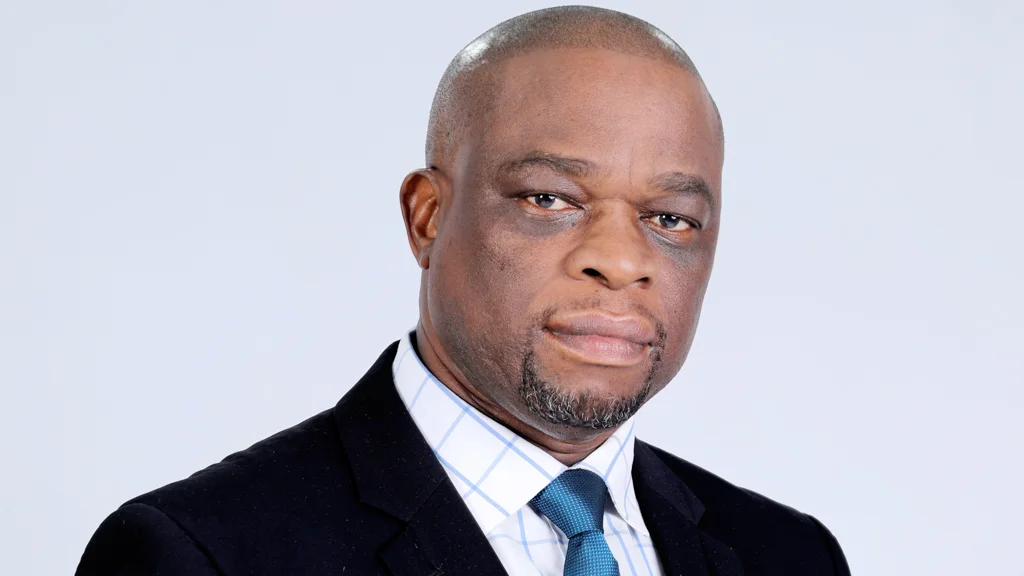 One of the South African Broadcasting Corporation's (SABC) finest journalists and Rhodes University's School of Journalism and Media Studies' (JMS) alumnus, Thami Dickson, has been appointed News and Current Affairs Editor for Channel Africa. Dickson is an experienced journalist with almost 20 years of working experience in radio and television news production.
The proud Ngqushwa-born journalist matriculated from Masiphathisane High School in Gqeberha and came to Rhodes University to study a Bachelor of Journalism between 1996 and 1998. He said he felt privileged to have been accepted but initially experienced culture shock because of the unfamiliar environment. "I was just a rural boy from Ngqushwa, and, at the time Rhodes University was a faraway dream because of how things were back then," he said.
Dickson has fond memories of his residence, Botha House. "I have unforgettable memories about life in residence, especially how we used to bother our very kind 'mothers' (cooks) and ask them for leftovers because we used to study till the early hours and would obviously get hungry. I also miss all the fun activities we used to have at res and the hilarious fights over what to watch on television. There was one tv set, and the house rule was that whoever got to the lounge first had the discretion to change the channel or not. This sparked much bickering among students. I also formed great friendships at residence and at Rhodes University in general, some of whom are still intact even in our adult lives," said Dickson.
He said Rhodes University gave him the best training in journalism, which empowered him with practical journalistic tools that helped him a great deal in his work as a journalist over the years. "From telling South Africa's difficult story of political transition to how the remnants and the legacy of the apartheid system continues to complicate socio-economic challenges facing ordinary South Africans. The Rhodes University journalism training helped me tell the story of South Africa's foreign policy and what it sought to achieve as our country was taking its rightful place in multi-lateral platforms, such as the United Nations, to influence the global agenda," he said.
Dickson joined the SABC in 1999 as an intern when he left Rhodes University and has held numerous editorial and management positions there. He has worked in news production, from being a field reporter, current affairs producer and presenter, and news reader. He also has extensive knowledge of the African continent. He led the SABC news bureau based at the United Nations Headquarters in New York. He has also headed the SABC Newsroom in the Eastern Cape as an Assignment Editor for radio and TV.
He said his appointment is an excellent opportunity to contribute to the telling of the African story of development through an African perspective and the dissemination of African news content to the diverse audiences of the SABC's unique radio station - Channel Africa - which broadcasts online across the African continent and the rest of the world.
JMS Head, Dr Jeanne du Toit congratulated Dickson and said: "I have followed Thami Dickson's career with interest, and this appointment is well-deserved. On behalf of the School, I congratulate him and wish him well."
Vice-Chancellor, Professor Sizwe Mabizela, said: "As the University, we burst with pride in Thami Dickson's stellar contribution through his profession as a journalist. In these difficult, uncertain, and troubling times, our society looks to all of us to be a voice of reason, a voice of truth, a voice of justice, and a voice of hope. I do not doubt that Dickson will continue to be all these things. He is one of the journalists who know how to use their immense power to instill hope and optimism for a better tomorrow. His alma mater is proud of him and his achievement."