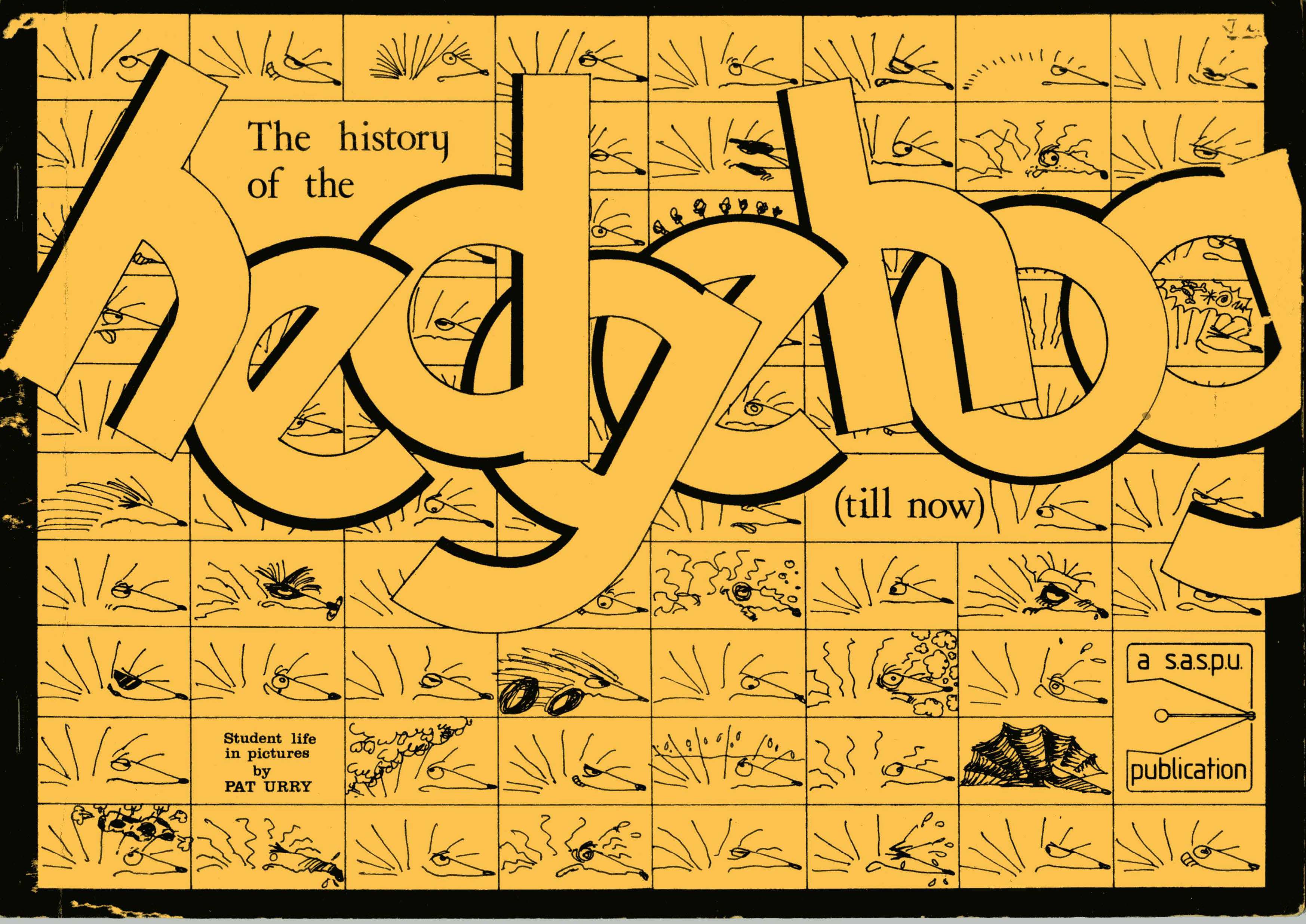 Q&A with Guy Berger, former head of the School of Journalism and Media Studies at Rhodes University
Question: Tell us something about Shaun Johnson that is less well known:
Answer: He knew his typefaces… and more. In 1996, the Rhodes Journalism Review set aside four full pages featuring an account of colour palettes, and typefaces like Nimrod and Helvetica Neue Bold Condensed, and Gill Sans Bold Extra Condensed. The content was penned by Shaun, describing his changes at the then 139-year-old Cape Argus earlier in the year. And he wrote: "A redesign is a necessary, but not a sufficient, condition for a relaunch." In his view, design should not be imposed from the beginning; it had to follow a clear vision of the positioning of the paper. That's insight.
Question: What shaped his approach to newspapering?
Answer: Shaun's talents had been displayed a little earlier when he set-up the Sunday Independent newspaper, again a mastery of concept and design working together. But circa 1978, he worked with fellow student Craig Tyson to produce a stylish new look for the Rhodes University student newspaper, then called "Rhodeo". Big graphics, lots of white space, readable text – interesting even to students who were apathetic. Thereafter came a solo publishing – a booklet featuring the hedgehog cartoons of fellow student Patricia Urry [SEE ATTACHED PDF], which had been a regular feature of the student paper. He appreciated the value of humour. This was reflected in his piece for the Rhodes Journalism Review, which concluded with the sentences: "One reader's delightful early response to the new paper was this: "Dear Sir, your newspaper reeks of youth. I think he meant it unkindly, but I don't see it that way at all."
Question: What was he like as a s student at Rhodes?
Answer: In the late 1970s, Shaun stood out as a cool cat on campus. While some students drove about in old VW beetles, he zooted around in a chic "LeCar" model made by Renault. The yuppie image didn't keep him aloof from the political students in working with NUSAS, the leftwing white student movement, and from attending its annual conference in 1979. Style and politics combined in amazing dance parties he hosted at his digs – exposing us all to the beats and lyrics of Bob Marley, Patti Smith and The Police.
Question: Tell us about his post-Rhodes studies
Answer: He won a Rhodes Scholarship in 1982 and went on to Oxford University. There he researched how newspapers could be a force for democracy, publishing the results in a journal article under the title "Barometers of the liberation movement: A history of South Africa's alternate press". He also edited the 1988 book "South Africa: No Turning Back". Alongside a contribution by fellow South Africa Kumi Naidoo who now heads up Amnesty International, the book includes a chapter by Shaun himself. Titled "'The Soldiers of Luthuli': Youth in the Politics of Resistance in South Africa", it showcases his star academic abilities. The struggles of South African youth were not only a research subject, however. They had inspired him profoundly. At one point during his studies in the UK, he confided to me that he had come close to joining the ANC underground. In the end, he said, he opted for a different role. This he attributed to the lesson he drew from seeing me being jailed from 1980-1983 as a consequence of infiltration by apartheid provocateurs into liberation networks.
Question: So the path he took was journalism as a vehicle for change…
Answer: Returning to roots to join the throes of change in the 1980s, became more important for Shaun than completing his PhD at Oxford. Once back in the country, he helped with the publication of the South African Student Press Union newspaper, titled Saspu National. This served as an organizing and informational tool for township activists. Among those using it was the Free Mandela campaign, a forerunner to Shaun's future role. When the Weekly Mail, now the Mail & Guardian, launched, it became an influential outlet where Shaun could put his brave news reportage and political analysis to good effect. As the political transition then got into gear, he became part of the "alternative press" journalists who joined the mainstream media, in his case helping to transform The Star newspaper. Among his writings at the time was a column in which I featured. It concerned my fall-out with a Cape Town political magazine titled New Era. For narrow political reasons, the "comrades collective" at that publication refused to publish an interview I had commissioned, giving me no alternative but to resign as editor. Shaun's column condemned the foolishness of this censorship, which he called "a small South African tragedy", and he republished the text in his 1993 book titled "Strange Days Indeed". By the time of the 1994 elections, the then Argus newspapers had been bought by the Irish Independent Newspapers company. It was there that Shaun started the Sunday Independent and then redesigned the Cape Argus. It was also there that he played a role in helping to unify black and white editors in what today is the South African National Editors Forum. He became one of the few white journalists to earn the trust of Nelson Mandela, and Shaun would later end up reporting to him in regard to setting up the Mandela-Rhodes foundation.
Question: He helped to fundraise for the School of Journalism and Media Studies at Rhodes…
Answer: Media managers, not journalists, have access to money. Luckily, for the School, the new owners of Independent moved Shaun out of editorial and into a management position in the company, giving him access to resources. For Rhodes Journalism Review, he helped to ensure a regular flow of company advertising that contributed to paying for the printing. He gave personal contributions to the School's Steve Biko journalism scholarship fund. And he opened doors for fundraising, such as at the annual meeting of the company's an international advisory board of luminaries, including former Drum magazine editor Anthony Sampson and retired political leaders from the UK, Canada, and the US. Through him, I got an opportunity to "pitch" this group about backing a new building for the School of Journalism and Media Studies. My presentation relied on flash software, but it apparently fell short in flashiness. Shaun told me afterwards: "Your show looked home-made, but that character made it appealing to the board." In the end, the company did donate to what is now the Africa Media Matrix building at the Rhodes campus.
Question: what strikes you about his impact on the world?
Answer: He really believed in education. Shaun kept enthusiastic about Rhodes journalism over the years, returning from time to time to give guest lectures to students. In more recent years, he served on the University's board of governors. In 2004, he was awarded the Centenary Old Rhodian Award. At the ceremony, he described how two very different men's lives had intersected with his - Cecil Rhodes and Nelson Mandela. He was then setting up the foundation that united their names. It is part of this legacy that today more than 530 scholarships awarded by the foundation. That's a lot of people whose lives have intersected with a wonderful South African, and who can learn a lot about life from a man who also knew his typefaces.