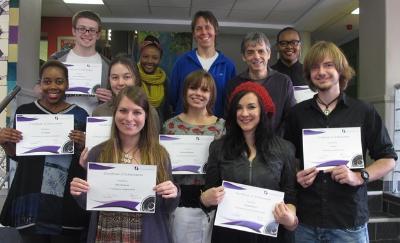 ‌
"Transmissions, reaching all ears" aired on RMR 89.7fm from Monday to Friday during the first semester's swot week in 2013. The aim of this project is to enable discussion between Rhodes and broader Grahamstown about the university's relationship with its social environment. The series deals with the following questions:
"Do people who live in Grahamstown feel that the university forms part of the town, or that it exists separately? What do different stakeholders understand to be the responsibilities that Rhodes bears towards the town in which it is based? How does the university respond to such expectations? What does Rhodes say about its role in this town? To what extent do they live up to these claims? What are the problems, issues and solutions?
Campus radio 101
Penny drop
The Religious Question
Ground rules
Simply sexual
Lingua Franca
Community Beats
Word of mouth
Who RU?
Last semester's radio students received awards for excellent work.
Last Modified: Wed, 20 Nov 2013 09:06:00 SAST