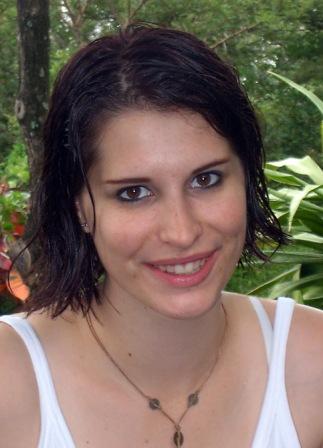 Rhodes University students Ingrid Cloete and Cathleen O'Grady were recently awarded prestigious Skye Foundation Scholarships in Cape Town towards a Post Graduate study at Oxford and Edinburgh respectively.
The Skye Foundation awards a number of annual scholarships to postgraduates of exceptional merit who intend to read for higher degrees. The scholarships are awarded on the basis of outstanding academic achievement in any discipline and they are therefore awarded only to candidates of exceptional merit who have distinguished themselves academically throughout their studies.
It is not possible to apply directly to the foundation for support, as it is the trustees who actively seek out suitable candidates through their approaches to local research universities. This makes the prestige of this award even greater to the two students who are no strangers to being in the public eye.
Cloete who completed her LLb degree as a Mandela Rhodes Scholar intends to study at Wolfson College in Oxford. Having worked as a legal theory tutor and volunteering at Rhodes Legal Aid Clinic you would think she had no time for her other passions such as travelling, debating and general adventure while also having been the secretary of the CMRS.
"It's difficult to explain how much it means to me to know that I'm really going to Oxford in September. I've been dreaming about Oxford for years. The degree I'm going to do is one of the most highly-esteemed Masters-level qualifications in law in the world - it's just an incredible opportunity," she said. 
Cloete also came in the Top 100 law students for academic achievement and was part of the group of Rhodes law students who won the Africa Moot competition a few years back. Trying to top that would be a massive feat; however, she did, by winning the best individual oralist award in the Anglophone category also at the Moot.
"I'm very fortunate to have had incredible support from the Law Faculty and John Gillam at postgrad financial aid," added Cloete.
O'Grady is no different! She accomplished the unheard-of feat of completing two full Honours degrees (in Linguistics and Philosophy) in one year, while fully participating in extra curricular programs such as being a member of Representatives from Green Revolutions and Social Solutions (GRASS). She is going to University of Edinburgh, to do the MSc Evolution of Language and Cognition, which is an interdisciplinary taught Master's.
It is clear that these two candidates of exceptional quality and it is a pleasure to have them associate with Rhodes University, with their hard work and efforts being an example to all students who study here, where leaders learn.
Story by Paige Knight
Picture supplied: Cathleen O'Grady.
Source:
Please help us to raise funds so that we can give all our students a chance to access online teaching and learning. Covid-19 has disrupted our students' education. Don't let the digital divide put their future at risk. Visit www.ru.ac.za/rucoronavirusgateway to donate