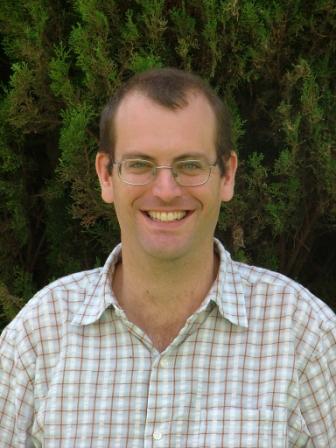 Rhodes University students entered for the examination performed extremely well. Those taking the exam for the first time achieved a 100% pass rate, and there was an overall pass rate of 83% for all Rhodes candidates. 
These figures can be compared against the national averages of an 80% pass for first time candidates and 64% for all candidates.
The South African Institute of Chartered Accountants (SAICA) released its results for the 2011 initial Qualifying Exam (QE 1) last week.
These results represent an exceptionally satisfying turnaround for the Department of Accounting after disappointing results in the 2010 QE. Pleasingly, 17 of the 21 candidates who failed the QE 1 last year passed it this time around, supporting the conclusion that the 2010 results represented a stand-alone oddity.
Head of Department, Prof John Williams, while commending the contribution of all staff in the Department of Accounting towards this success, mentions those whose input has been outstanding. Professors Lilla Stack, Kevin Maree, Jonathan Lancaster and David Rosenberg are gratefully acknowledged for the exceptional effort put in to the second half of last year, which ensured that the class of 2010 was well prepared for the 2011 exam.
Passing the QE 1 is not the final requirement for qualifying as a Chartered Accountant in South Africa, as it assesses only the core technical competencies of prospective CAs (SA) at a standard set by SAICA. Following a successful completion of the QE 1, candidates have still to complete their training contract requirements and a specialist diploma. They then have to successfully navigate Part II of their qualifying examinations, known as the Public Practice Examination or PPE. Entry to the PPE is the culmination of a long and rigorous academic, training and assessment process aimed at developing the core and professional competence of prospective accountants and auditors.
Rhodes alumni Amar Naik, who completed his Accounting Honours in 2008, came joint 5th out of the 1952 students who wrote the 2010 PPE in November last year. This effort comes on top of his 6th place in the 2009 QE 1 exam, a feat seldom achieved. In praising Naik, Prof Williams said: "It is very seldom that a candidate comes in the top 10 in both qualifying exams."
Picture: Prof John Williams
Source:
Please help us to raise funds so that we can give all our students a chance to access online teaching and learning. Covid-19 has disrupted our students' education. Don't let the digital divide put their future at risk. Visit www.ru.ac.za/rucoronavirusgateway to donate