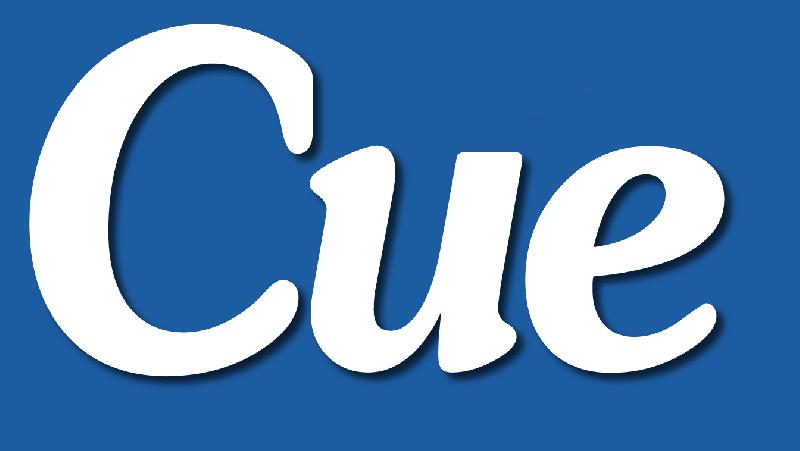 Gavin Stewart, founding editor of Cue (the daily Festival newspaper run by the Rhodes School of Journalism and Media Studies) remembers its inception and notes that not everyone loved Cue from the start or forever afterwards. However, looking at where the newspaper finds itself 25 years on - this Festival daily was fated to be a best seller from day two.
The School had to get only two things right: persuading the country's top reviewers (and editors) that Cue should print their reviews before their own newspapers, and producing a paper nine nights in a row in time for breakfast.
Standard Bank had offered to sponsor a daily newspaper if Rhodes' Department of Journalism and Media Studies could produce it. Don Pinnock borrowed a Desk Top Publishing (DTP) system (then the razor edge of print technology).
The digital revolution which made Cue possible 25 years ago is still impacting on all the arts with results nobody can predict. With more sponsorship the Festival has become South Africa's yearly congress of the arts, the place for every performer to assemble, be seen and to see.
The performing arts councils of the Cape, Transvaal, Natal and Free State brought major productions, so did many independents. There were 80 events a day on the programme.
Visitors – on average older, wealthier and well travelled ­– needed a guide more reliable than voices in a queue.
In spite of, or because of, huge political tension in the country, all the arts were flourishing. In a national State of Emergency they were finding their own ways to be free, as artists will.
But when the curtain went up on the 1987 Festival, Cue had one reviewer: Adrienne Sichel of The Star, who wrote the first preview, "Fringe fancies", and has frequently contributed ever since.
Only The Star had responded to Cue's plea; but nobody had said no. In the frenetics of setting up and learning DTP, nobody had remembered to phone and check.
On July 3, first day of the Festival, a dread silence fell on the two revamped offices where Cue Vol 1, No 2, was supposed to be happening. Cue had one reviewer, one preview and searching doubts about what it was going to be. Some insisted Cue was "in and of the Festival", others that Cue should be clenching its fist at its "elitism" and "Eurocentrism" in a time of political revolt.
Cue's manager went off to Settler's Inn (now a postgrad residence) to see who might be recruited. She came back with a winning line: "Barry Ronge, David Williams and Ketan Lakhani are on their way; they want to write" – The Sunday Times, Financial Mail and Sunday Tribune.
Soon afterwards came Derek Wilson, Argus; Schalk Schoombie, Beeld; Robert Greig, Business Day; Jakkie Groenewald, Die Vaderland, and Clive Hirschhorn, Sunday Express, London; Sybille Hennig covered art.
Key to the credibility of Cue that year were the "alternative media", Tyrone August, New Nation and Tribute, and Kathy Berman of Weekly Mail.
Somebody had to draw the line between protest and theatre.
Barrie Hough, arts editor of Rapport, was to be one of Cue's most prolific writers and wiser guides.
The convenience of offices in Rhodes Theatre building and free coffee kept them coming back. With so many strong opinions crammed into two small rooms hammering at deadlines, there were vigorous discussions and heated divisions.
Only a whisper was needed to get the debates into text for the paper. The contest for space in those four-page issues was ferocious.
The energy vibrated through the newspaper. BaQstage, the comment column, was essential reading.
Competing reviews ran side-by-side, English and Afrikaans. 'WITH THE PIGS – AGAINST THE PIGS'; later 'Hot like a diesel – Drek like the dust'. A rave review of Piekniek by Dingaan had crowds forcing open the doors of the Great Hall; half an audience attracted by acrimonious debate to a "farce" clanked out by interval.
A panel discussion with performers asked whether the reviewers should not rather see themselves as arts journalists. But it is not easy to be both friend and honest critic in any relationship. Student writers were elbowed aside; students working on production got little sleep.
Cue Vol 1, No 2, sold out. Times changed. The Festival is different now.
In the e-revolution, live entertainment and "high art" are struggling; music, movies and books come from a socket, like electricity, tap water or portable radio. Anybody can author anything or perform in their own video game.
Whatever the virtues of our present provincial departments of arts and culture, or the vices of the old performing arts councils, the allocation of funds is very different.
The shattering success of the Daily Sun convinced proprietors that gasping content is the antidote to online competition.
Change is not necessarily progress.
Source:
Please help us to raise funds so that we can give all our students a chance to access online teaching and learning. Covid-19 has disrupted our students' education. Don't let the digital divide put their future at risk. Visit www.ru.ac.za/rucoronavirusgateway to donate