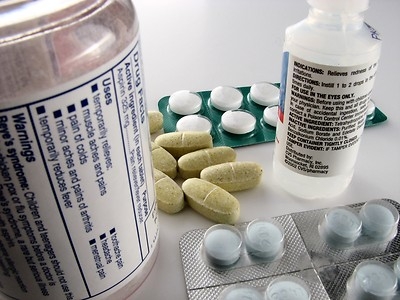 Pharmacy students from all over South Africa and beyond congregated at Rhodes for the 58th annual South African Pharmaceutical Students Federation (SAPSF) conference last week.
Hosted by the Rhodes University Pharmacy Students' Association (RUPSA) and Yoland Irwin from the Faculty of Pharmacy, the conference has become a regular fixture on the Rhodes calendar every eight years. The theme for this year's conference was "Pharmacy students taking it to the next level".
With students from the University of Western Cape, Limpopo, Medunsa (Tshwane), Nelson Mandela Metropolitan University, Wits, North West University, University of KwaZulu-Natal and Rhodes, most of the conference goers agreed that it was fruitful to learn from each other within the field. This was put to the test with the South African Association of Hospital and Institutional Pharmacists (SAAHIP) clinical skills competition, which took place on Wednesday.
Sixteen students took part and were all eager to compete for the prize of a sponsored trip to the SAAHIP conference in the Drakensberg in March next year.
The students were divided into pairs and given one hour to work out a comprehensive treatment for a patient according to detailed information on a case study form. The patient's history of present and past illnesses were listed, as well as all the medication he is currently taking. With reference material and textbooks at their disposal, the students paired together and pooled their knowledge to discover if any of the medication should be replaced or the dosage changed to better treat the patient's symptoms. Taking contra-indications into consideration, extenuating factors such as smoking, drinking and diet also played a significant part.
"The clues are hidden within the details on the form, such as his personal history and so on." explained Jason Jogessar from University of KwaZulu-Natal Association of Pharmacy Students (UKNAPS). "We need to find what he's taking and possibly replace it with more efficacious medication."
Their findings were written down and presented to the judges and the rest of the delegates. Lizette Kruger, a clinical manager for Dis-Chem Pharmacies, and TB specialist Mary-Ann Greenshields of East London's Frere Hospital were the judges.
The winners were Cindy Hayward of Potchefstroom University and Mbali Mbatha from Wits, who the first to present their findings. Both judges felt that they were the most accurate in their evaluation of the case study, recommendations for treatment changes as well as educational suggestions for the client. Feedback was given to all the teams and the delegates of the conference, providing guidance on procedures to follow in the future when dealing with clients in a clinical setting.
Story by Anna-Karien Otto
Source:
Please help us to raise funds so that we can give all our students a chance to access online teaching and learning. Covid-19 has disrupted our students' education. Don't let the digital divide put their future at risk. Visit www.ru.ac.za/rucoronavirusgateway to donate