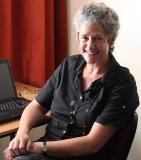 Almost 20 years since democracy was established in South Africa, there is still a pervasive silence around the legacies of the wars fuelled by apartheid.
The Legacies of the Apartheid Wars Project (LAWs Project) has been established in the Rhodes History Department to create a space where ongoing conversations and research can take place.
This year, the LAWs Project events include a photographic exhibition, a short conference and a series of talks that will form part of the 2013 National Arts Festival's programme. Among the discussants on the Think!Fest panel are writer Mark Behr and Fulbright scholar Mbongiseni Buthelezi.
Two ex-conscripts and former Rhodes Journalism lecturer Christo Doherty and renowned photographer John Liebenberg will also speak alongside Namibian veterans about their collaborative exhibition which features the photographs and spoken narratives of former members of South West Africa People's Organisation (SWAPO).
The conference, where a combination of academic papers will be presented, will be held on 5 and 6 July 2013 and is being co-hosted with the SA War Veterans' Project funded by the SA/Nederlands Research Programme on Alternatives in Development (SANPAD).
"The LAWs project has generated national and international interest and established a rigorous academic network but we also make sure that we work at a grassroots level. By recognising the need for a Southern African conversation, we must acknowledge that the wars of the apartheid era affected all of Southern Africa's citizens in one way or another," says the Director of the Project, Ms Theresa Edlmann.
An important thread in the LAWs Projects approach is the idea of "dialogue as archive" where public conversations are held with, among others, former members of Umkhonto weSizwe and the Azanian People's Liberation Army (APLA) and the SADF.
Here, not only individual histories are archived but the public gets a chance to respond, in effect creating a new archive and therefore "recognising what they have in common as survivors of a war," according to Ms Edlmann. She says that they plan to bring all this together in a publication, enabling recognition of both historical events and their current resonances.
In 2009, Ms Edlmann, a student in the Rhodes History Department, has been conducting research for her PhD on the psycho-social legacies of white, male South African National Defence Force (SADF) conscripts.
A series of watershed moments led to the establishment of the LAWs Project. The first was the 2009 reunion of the End Conscription Campaign, during which the unresolved affects of the apartheid wars was discussed in some detail.
"The intention behind this work is to say that everybody who lived through it was affected," says Ms Edlmann.
"The way the wars are discussed has formed 'discursive laagers' and little has allowed the people who were on different sides to openly discuss the history of what happened with each other. Through enabling such discussions we can stop replicating the fracturedness of apartheid," she says.
Story and photo by Anna-Karien Otto
Source:
Please help us to raise funds so that we can give all our students a chance to access online teaching and learning. Covid-19 has disrupted our students' education. Don't let the digital divide put their future at risk. Visit www.ru.ac.za/rucoronavirusgateway to donate