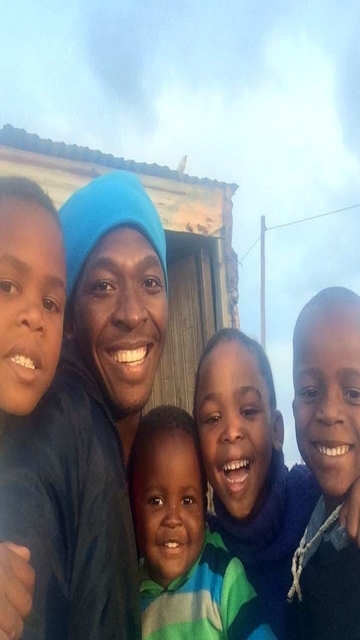 Success is no accident, says Pele, arguably the world's all-time best footballer. He was so good, he could have played for the glorious Orlando Pirates football club. Pele, however, doesn't tell us what success is. He also does not offer ideas about the recipe for success. So that is always the problem in finding success, or is it?
Olwethu Waka's is a story of unmitigated success. It even offers useful insight in finding key ingredients for success.
Against what is unsurmountable odds for many young people in our country, he made it. Today, he is a Bachelor of Science post-graduate student at one of Africa's more prestigious institutions of higher learning. And, he is not done...
The formidable combination in Krila's (Olwethu's clan name) inspirational story includes an intellectual gift and the right attitude, sound and responsible advice from someone who really knows, and an exceptional institution of learning which offer quality and well-rounded higher education.
Read more about Waka's aspiration and perspiration in pursuit of excellence through education: http://www.ru.ac.za/studentlife/articles/adeservingcaseforadeservingstudent.html
How can we make quality higher education accessible and affordable for the many academically deserving students who are in financial need like Krila? Dr Mabizela, Rhodes University's Vice Chancellor, asks.
Rhodes, Krila's proud Alma Mater, is no ordinary institution of higher learning in Africa. Current Student Representative Council President, Rholihlahla Mabaso says: "Rhodes University is where intelligent leaders learn. It is easy to tell they are intelligent because they chose to come to Rhodes."
This month the University launched an ambitious R1 billion, 10 year Isivivane Student Financial Aid Campaign as an answer to Dr Mabizela's question above.
"It should not be that an academically talented young person is deprived of an opportunity to acquire quality higher education simply because he or she is born into a family of meagre means," he said at the launch.
Isivivane is an appeal to corporate South Africa, civil society, individuals, here and abroad, to help make Rhodes' quality education possible for everyone, irrespective of their economic station in life.
No amount is too big or too small for the fund. Be part of the drive for hope for many for whom education is the only way out of poverty in our country like Olwethu who, together with his family, depend on his 92-year-old grandfather for their livelihood and everything else.
For more information about Isivivane please visit: http://www.ru.ac.za/isivivane/ or call us to make a pledge on 046 603 7015
Source: Communications
Please help us to raise funds so that we can give all our students a chance to access online teaching and learning. Covid-19 has disrupted our students' education. Don't let the digital divide put their future at risk. Visit www.ru.ac.za/rucoronavirusgateway to donate